Erling Haaland 'respectful' of Dortmund's decision not to sell him this summer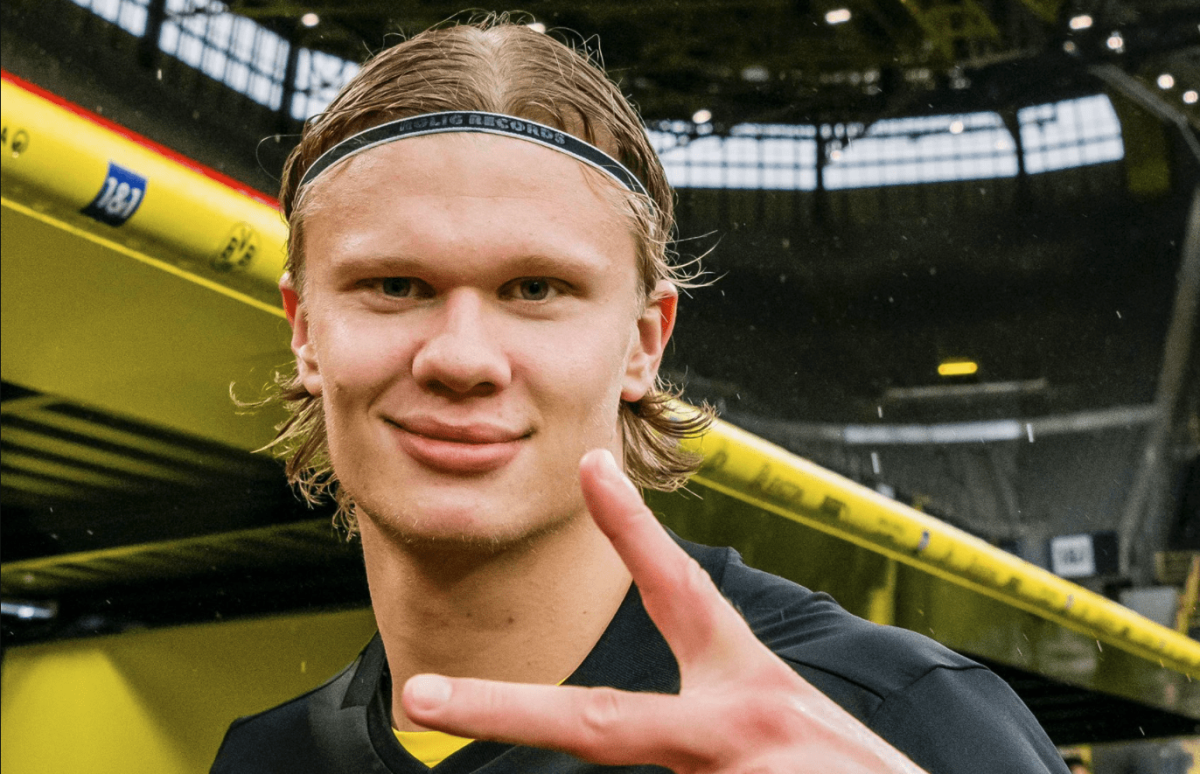 Borussia Dortmund striker Erling Haaland has said that he respects the club's decision to reject any offer and keep him in Germany for next season.
After another stellar season which has seen Haaland score 41 goals in 41 games for the Bundesliga side, a number of Europe's biggest clubs have been linked with the striker.
READ MORE: Is new Liverpool signing Ibrahima Konate injury prone?
According to reports in England and Spain, Haaland is a top target at Manchester City, Real Madrid and Manchester United.
However, Dortmund have made it clear that they have no intention of selling the young striker this summer.
And while Haaland may have ambitions of moving to a bigger club in the future, the towering striker seems perfectly content in Germany for the time being.
"Well, I have a contract for a couple of fine years, so I am respectful towards my contract," said Haaland in an interview with Viaplay Fotball when asked about his club's comments. 
Haaland: I'm a simple guy… I want to win trophies
Indeed, it seems as though Haaland's ambition as a player and Dortmund's as a club are, for the time being, matched and heading in the same direction.
After qualifying for the Champions League and winning the German Cup, Haaland is happy with his team's conclusion to the season and has set his sights on winning more silverware.
"Like I've said before, I am a big fan of the Champions League and I think everybody knows that. It was a relief to secure that spot. It was really important," said the striker.
"I am a simple guy. When I like something I just want to have more. Like I have said before, when I score a goal I always chase the next goal. I have big dreams.
"I just won my first major trophy and it was a great feeling. So I want to win trophies."