Dortmund chief slams Raiola: 'He can give a new interview about Haaland every day for all I care'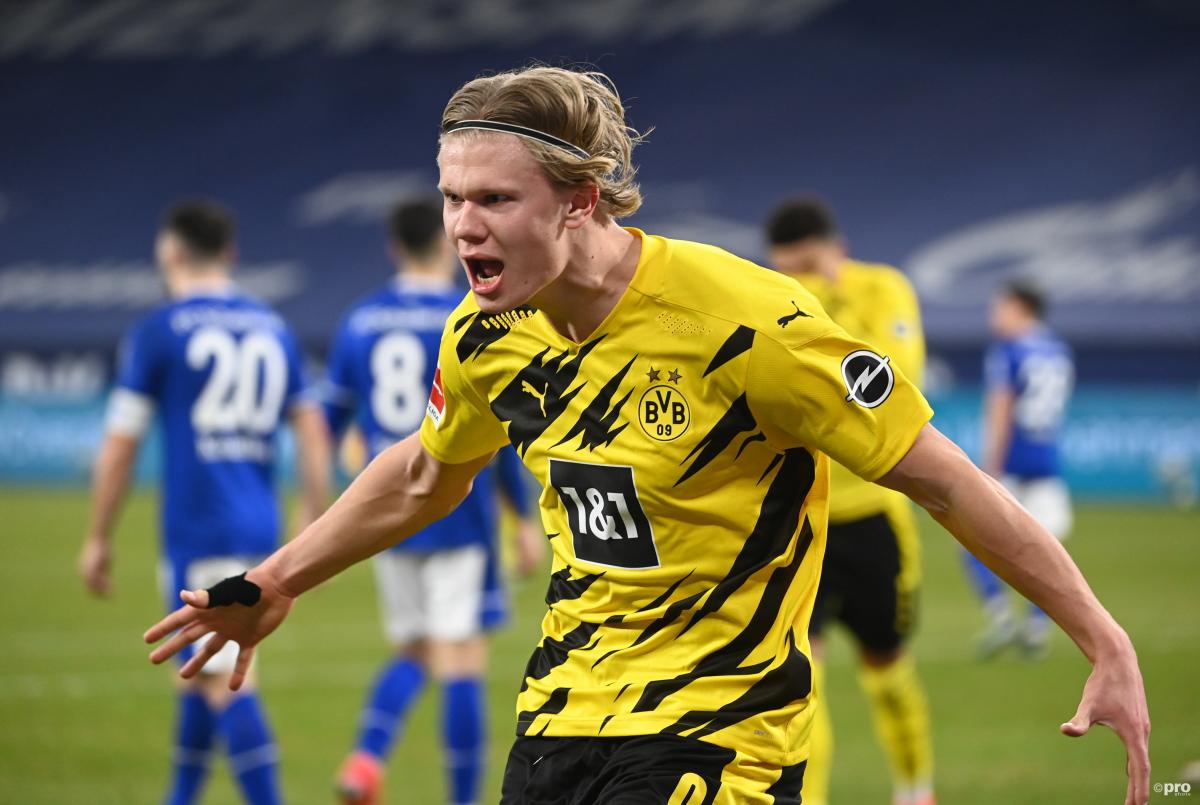 Borussia Dortmund chief Hans-Joachim Watzke insists the club will remain firm on their stance to not sell Erling Haaland this summer despite his agent Mino Raiola suggesting it could happen.
Haaland has emerged as one of the best centre-forwards in Europe over the past 18 months, first with RB Salzurg and then with Dortmund.
READ MORE: Real Madrid warned: 'You only get one chance to sign Mbappe and Haaland'
In this season alone he has scored 37 goals in 37 starts in all competitions, and that is with an injury that kept him out for a period towards the turn of the year.
Basically every elite team in Europe has been linked with a transfer for the big Norwegian including Barcelona, Real Madrid, Manchester United, Manchester City, Chelsea and Liverpool.
With that has naturally come speculation about his Dortmund future, not helped by the fact that Raiola is taking every opportunity possible to tout his client for a move.
Watzke says Dortmund will not be intimidated or impacted by Raiola's actions, however, and that Haaland is not for sale this summer.
"I've known Mino for a long time and get along well with him," he told Sport1.
"You have to accept his idiosyncrasies. But he also knows the idiosyncrasies of Borussia Dortmund. 
"He can give a new interview every day for all I care. It's no problem for us. Erling Haaland will remain a BVB player next year."
Lewandowski and Haaland parallels
Possibly the worst case scenario for Dortmund would be selling Haaland to Bundesliga rivals Bayern Munich.
Over the years Bayern have poached numerous players from BVB like Mario Gotze, Mats Hummels and Robert Lewandowski.
Watzke does see parallels between what happened with Lewandowski, who eventually left for free, and Haaland, but hopes the 20-year-old does not actively seek a transfer away so he can continue to improve with the club.
"He's not letting anything get to him and he's going full throttle," the Dortmund CEO said after Haaland cheered his team-mates on to a 5-0 German Cup win over Holstein Kiel at the weekend.
"The way he was cheering along in the stands shows how much he identifies with his team.
"There was also a conflict of interest with Robert Lewandowski back then. We stood firm and Robert accepted that. In the following season, he became the top scorer. I think Erling can do the same."