Real Madrid warned: 'You only get one chance to sign Mbappe and Haaland'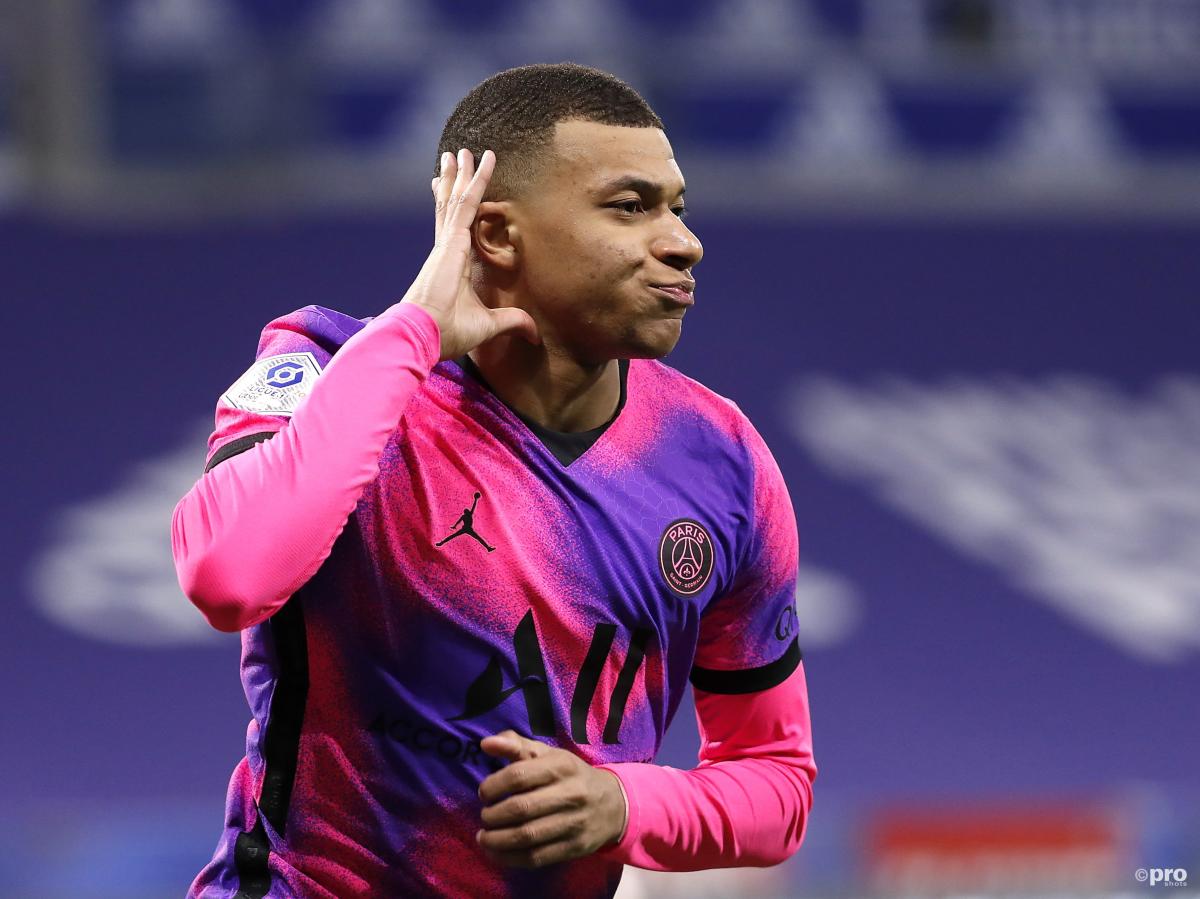 Real Madrid and other major clubs have been warned that this transfer cycle may be the only chance they get to sign Kylian Mbappe or Erling Haaland.
Influential agent Mino Raiola, who represents Haaland, cannot see a reason why the two star forwards cannot play together.
READ MORE: What is the net worth of Mbappe?

Real Madrid have been linked with both prolific strikers.
Raiola has warned interested clubs that once a top club in one of the biggest leagues gets hold of an elite talent, they will do everything in their power to keep them.
That is why the time is now to strike for Mbappe, who is out of contract in 2022, with Raiola saying PSG would be "brave" to resist offers for him in the summer.
Haaland, meanwhile, has been targeted by every major European club.
Mbappe and Haaland stats
| Player | Games (Starts) | Goals |
| --- | --- | --- |
| Mbappe for PSG in 2020/21 | 43 (37) | 37 |
| Haaland for Dortmund in 2020/21 | 38 (37) | 37 |
Raiola said this week that a move to Real Madrid is more likely than a switch to Barcelona for Haaland.
Broadening the discussion to Mbappe, Raiola does not think the future of Haaland is tied to what happens with the World Cup winner.
"That [the Mbappe situation] is the problem for the big clubs," Raiola said to AS.
"Mbappe has a year left on his contract so PSG can do one of two things – what Borussia Dortmund did with Lewandowski years ago, don't sell and let them leave for free, which is a brave stance, or sell them now.
"It depends on the club, on the player.
"The league they play in is important too.
"PSG plays in the worst league of the big clubs. Bayern are in an attractive league, but we know they always win it.
"In Spain there are three clubs with a chance."
'Right player as important as right price'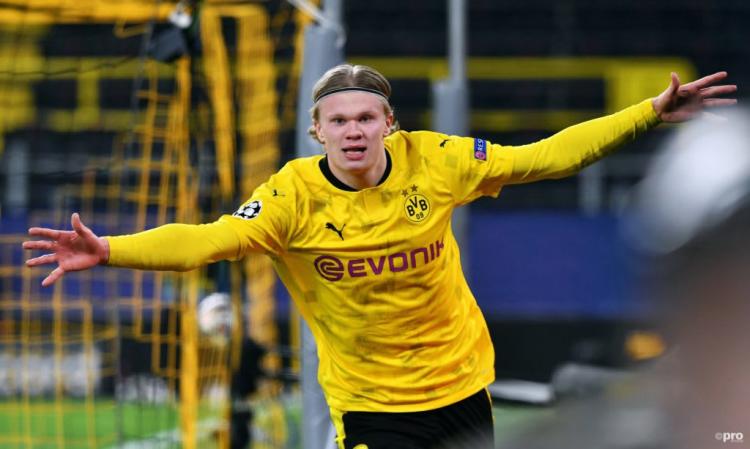 Raiola feels Haaland and Mbappe – the two players who look most likely to lead the next generation after Lionel Messi and Cristiano Ronaldo – could play in the same team.
He continued: "The future of a footballer never depends on other footballers, it depends on himself.
"In the big clubs, you can have great players together:
"Neymar and Messi have been together, Ronaldinho was with great players, Haaland could be alongside Mbappe or not.
"Great players always play together."
Asked about Real Madrid rebuilding their squad, Raiola added: "And it's vital to choose well.
"It's just as important as buying at a good price. If not, you're looking at a problem for a number of years.
"This change Madrid will carry out needs to last 10 years, and that's why Haaland is important, because he's really young, but you would be buying a youngster with elite experience.
"The same with Mbappe. But you only get one chance to buy them.
"Right now you have the chance to buy them for the next 10 years.
"The same happened with Cristiano and Messi. Then, once they are in a big team, they don't let them go."
Real Madrid: Ramos contract stand-off continues
Meanwhile, Real Madrid are still involved in a contract stand-off with captain Sergio Ramos.
Ramos, 35, continues to hold out for a two-year extension while Madrid are only keen to offer one year.
With less than two months to go until his current deal expires, the length of contract is a bigger issue than any financial negotiations, according to Marca.
Madrid are open to receiving offers for Raphael Varane as they cannot afford to lose the defender – whose deal expires in 2022 – for nothing the following summer.
Eder Militao has been in fine form for Madrid while Nacho is expected to be handed an extension.
But retaining Ramos remains their most important piece of business, despite his advancing years.