Why Sasa Kalajdzic is the perfect replacement for Harry Kane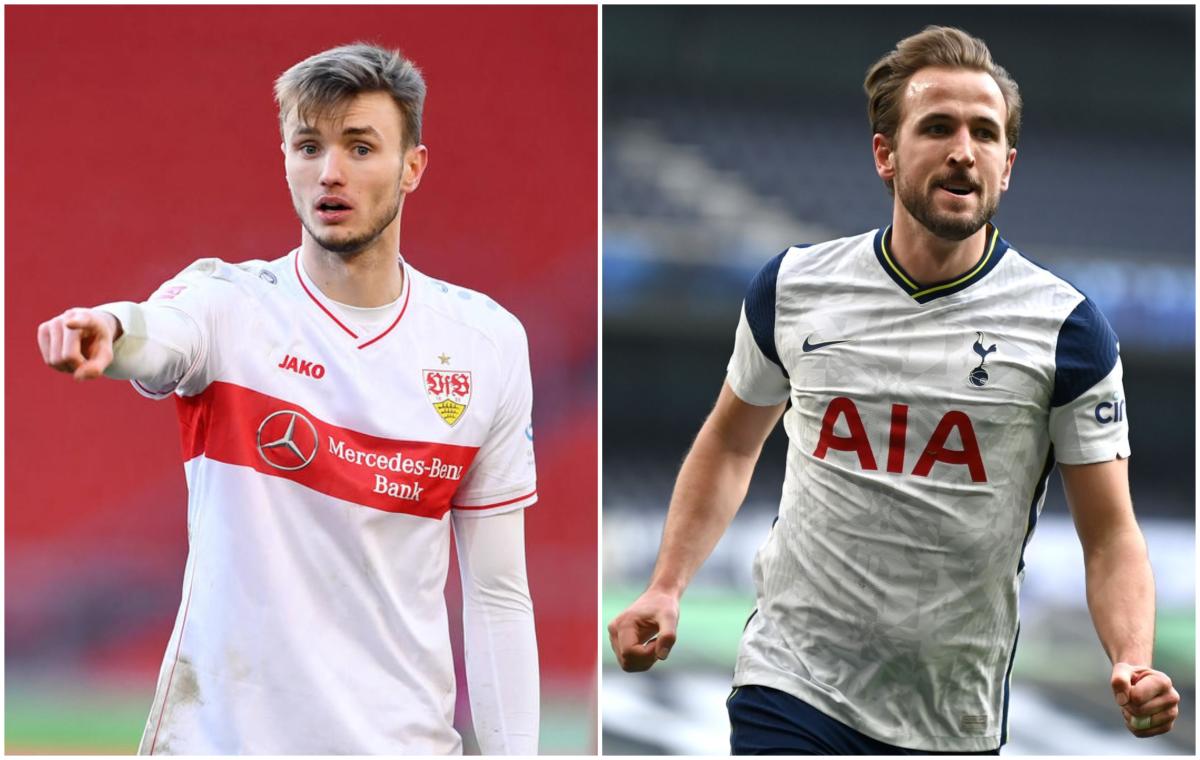 While Tottenham Hotspur may do all they can stop Harry Kane from leaving the club this summer, the Premier League giants will undoubtedly still need to ensure they have a replacement to hand if the unthinkable happens.
According to a recent report in the Athletic, the England international would prefer a move to another English club, which may rule out the likes of Paris Saint-Germain, Barcelona and Real Madrid.
However, that still means the likes of Manchester City, Manchester United and possibly Chelsea may still make enticing offers this summer.
As such, Tottenham will need a ready-made replacement to hand. And, according to a report by Eurosport, the London club may have that in the form of Stuttgart striker Sasa Kalajdzic.
And while Kalajdzic is by no means the biggest name in European football to quell the discontent among Tottenham fans, he could prove to be the perfect replacement for Kane next season. 
Is Sasa Kalajdzic good enough to replace Harry Kane?
Perhaps the most obvious aspect of Kalajdzic's rise to fame in German football to date is just the sheer size of the player.
Standing tall at a remarkable 6ft 5in, the Austria international has no equal in the Bundesliga when it comes to his height. However, he's much more than just another target man to lump balls up to.
Unlike traditional towering strikers, Kalajdzic is quick on the turn, can accelerate past most central defenders and has shown the kind of movement in the box to make himself one of the divisions most exciting, young strikers. 
READ MORE: Five Premier League teams who could sign Jerome Boateng this summer
Indeed, his game isn't entirely different from Kane's at Tottenham this season. While the England striker is currently averaging 0.53 goals per 90 minutes of Premier League football, Kalajdzic is averaging 0.77 goals per 90 minutes of Bundesliga football. And the Austrian has proved just as useful in creating goals too.
While Kalajdzic can't boast to be as much of a playmaker as Kane, his average of 0.16 assists per 90 is by no means poor, especially when compared to the England striker's average for this season of 0.46 per 90.
While the Stuttgart striker certainly doesn't have the profile or reputation to replace Kane at this moment in time, he certainly has more than enough talent to give it a decent go. And if Tottenham did sign him this summer, it could prove to be a rather shrewd transfer indeed.