Is Julian Nagelsmann good enough to become the next Bayern Munich head coach?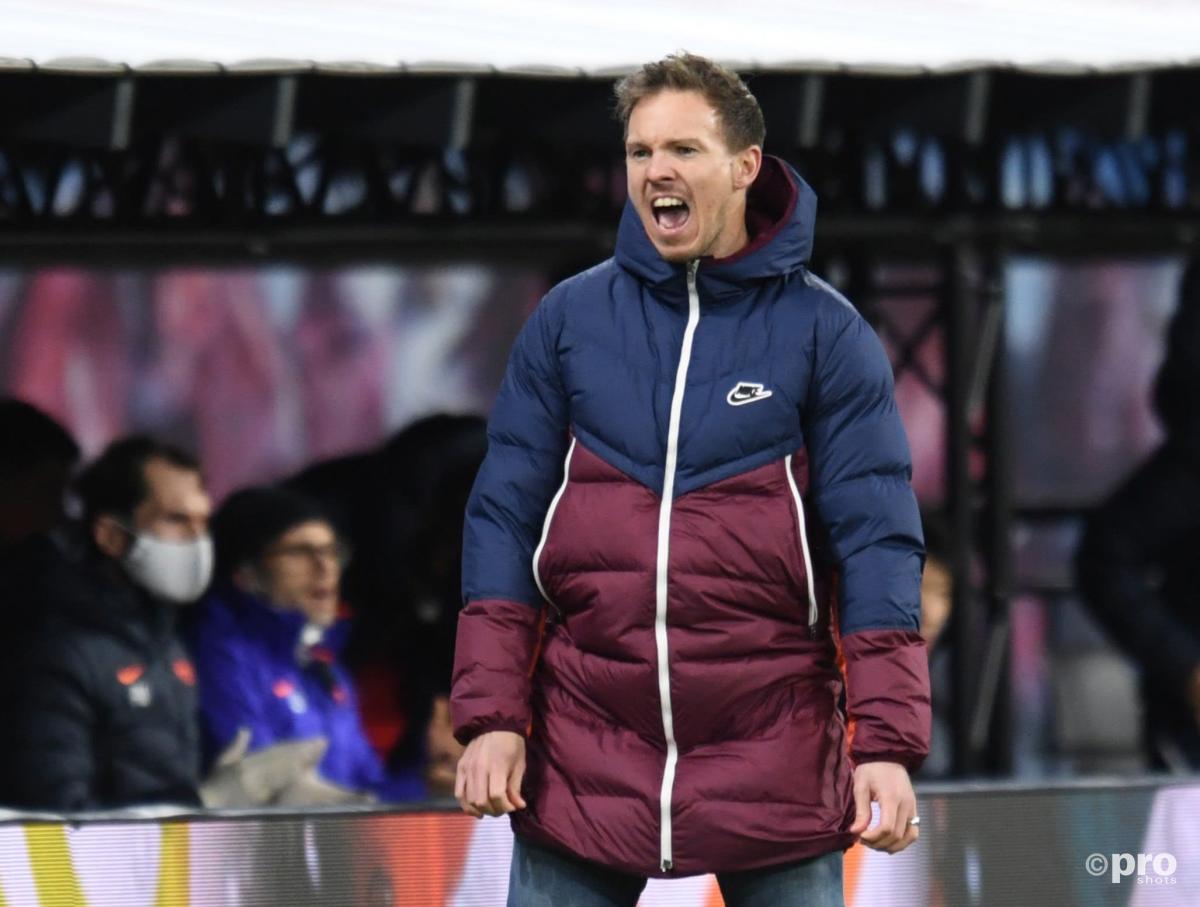 The Bundesliga season has even finished yet and still it seems as though just about every head coach and sporting director in the division is packing his bags and moving to the opposite corner of the country. 
Eintracht Frankfurt's sporting director is heading to Hertha Berlin, Borussia Monechengladbach's head coach is heading to Borussia Dortmund and Augsburg have decided to bring Markus Weinzierl back from total obscurity. 
However, the biggest managerial change of the week is undoubtedly the news that RB Leipzig head coach Julian Nagelsmann will replace Hansi Flick at Bayern Munich, following Flick's decision to leave the Bavarian giants at the end of the season. 
As an avid Bayern fan his whole life and an exciting, young coach, Nagelsmann certainly ticks a lot of the boxes for the German champions. But just how good is the 33-year-old wonderkid and is it a safe bet to assume he'll work well at Bayern?
To answer that question we first have to nail down just how well Nagelsmann as RB Leipzig head coach since he arrived at the club in July 2019. To do this we can draw up some pretty clear comparisons to his predecessor, Ralph Hasenhüttl, who has also developed into an excellent coach. 
Has Nagelsmann improved on Hasenhüttl at RB Leipzig? 
After getting the club promoted to the Bundesliga, Hasenhüttl did a remarkable job taking RB Leipzig all the way to second place in their inaugural season in the Bundesliga. Which was all the more impressive when you consider that it was also the coach's first campaign in the top flight too. 
The second season didn't go as well, as Hasenhüttl had to contend with the club already appointing Nagelsmann as his eventual successor in 2019. RB Leipzig slumped to a sixth-place finish and the future Southampton manager asked for his contract to be terminated so he could leave through the back door rather than stay on as an interim head coach while the club waited for their young and exciting new coach. Cue a brief return for Ralf Rangnick as head coach in Saxony. 
However, much of the fan fare around Nagelsmann has overshadowed some excellent work Hasenhüttl did in the Bundesliga. And in many ways completely overlooks the fact that the former Hoffenheim wizz hasn't exactly taken the club to a whole new level. 
READ MORE: Taking Red Bull by the horns – Bayern Munich dismantling another Bundesliga rival
For example, RB Leipzig's points per game average in the Bundesliga under Hasenhüttl stood at a respectable 1.76. Sure, that figure has gone up to two points per game under Nagelsmann over the last two seasons but in reality that only equates to an extra eight or nine points over the course of a league campaign. 
Indeed, it's highly unlikely that Nagelsmann will be able to improve upon Hasenhüttl's second-place finish in 2016/17 and with three games of the season remaining against tough opponents in Borussia Dortmund, Wolfsburg and Union Berlin, the young coach still lags behind the all-time points total Hasenhüttl set that year with 67 points by three.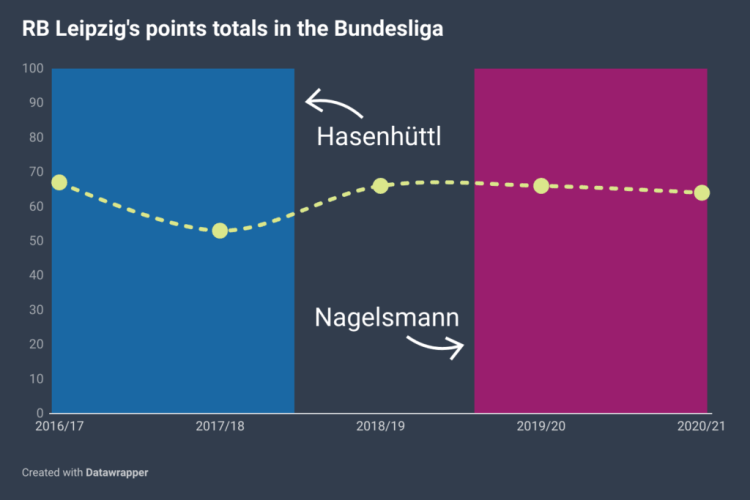 There are also lingering question marks over Nagelsmann's approach to big games in the Bundesliga. While his team's run to the semi-finals of the Champions League last year unquestionably pushes him beyond his RB Leipzig predecessors in that regard, his record against Dortmund and his new employers hasn't exactly been exemplary. 
For example, in his two seasons at Leipzig, Nagelsmann has faced Dortmund and Bayern seven times and taken just four points from them. In comparison, Hasenhüttl picked up 10 points in 12 games against the dynamic duo. Nagelsmann averaged just 0.57 points per game, while his predecessor managed 0.83. In other words, he's not done well in them at all. 
Of course, being Bayern head coach isn't just about numbers on a sheet of paper. The Munich side often demands a coach that can garner relationships within the club and cooperate with the board and sporting director just as well as he can win games on a Saturday afternoon. 
While Nagelsmann is a native of Bavaria and a Bayern fan, he's used to having much more control at Hoffenheim and RB Leipzig. At both clubs he's been allowed to build his own teams and been afforded the patience to experiment with dozens of new signings and multiple tactics. He won't get that at Bayern. 
Not only will the young coach have to prove he can win major titles by maintaining the excellent standard Flick imposed at the club, but he'll also have to bend to the will of his employers for perhaps the first time in his managerial career. Let's see how he does.