How will no Super League impact on Real Madrid's summer transfer window?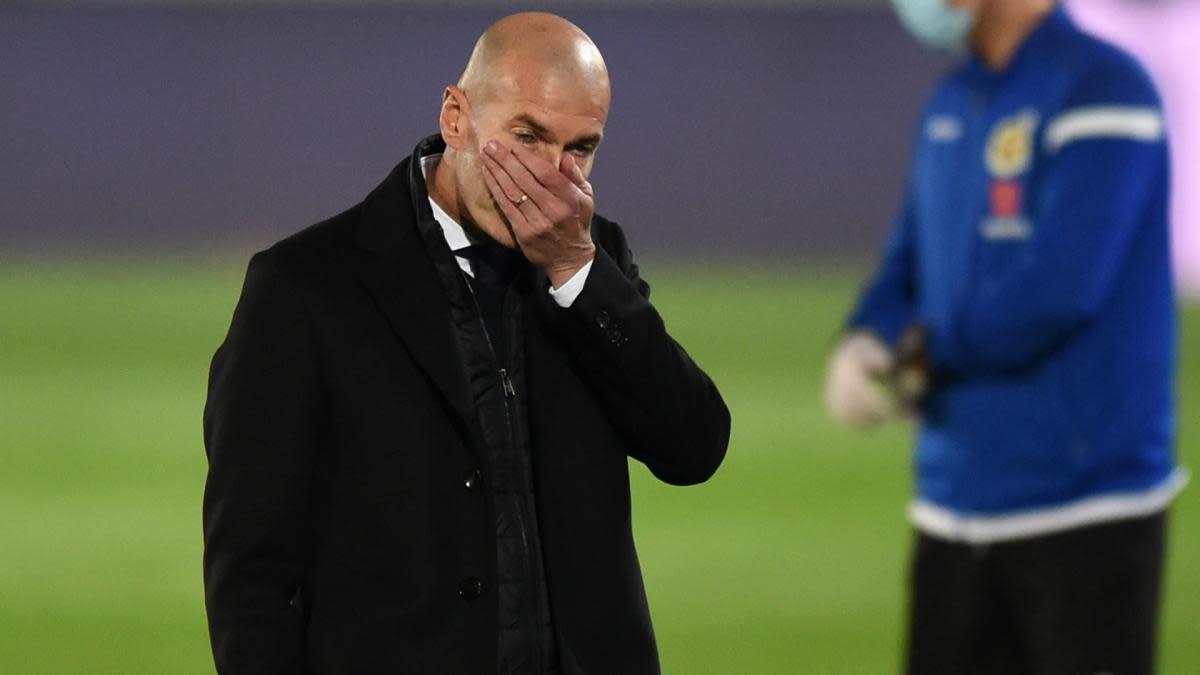 Real Madrid chairman Florentino Perez looked like a troubled man when he went on Spanish radio on Wednesday evening to make the case for the Super League.
However, rather than simply make the case for his doomed break-away competition, Perez spent much of the interview looking like a man that genuinely feared for his club if something doesn't dramatically change.
As things currently stand, it seems as though Madrid may be facing a prolonged period of austerity until they can learn to live within their means. And that could have huge ramifications on their squad next season. 
READ MORE: How the Bundesliga stood in opposition to the Super League and won
No Mbappe or Haaland
Perhaps the most pertinent impact the lack of a Super Club could have on Madrid's future plans is by ensuring that the Spanish giants can no longer afford the players they once hoped to sign in the summer. Undoubtedly, this means Kylian Mbappe from Paris Saint-German or Borussia Dortmund striker Erling Haaland.
"In general, there will not be big transfers this summer," Perez told El Larguero. "When money does not flow from the rich clubs to the poor clubs, everyone suffers.
"It's impossible to make signings like Mbappe and Haaland, in general, not just for Real Madrid, without the Super League."
"If we don't sign Mbappe this summer, I don't think any fan will shoot himself in the head. They know we're doing our best, and if things don't happen, it's because they're impossible"
Ramos may leave Madrid
While Madrid are unlikely to sign any new players, they may now be set to lose some of their more senior players too.
Perhaps the most obvious one will be Sergio Ramos, whose contract expires at the end of the season and has, so far, refused to sign an extension.
"We have to be realistic," said Perez when asked about Ramos staying at the club beyond this season. "I did not say that Ramos is not going to continue. We are thinking about finishing this season, then we will see what happens.
"A lot of things can happen. First we are going to finish this season."
With Bayern Munich defender David Alaba due to join the club for a reported €400,000 per week salary in the summer, it now seems even less likely that Madrid will be able to meet Ramos' demands and keep him at the club next season.
Zidane may decide to finally move on
Another high-profile figure that may use this summer as an ideal opportunity to leave Madrid could be head coach Zinedine Zidane.
Although the French manager has a contract until 2022, Zidane has had to deal with constant speculation about his job throughout the season as he's held together a squad in desperate need of investment with duct tape and good wishes.
Although the perennially under-rated head coach undoubtedly has a bond with Madrid, he'll know fine well that unless the club can promise money to spend in the summer then his ageing and injury-ravaged squad will struggle to achieve anything next season. And, as such, he may be wise to cut his losses before things get really bad.