Five games, no goals: is transfer talk distracting Haaland?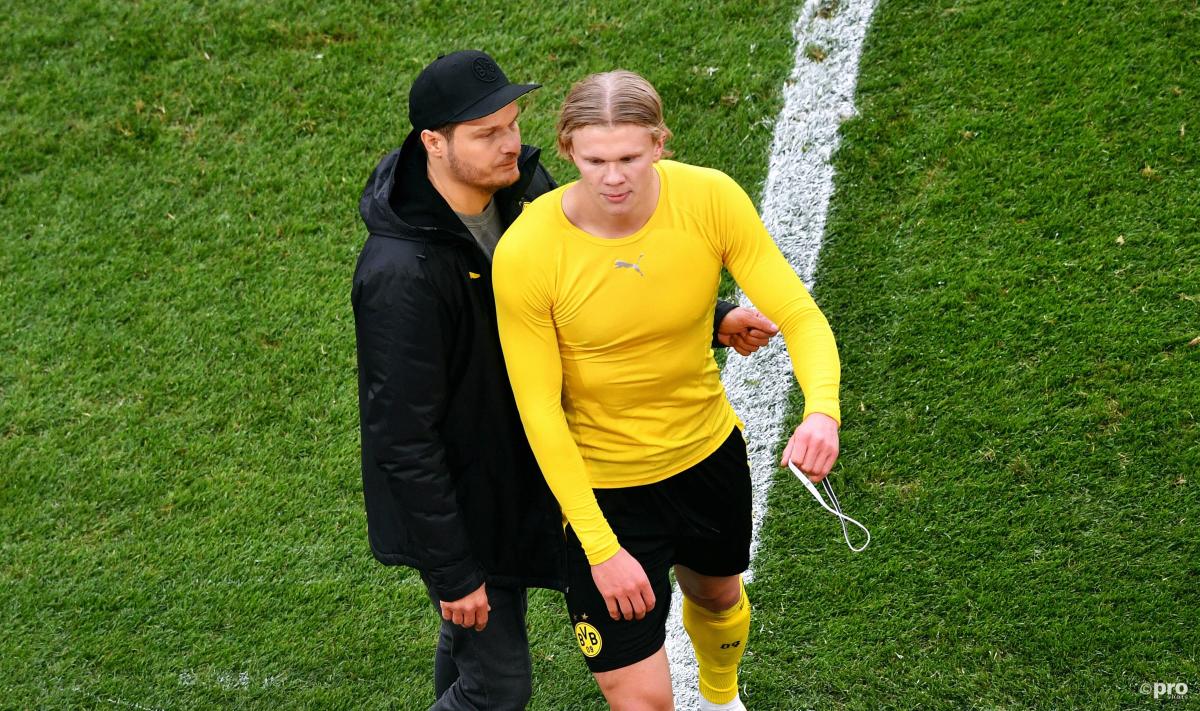 Erling Haaland has been one of the most prolific goalscorers in European football this season – and indeed since he first kicked a professional ball.
Not only has the Norwegian striker managed to bag 21 goals and five assists in just 22 Bundesliga games for Borussia Dortmund this season, but he's also scored and assisted a further 12 in just seven Champions League clashes.
READ MORE: Erling Haaland's agent and father pictured in Barcelona for transfer talks
Very few players come even close to Haaland when it comes to sticking the ball in the back of the net, and as such the young forward has been linked with moves to all corners of the continent, with Manchester City, Real Madrid and Barcelona apparently leading the race for his signature. 
However, while Haaland may still enjoy a remarkable record for the overall season, his recent form has seen a notable dip in performances.
Indeed, Tuesday's Champions League quarter-final clash with Man City was an outstanding platform for Haaland to show his talents to the world, but in uncharacteristic fashion, the towering striker never looked close to scoring for Dortmund. 
Haaland goes fifth straight game without scoring
Although the forward did manage to bag an assist for Marco Reus and help his side claim an all-important away goal, the European tie also represented the fifth, straight game in which Haaland has failed to score for club or country.
To put that into some context, prior to this current dry spell Haaland had never gone that long without scoring since the start of his (admittedly very short) career. And eagle-eyed fans probably won't be able to help notice that it has also coincided with something else.
Midway through Haaland's current run of goalless games, the player's agent and father were pictured arriving in Barcelona to conduct transfer negotiations with the Spanish giants. A few days later they then popped up in the capital to have a meeting with Real Madrid. Reports then came out suggesting that meetings had taken place prior to the sighting and would continue long after as well.
Haaland was never asked specifically about these talks, but the player's body language then looked entirely different upon his return to domestic football just a few days later. While the striker can often look frustrated when he misses chances, he spent the entirety of Dortmund's 2-1 defeat to Eintracht Frankfurt waving his arms in disbelief and looking entirely isolated from the rest of his team. 
Whether Haaland has decided to draw a line under his time at Dortmund and is already looking ahead to the next chapter in his career remains to be seen, but unless the striker can get back to scoring ways fans of the famous German club may begin to wonder if the player's agent has already convinced him that he's achieved all that he can at the club.