Chelsea manager Tuchel urged to keep Ziyech and sell 'blind horse' Werner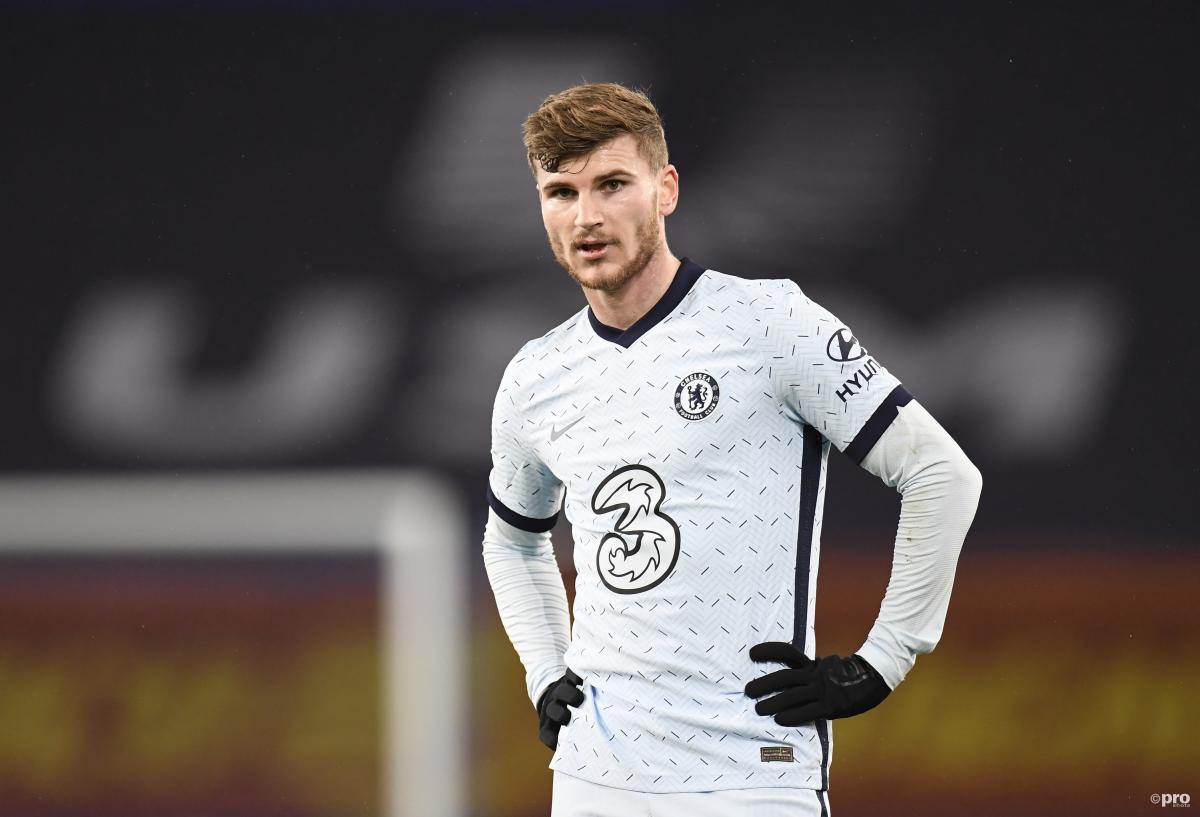 Former Ajax, Real Madrid and Tottenham Hotspur midfielder Rafael Van der Vaart has urged Chelsea manager Thomas Tuchel to stick with Hakim Ziyech and dump "blind horse" Timo Werner instead.
Since taking over as Chelsea manager in January, Tuchel has had to juggle a number of out-of-form players in his squad to get the best out of the team that he inherited from Frank Lampard.
Perhaps the most high-profile of these struggles has come up front, where Chelsea invested heavily in new forward players in the summer to mixed results.
Kai Havertz joined the club from Bayer Leverkusen for £72 million, while Werner and Ziyech joined for a combined £83m from RB Leipzig and Ajax respectively.
READ MORE: Haaland's failed €500m audition – How the Dortmund striker struggled against Man City
While Havertz has begun to show his promise, Werner and Ziyech have both struggled to gain any long-term form under Tuchel. And now the future of both players is being called into question ahead of the summer transfer window.
However, Van der Vaart believes Ziyech offers much more than Werner in this Chelsea team and has called on Tuchel to keep the Morrocan forward and sell the German.
"If I were Thomas Tuchel, I would always choose Hakim Ziyech because he is by far the best option," said van der Vaart in an interview with Dutch TV channel Ziggo Sport. "He can, just like Mason Mount, move inside and create chances."
When asked what it was about Werner that he didn't rate, the former Dutch international added: "He always just puts his head down and runs himself to death,"
"Mount is an excellent footballer, and I think he can get even better. But Werner is really a blind horse."
Could Chelsea sell Werner in the summer?
While it seems unlikely that any club would be willing to reimburse Chelsea for the £48m they spent on Werner last summer, that's not to say the striker would be hard to move on if necessary at the end of the season.
At just 25 years of age, Werner is still young enough to develop into a better player and has shown more than enough during his time at RB Leipzig that he is a quality goalscorer. And, despite his poor goal return at Chelsea, the forward has looked sharp and useful in other areas of his game.
Perhaps the most likely scenario in the summer may be that Werner is used as a counterweight in negotiations with Borussia Dortmund, if Chelsea are tempted to try and sign Erling Haaland. Werner would not only limit how much money the London club would have to pay for the Norwegian striker, but also offer Dortmund a ready-made striker that has proven himself in the Bundesliga.