The 10 worst Bayern Munich transfers of all time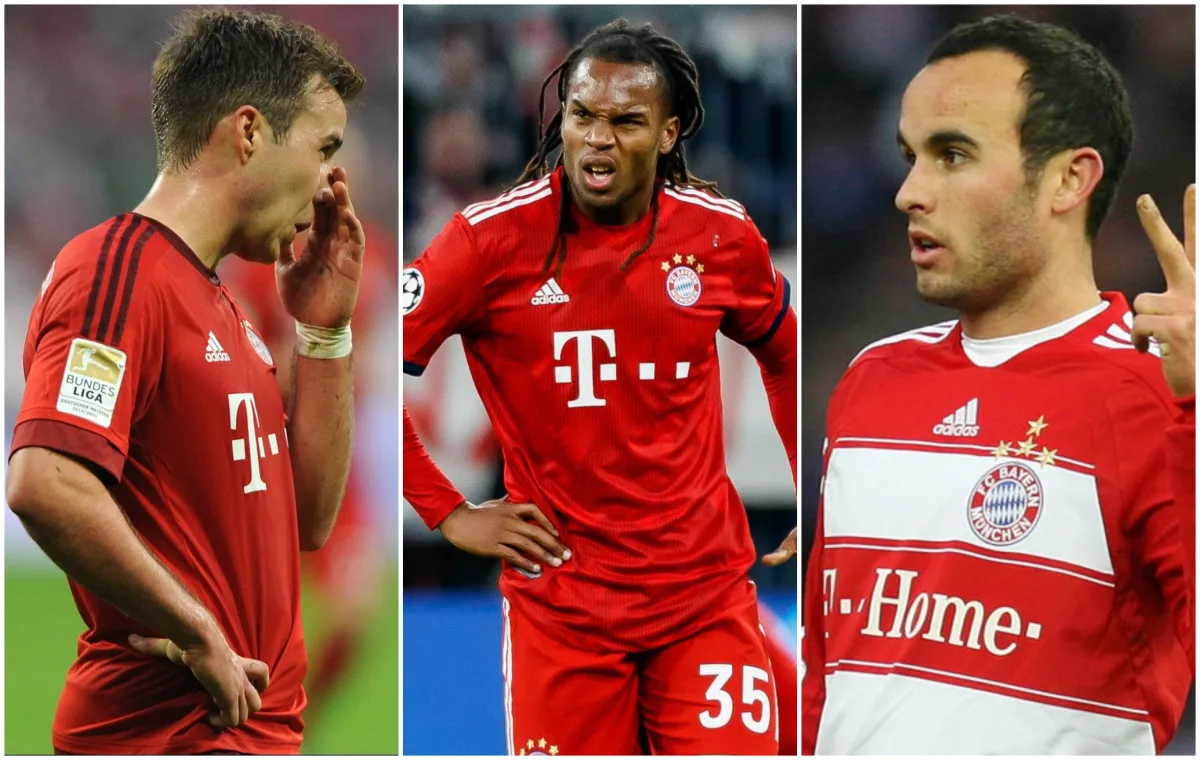 Bayern Munich have a reputation for being one of the best run clubs in all of European football and it certainly isn't a false one.
The German giants like to keep a tight ship when it comes to transfer deals and wage budgets, which means Bayern often pay less in the transfer market and rarely exceed paying their stars exactly what they can afford.
However, that's not to say that the Bavarian club haven't from time to time made mistakes in the transfer window that they would later come to regret. Like any club, the Munich side have had a few stinkers along the years. Here are 10 of the worst.
---
Edson Braafheid – €2m from FC Twente, 2009
Signed for €2m by Louis van Gaal after an impressive spell at Dutch side FC Twente, Edson Braafheid immediately struggled to match the standards of his Bayern team-mates and after just five months at the club the Dutch full-back moved on loan to Celtic. 
Despite coming on as a substitute in the final of the World Cup that following summer, Braafheid never made his way back into the Bayern side and following numerous loan spells the Dutch international was sold to Lazio in 2014. 
Breno – €12m from Sao Paulo, 2008
While injuries or mistimed transfers can often scupper a player's career, in the case of Breno Borges it seems as though the defender simply couldn't get out of his own way. 
The Brazilian defender made the move to Bayern in 2008 after signing from Sao Paulo for €12m on a four-and-a-half year deal, following interest from Real Madrid, Milan and Juventus. Bayern had their star defender and were ready to build a team around him. 
However, injury hampered Breno's start to life in Munich and following a long spell out of action the player was then arrested on suspicion of possibly burning down his own villa. After four years at the club, Breno played just 21 games. 
Landon Donovan – loan from LA Galaxy, 2008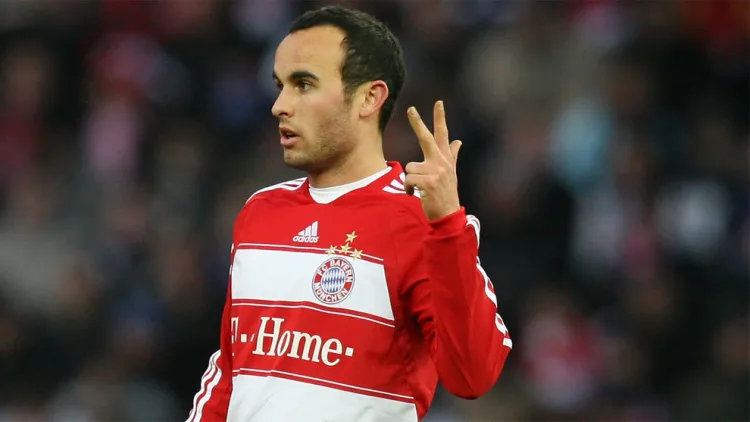 Although Landon Donovan only joined Bayern Munich on loan for a short period of time the sheer disaster that the move ended up in has lived in infamy ever since. 
After arriving in Munich in November 2008, Donovan managed to feature in just seven games for Bayern without scoring a single goal over the course of two months. By that point, not only was head coach Jurgen Klinsmann fed up with him but, apparently, so too was Bayern's reserve team head coach who also refused to play him. Needless to say, Donovan's loan didn't turn into a permanent move. 
Torsten Frings – €10m from Borussia Dortmund, 2004
After winning the 1998 UEFA Intertoto Cup and two German Cups with Werder Bremen and a successful spell at Borussia Dortmund, Torsten Frings was supposed to arrive at Bayern Munich in 2004 and become a continental star for the Bavarian side. 
Instead, Frings struggled to adapt to life in Munich under the authoritative Felix Magath and never really showed the kind of form that made him such an exciting player at Bremen or Dortmund. On paper the central midfielder enjoyed a short but successful stint in Munich, winning the domestic double with his new side but after a year it was clear that Frings and Bayern weren't going to work out and so a move back to Bremen was arranged. 
Mario Gotze – €37m from Borussia Dortmund, 2013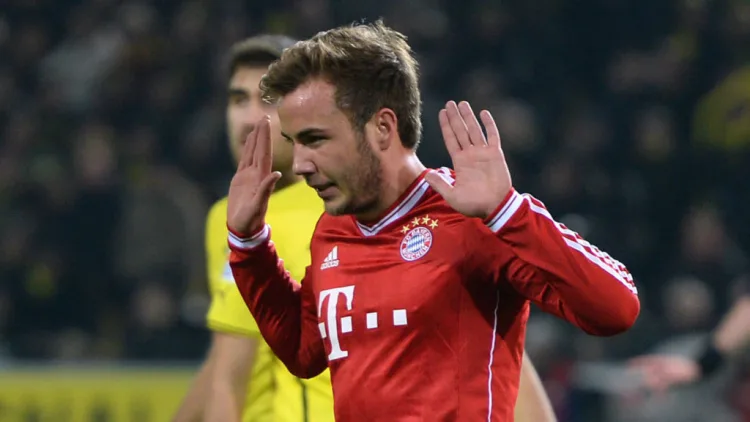 In one of the biggest transfers to shock modern German football, Mario Gotze decided to swap Champions League finalist Borussia Dortmund for arch-rivals Bayern Munich in 2013, when the latter triggered a release clause in his contract for €37m. 
Although Gotze started his spell at Bayern well with 15 goals and 13 assists in his first season, he never really got any better and never developed into the continental conqueror that Bayern undoubtedly hoped the German international would become. 
In his second season at Bayern, the attacking midfielder managed just nine goals and four assists in 32 Bundesliga games and then a nasty hamstring injury in 2015/16 limited him to just 21 games across all competitions. By which point Bayern and the player were looking to draw a line under this expensive and failed stint. 
Marcell Jansen – €10m from Borussia Monchengladbach, 2007
Like most young German players who make their way to Munich at one point in their career, Marcell Jansen arrived at Bayern after proving his worth as an exciting full-back at Borussia Monchengladbach. So much so that the Munich side were willing to part with €10m in 2007 for his signature. 
However, like so many talents, injury got in the way of what could have been a great move for the young defender. In his first season at the club, Jansen missed no fewer than 19 games through injury and by the time the second season came around the head coach had decided to move ahead with other defensive targets, leaving Jansen to rebuild his career somewhere else. 
Ali Karimi – €1.5m from Al-Ahli, 2005
Often cited as one of the best examples of how hit or miss Bayern were under Magath, Ali Karimi was brought to Bayern in 2005 against the wishes of the club's scouts because the head coach was determined to sign him. 
Unfortunately, Karimi wasn't exactly the player Magath thought he was signing and after two distinctly average seasons in Germany, in which he started just 23 games, the club decided to cut its losses with the midfielder and allow him to return to the middle east.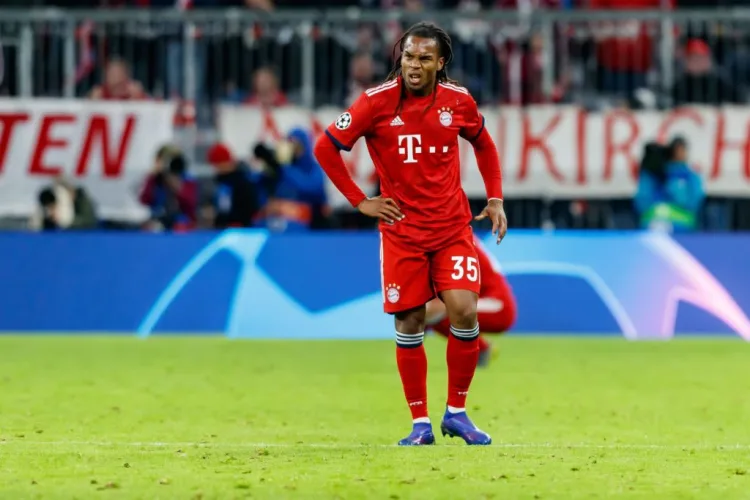 Signing off the back of the promise he had clearly shown with the Portugal national team, Renato Sanches joined Bayern in 2016 for a fee reported to have cost at least €35m, with add ons that could have taken the total to €80m. Not only did that make Sanches the most expensive player to leave the Portuguese domestic league but it also made him the fourth-highest Bayern signing of all time. 
Despite the buzz around the player, Sanches struggled to show it on the pitch for Bayern and made just 25 appearances across all competitions in his first season, failing to register a single goal or assist. Against the likes of Arturo Vidal, Thiago Alcantara and Xabi Alonso, Sanches looked rash, inexperienced and just far too prone to making silly mistakes. 
After a loan spell at Swansea City, Sanches eventually left the club in 2019 when he agreed to make the move to France to join Ligue 1 side Lille for a lot less than he cost Bayern in the first place. 
Although Bouna Sarr is by no means the biggest flop of Bayern's long and illustrious history, his arrival from Marseille in the summer of 2020 will undoubtedly be referenced in the history pages as one of the many examples of players the club signed to try and appease Hansi Flick but, ultimately forced the all-conquering coach to leave the club. 
Despite enjoying a perfectly respectable career in France, Sarr was afforded just 13 games in Flick's Bayern side over his first two seasons and at no point has he put on a performance that suggests he's prepared to be the club's first-choice right-back.
Corentin Tolisso wasn't exactly a bad signing for Bayern. When fit, the France international was undoubtedly an asset in the middle of the pitch, as he drifted across the field making passes, scooping up loose balls and ensuring the backline was never too exposed. The issue was that he was very rarely able to be that player for Bayern. 
Over the course of his five years in Munich, Tolisso picked up no less than 17 injuries that have ruled him out of over 100 games in all competitions. Which, if you'd prefer, averages out at over 20 games per season. And while that was hardly the player's fault, it undoubtedly irked the club that paid €40m for his services. He left on a free transfer back to Lyon in 2022.