Lukaku, De Bruyne, Salah: The Chelsea youngsters who flourished elsewhere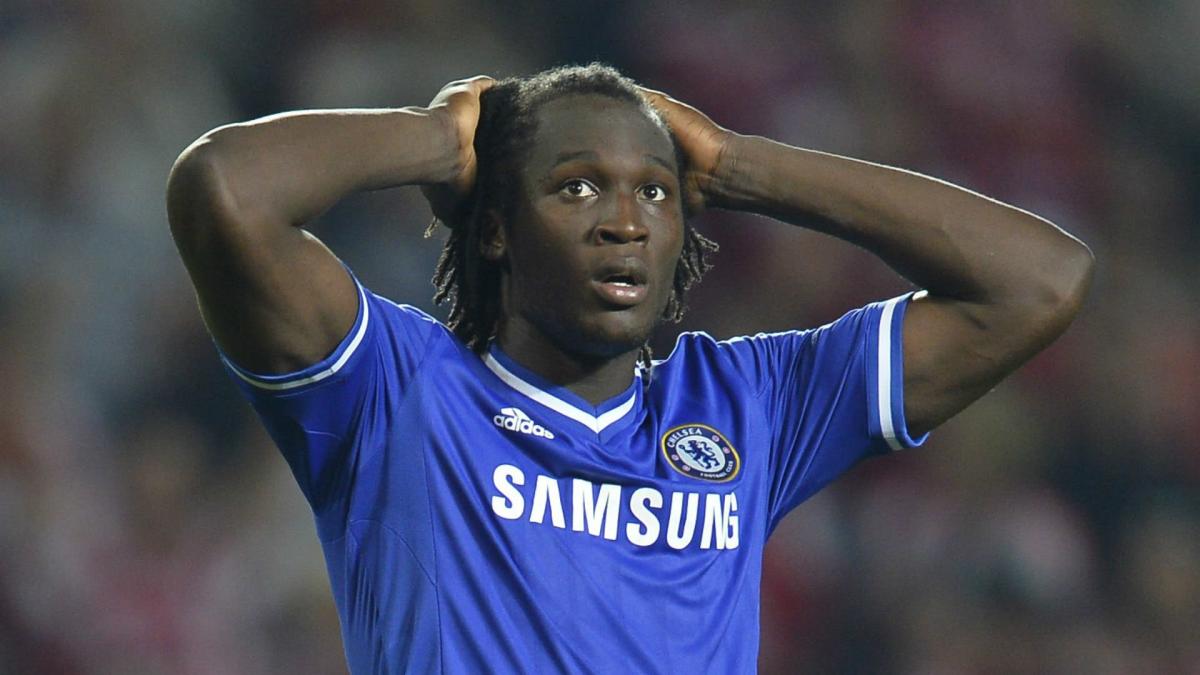 Known for their extensive loan policy, and valuing big money moves over promoting youth, Chelsea have seen many young talents leave the club in search of first-team football elsewhere.
Fikayo Tomori, Marc Guehi, Valentino Livramento, Lewis Bate, Myles Peart-Harris, and Dynel Simeu are all examples of academy graduates who have left this summer, in a mass exodus, and it's not the first time this has happened.
The likes of Kevin De Bruyne, Mohamed Salah and Romelu Lukaku all left Stamford Bridge as young players, before going on to thrive elsewhere.
Lukaku, in particular, is a case of 'what could've happened?' as the Belgian striker is now close to securing a €130 million move back to Chelsea, seven years after he was sold by the club for €33m to Everton.
In a similar vein to Paul Pogba's return to Manchester United, Chelsea have hugely lost out financially on Lukaku, and they will regret ever letting him leave the club in the first place.
However, Lukaku is just one of many starlets who left Chelsea as a youngster. Who are the others, and how good have they become?
Romelu Lukaku
Starting with Lukaku himself, and Chelsea signed him for around €16m (£13.5m) from Anderlecht back in 2011 when he was just 18-years-old, with the powerful forward viewed as the long-term heir to Didier Drogba's throne.
After 12 games in 2011/12, and zero goals, Lukaku was loaned out to West Brom for 2012/13 and then Everton in 2013/14, adapting excellently to the Premier League for both.
However, when Everton offered €33m (£28m) to acquire his services on a permanent basis, Chelsea couldn't refuse, and the Belgian was sold to Goodison Park.
He has since played for Manchester United and Inter Milan, with his total career transfer fees adding up to over £190m; he's scored 100 goals for two of the world's biggest sides (Man Utd and Inter) and is Belgium's all-time record international goal-scorer, with 59 goals for his country.
Last season season he netted 30 goals and 11 assists in just 39 starts in all competitions, and formed a deadly partnership with Lautaro Martinez for the Nerazzurri.
Kevin de Bruyne
De Bruyne joined Chelsea for €8.5m (£7.2) in January 2012, and having spent the rest of that season back at KRC Genk on loan, he met up with his new teammates after Chelsea's Champions League triumph.
Joining in the same summer as international colleague Eden Hazard, De Bruyne suffered a far worse time at Stamford Bridge than his compatriot. While Hazard established himself as a Chelsea legend during his seven-year stint in London, De Bruyne failed to make a meaningful impact at all.
Before playing a single game for Chelsea he was shipped to Werder Bremen on loan for the 2012/13 season. He returned ahead of the 2013/14 campaign and played nine games in the first half of the season, before being sold to Wolfsburg for €23.3m (£19.8m) in January 2014.
Since leaving Chelsea, De Bruyne has established himself as one of the world's best players; in fact, just 18 months after Chelsea sold him to Wolfsburg, he was signed by Manchester City for £68.4m, meaning Wolfsburg sold him for over three times the price they bought him for.
At Manchester City, De Bruyne has scored 67 goals and assisted 101 in 262 appearances, and has won an FA Cup, three Premier League titles and five League Cups.
Mohamed Salah
After tearing Chelsea's defence to shreds in the Europa League for Basel, Salah was signed by the Blues in January 2014 for €17.5m (£14.85m).
He struggled to break into the Chelsea attacking frontline, and after 12 months that yielded 19 appearances, two goals, including one in the 6-0 rout of Arsenal, and two assists, Salah was loaned out to Fiorentina in January 2015.
He served six months there, before being loaned to AS Roma for the 2015/16 season. He impressed in Rome and was signed by the club for €16m (£13.5m) in July 2016, less than what Chelsea initially paid to sign him from Basel.
After 19 goals and 12 assists in 41 games for Roma in 2016/17, Liverpool snapped him up for €44.4m (£37.8m) and the rest is history.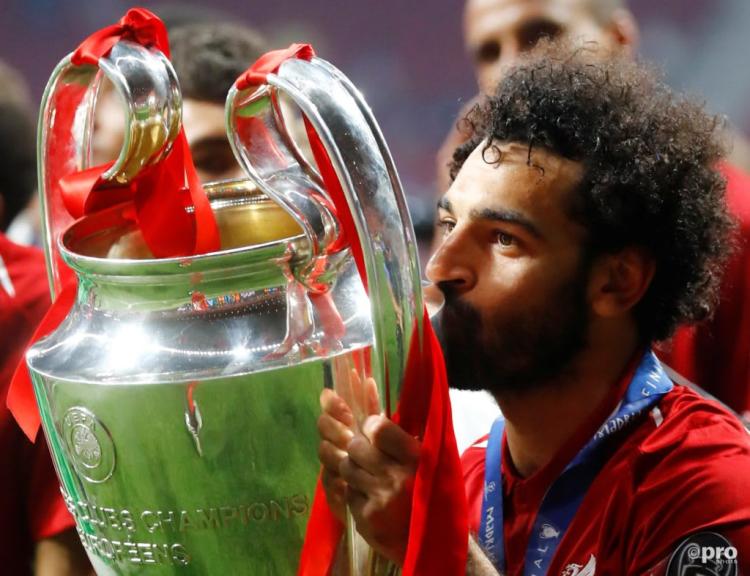 Salah has since become an iconic Anfield figure, playing a pivotal role in their first ever Premier League triumph in 2020, and their Champions League win in 2019.
Daniel Sturridge
Not necessarily a player you'd think of when posed the question of 'who did Chelsea let go?' but Daniel Sturridge was 23 when he left Stamford Bridge and joined Liverpool for €15.9m (£13.5m).
Unlike the three players previously mentioned, Sturridge actually enjoyed a fairly successful spell at Chelsea, but again a lack of game time was the issue.
He still managed 96 appearances for Chelsea, scoring 24 goals and assisting nine, but he wasn't first choice and felt he deserved it.
He moved to Liverpool and alongside Luis Suarez and Raheem Sterling, formed the deadly SAS trio that came so close to delivering Liverpool's first Premier League trophy in 2014.
He netted 68 goals and 26 assists in 160 games for the Reds, and whilst his career has stalled thanks to recurring injury issues, he was exceptional on his day.
Thorgan Hazard
The lesser known brother, Thorgan Hazard certainly didn't leave the same impression as Eden did on the Chelsea faithful.
Thorgan Hazard joined Chelsea as a 19-year-old back in 2012, the same summer as his older brother, and was immediately sent on a two-year loan to Zulte Waregem in his native Belgium.
He then went on loan to Borussia Monchengladbach for the 2014/15 campaign, before making that move permanent, having never played a single senior minute for Chelsea.
He spent five years at 'Gladbach, scoring 31 goals and assisting 31 goals in the Bundesliga during that time, before he moved to Borussia Dortmund for €27m (£22.95m) in 2018. He has racked up 71 appearances, 11 goals and 19 assists for BVB.
He also has 39 senior Belgium caps to his name, scoring eight goals during that time.
Patrick Bamford
Patrick Bamford is a prime example of Chelsea's loan policy; he moved to: MK Dons, Derby, Middlesbrough, Crystal Palace, Norwich, and Burnley without playing a single game for the Chelsea first-team, before being signed permanently by Middlesbrough in 2017.
He joined Boro for €7.3m (£6.2m), and after 11 Championship goals in 2017/18, Leeds were convinced to pay €8.3m (£7.1m) for his services in July 2018.
He had a slow start at Elland Road, but quickly became a favourite of Marcelo Bielsa's, despite criticism from fans and pundits alike.
After netting 16 goals to guide Leeds to promotion to the Premier League last season many doubted he had the ability to replicate this in the tougher league, but he's silenced those doubters.
He netted 17 goals and seven assists in 26 Premier League games in 2020/21, as Leeds continued to impress with their free-flowing style of football.