Could Borussia Dortmund striker Erling Haaland end up moving to Bayern Munich?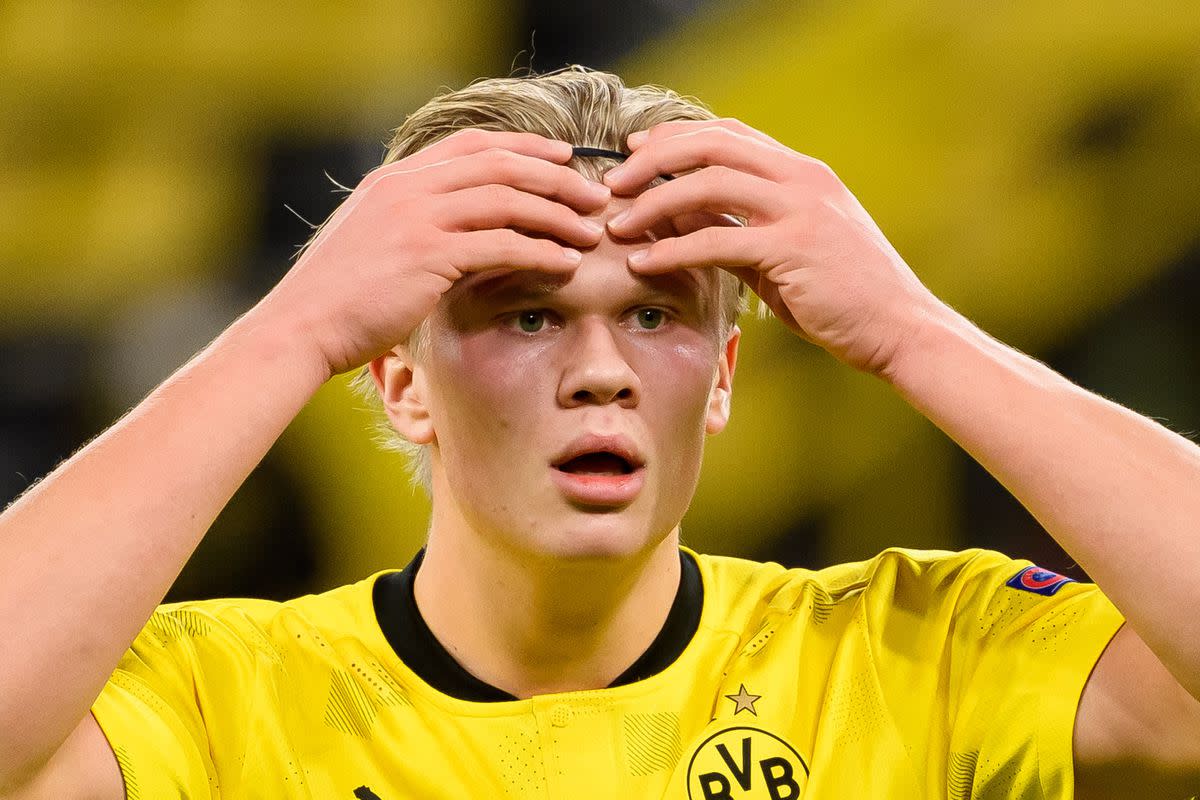 Erling Haaland was incredible against Bayern Munich. Although Borussia Dortmund would go on to lose Saturday's "Der Klassiker" to their Munich rivals, the Norwegian striker wasted no time in showing the German champions exactly what he thought of them.
After just two minutes Haaland received the ball on the edge of the Bayern box after a fumble around midfield and turned to see Jerome Boateng backing off him. The striker took a few steps forward and fired the ball beyond the central defender, smashing the shot off the underside of Boateng's boot along the way. The ball took a wild deflection and tucked just inside Manuel Neuer's goal.
Following on from an unexpected opening goal that was undoubtedly a shock to the whole of German football, Haaland then repeated the trick seven minutes later when he latched on to a cut back from Thorgan Hazard to double Dortmund's lead.
Unfortunately Haaland's team mates couldn't match the incredible standard he had set in the opening 10 minutes of the game. After taking a two-goal lead, Dortmund decided to sit back and did their best to see out their lead. They never stood a chance and after leveling the scoring before half time, Robert Lewandowski & Co. then scored a further two goals in the second half.
Not only did Saturday's result show just how far apart Bayern and Dortmund are at the moment in terms of the quality in both teams, but it also showed just how much better Haaland is than his own teammates. Granted, Dortmund were without their second and third best players this season in Jadon Sancho and Raphael Guerreiro but that doesn't change the fact that Haaland already looks too good for the former German champions.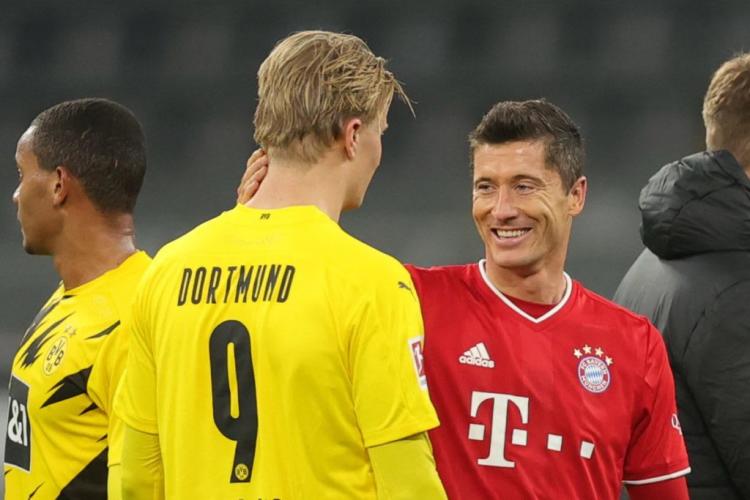 The question that then forms in the back of one's mind is whether Haaland will then do what has seemed inevitable for any good player at Dortmund or indeed any other Bundesliga side over the last 10 years: could the Norwegian star join Bayern Munich?
Since Haaland has been linked with just about every major club in Europe over the past 12 months, it was inevitable that he would eventually find his name alongside Bayern's in the rumour mill.
These days Bayern do their best to avoid openly courting Dortmund stars, however that didn't stop Bayern head coach Hansi Flick from pondering over the idea of having Haaland in his team after Saturday's win.
"Very, very much is possible in life," he said to Sky Germany when asked about the club's reported interest in the striker. "Nothing can be ruled out. But that is a long way off. He has a long-term contract in Dortmund and is an option for many top clubs."
Could Bayern Munich afford Haaland?
Indeed, unlike most of Europe's big clubs, Bayern tend to pride themselves on running a tight ship and are in a healthier financial situation than most of the other super clubs that have been linked with Haaland over the course of this season.
However, that doesn't mean Haaland could be making the move to Munich this summer. Dortmund would still expect over €100 million for the striker if a club was serious about signing the striker this summer and even though Bayern have their ducks in a row they've already spent a large chunk of this summer's budget on signing Dayot Upamecano for €45 million.
Of course, that doesn't rule out next season. According to Sport1, the Dortmund striker has a clause in his contract that would allow him to leave the club for a paltry sum of €75 million – which is not only a relative bargain for a player like Haaland but also a fee that Bayern will undoubtedly be able to afford.
If that release clause really does come into effect then it may simply come down to whether Bayern can convince Haaland that he'll be far more likely to win titles in Munich than he would at Manchester United, Real Madrid or Barcelona. And, perhaps even more crucially, that Lewandowski will be willing to relinquish his title to a potential successor. 
It may not be brilliant news for Dortmund or the rest of the Bundesliga, but Bayern make a habit of getting to German-based players before their rivals in England, Spain or Italy do. And in the case of Haaland's future they're more than likely in pole position.