Best option for Haaland may be to stay at Dortmund, claims agent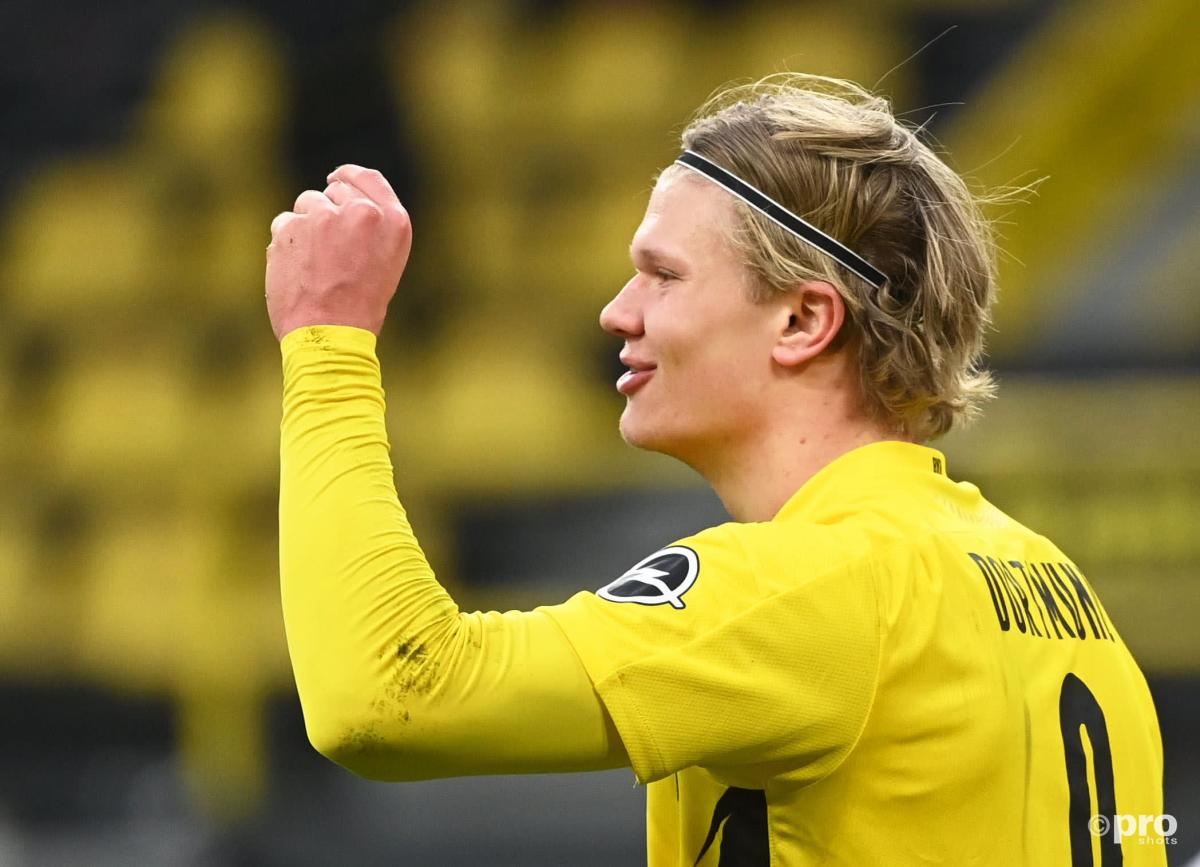 The agent of Borussia Dortmund striker Erling Haaland has hinted that the young talent may be best placed to stay put at the Bundesliga side this summer.
Haaland has been in tremendous form for Dortmund this season, scoring 33 goals in 31 games for the club in all competitions.
As such, a long list of super clubs have been linked with making a move for the Dortmund star this summer as they race to sign one of the leading contenders to be the next, best player in the world.
That list includes the likes of Manchester City, Real Madrid, Manchester United and Chelsea, with reports in Germany recently suggesting that the striker could cost as much as €180 million.
However, despite the constant speculation around his client, Mino Raiola has suggested that the smart move may be for Haaland to stay put for another season. 
READ MORE: Liverpool aren't an option for Ibrahima Konate claims RB Leipzig boss
"I have the advantage of 25 years in the business at this level," said Raiola in an interview with the Athletic.
"I have changed the game, from an economical side, more than once. I don't get excited any more about that kind of thing.
"I know to wait. This is a moment of waiting and seeing what is in the best interest of the player.
"Sometimes the best interest of the player is not to move when everybody says he has to move.
"And sometimes it is in the best interest of the player to move when everybody says he has to stay. So we will see what happens."
'Everyone was wrong about Haaland last summer' 
Haaland's rise to becoming one of the world's most exciting prospects has surprised most fans across the sport over the last 12 months.
However, Raiola was quick to point out that while there was interest from other clubs in the striker before he signed for Dortmund, most big clubs turned their noses up at Haaland because he was playing in the Austrian Bundesliga.
"With Haaland, everybody was wrong," said the football agent. "He did things much quicker than everybody imagined.
"Haaland is in front of his own development. He is ahead of his own schedule. Maybe I was too careful when I said, 'Oh no, let's move to Dortmund instead of I-don't-know-where'.
"This boy — I'm 100 percent convinced and everybody's convinced — can move to any club, wherever he wants, already on this level.
"And he could have done that last year. But maybe last year there were still teams (saying), 'Oh, he was in Red Bull, can he do it in another club?'.
"He is quicker than his own prediction. So yeah, Haaland is the talk of the town."