Tuchel on struggling Werner at Chelsea: 'Maybe it is our fault'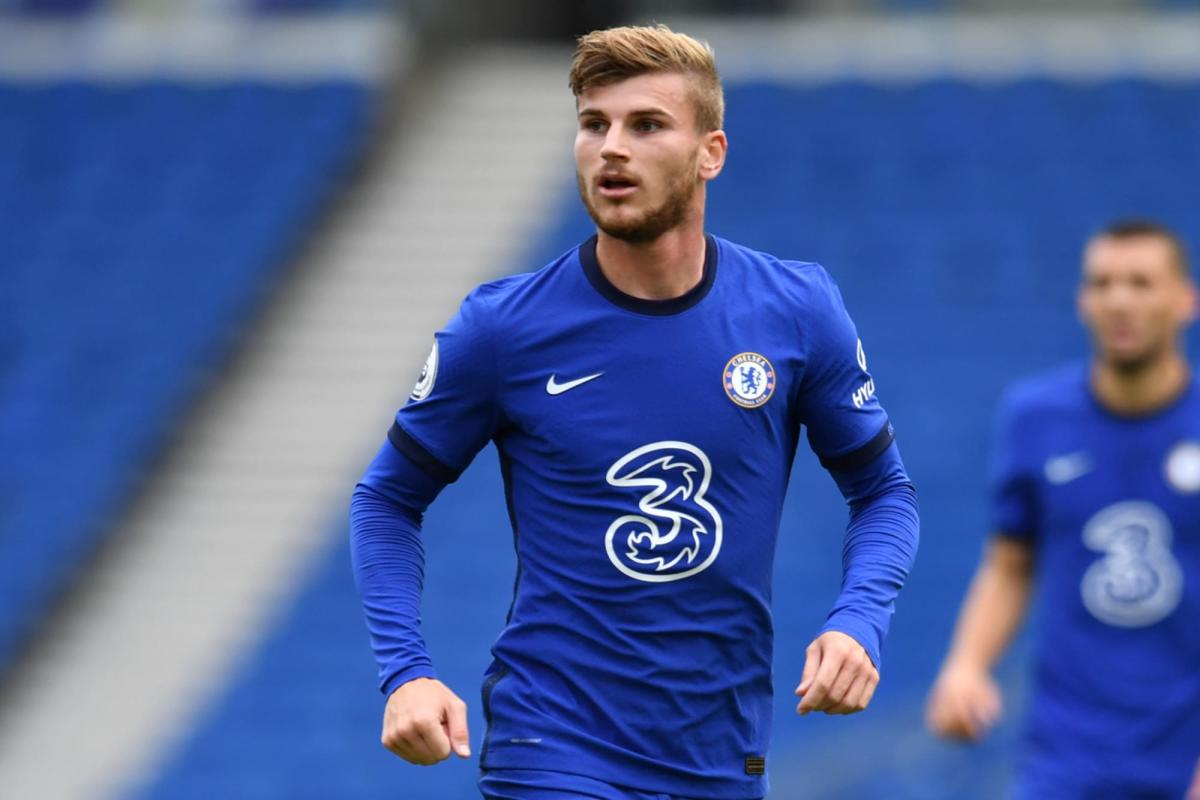 Thomas Tuchel admits the tactics he deploys at Chelsea may be contributing to Timo Werner falling short of expectations.
Werner has been a major disappointment so far this season after signing from RB Leipzig in the summer.
The arrival of Tuchel to replace the sacked Frank Lampard at Chelsea brought hopes he would be able to get the best out of misfiring duo Werner and Kai Havertz, another big-money recruit from the Bundesliga.
But Werner remains on poor form and has only scored one goal and added one assist in his last nine matches.
A huge clash with Manchester United is up next for Chelsea on Sunday, with Tuchel willing to accept some of the blame on Werner.
READ MORE: 'Tuchel needs eyes in the back of his head at Chelsea'
'Chelsea might be too dominant'
"Maybe it is our fault because we have a lot of possession and we push opponent teams very, very deep in their half so spaces are not too big," said Chelsea boss Tuchel.
"The biggest strength of Timo is to attack the space behind the last line.
"So it is maybe also our fault in the dominant game that we play in the moment, it is very natural that the spaces are closed by the opponents.
"A game like against Atletico Madrid, is there any team out there in the world that can close spaces like Atletico? I don't know.
"This is not exactly the opponent that you wish for Timo to show all his skills.
"What is left for him is to not lose faith and work for the team.
"We are reflecting a lot about this and working a lot with him.
"There are also solutions in tight spaces to use his speed in the first metres, to use his acceleration.
"But it is not easy for him and I can totally see this.
"It is why I am very patient and very supportive. I believe in his potential and character and of course his goalscoring skills."
READ MORE:
What is the best position for Havertz?
Tuchel also believes he has found the best position to play Havertz in for now.
The former Bayer Leverkusen star returned to action with a brief substitute appearance in the 1-0 first-leg Champions League last-16 win at Atletico.
Tuchel said of Havertz: "He is a unique player.
"It's not so clear where he needs to settle, does he need to settle on one special position? Or is he kind of a hybrid player.
"Today, I would say he's in between a nine and a 10, something in between.
"He's very comfortable in the box, he's very comfortable in high positions.
"[Havertz] is very good in offensive headers, he has good timing to arrive in the box, good finishing, good composure in the box, around the box, and very comfortable in high positions.
"So between a nine and 10.
"We will find this role and now we need to give him the time it takes.
"But he is ready, we are very happy he is back in the squad and he will lift our offensive potential – there is no doubt."
Going into the Man Utd clash, Chelsea have won six and drawn two of their matches under Tuchel in an unbeaten start to his tenure.