Man Utd must sign Harry Kane, not Erling Haaland, says Merson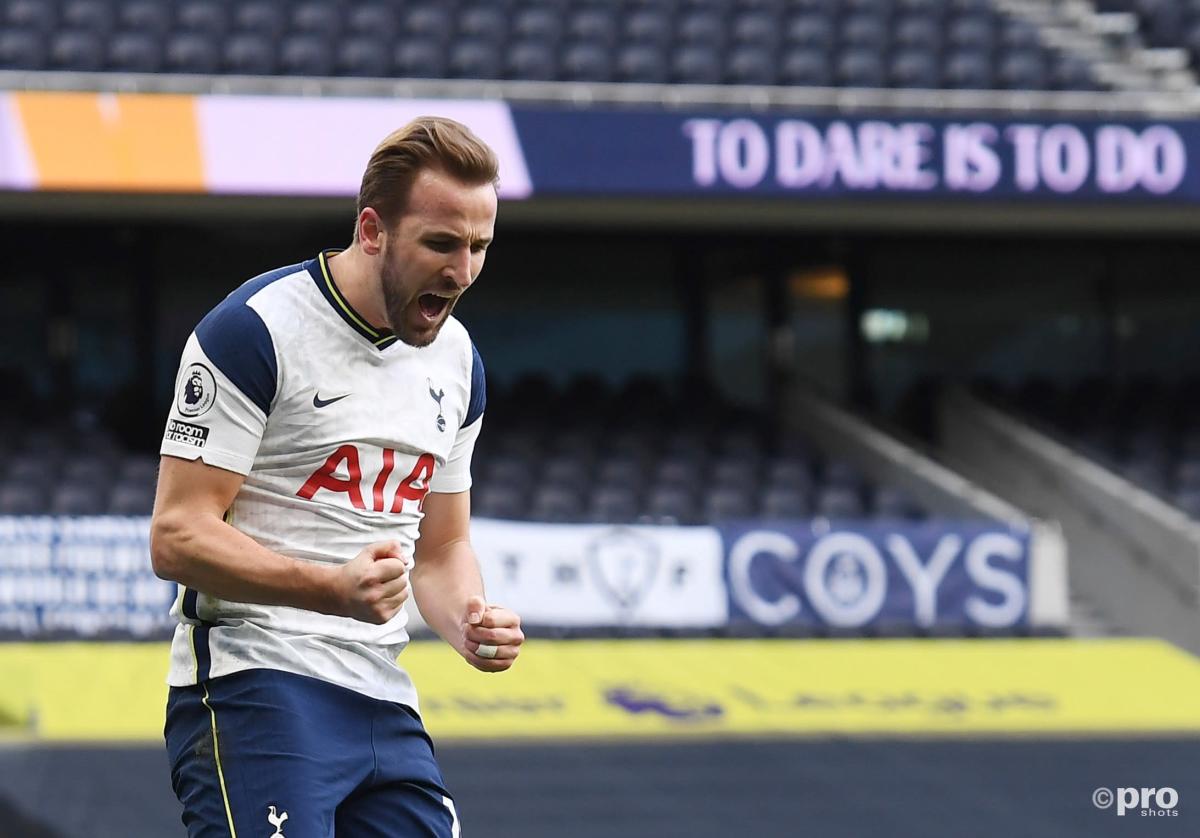 Paul Merson believes Man Utd must do "all they can" to sign Tottenham striker Harry Kane, whom he believes presents a better transfer option than Erling Haaland.
When looking for striking reinforcements in the summer, Ole Gunnar Solskjaer turned to free agent Edinson Cavani to provide competition up top, but the general feeling is that the 34-year-old Uruguayan is a stop-gap until they can bring in a younger, top class centre-forward.
Kane has long been linked with a move away from Tottenham, as he continues to bang in the goals each and every season with not much to show for it, as he is yet to win a major trophy during his time with the club.
Haaland, meanwhile, has emerged as one of the most devastating finishers in Europe over the past 18 months.
For Merson, it's an easy decision between those two.
"If I'm Manchester United, I'm doing all I can to buy Harry Kane,' he told Sky Sports.
"I know Erling Haaland is on a lot of radars, but there should be only one person on Man Utd's radar: Harry Kane. If they want to close the gap to Man City, they need someone to come to that club and score goals the minute he walks into that club, like Harry Kane can.
"Because Kane has done it, year in, year out, in this relentless league. Who is to know Haaland is going to hit the ground running in this league? You don't have time in this league."
Merson has used the example of Timo Werner as a player who has came from the Bundesliga having scored plenty of goals, only to struggle to keep up those big numbers in the Premier League with Chelsea.
"Timo Werner was scoring goals left, right and centre, but came here and has struggled," the former Arsenal midfielder added.
"Sometimes I watch Kane and think: 'Am I the only one who sees this?' I'd be paying everything to sign him. He's got the entire package. Manchester United need to win the league now, not in five or six years' time.
"Don't get me wrong, Haaland is an unbelievable prospect. But for me it's a no brainer – I'd want to win the league now!'
Strangely, Merson's comments come only a few days after he declared Erling Haaland as the future of Man Utd…