Who is Tottenham and Juventus transfer target Nicolas Gonzalez?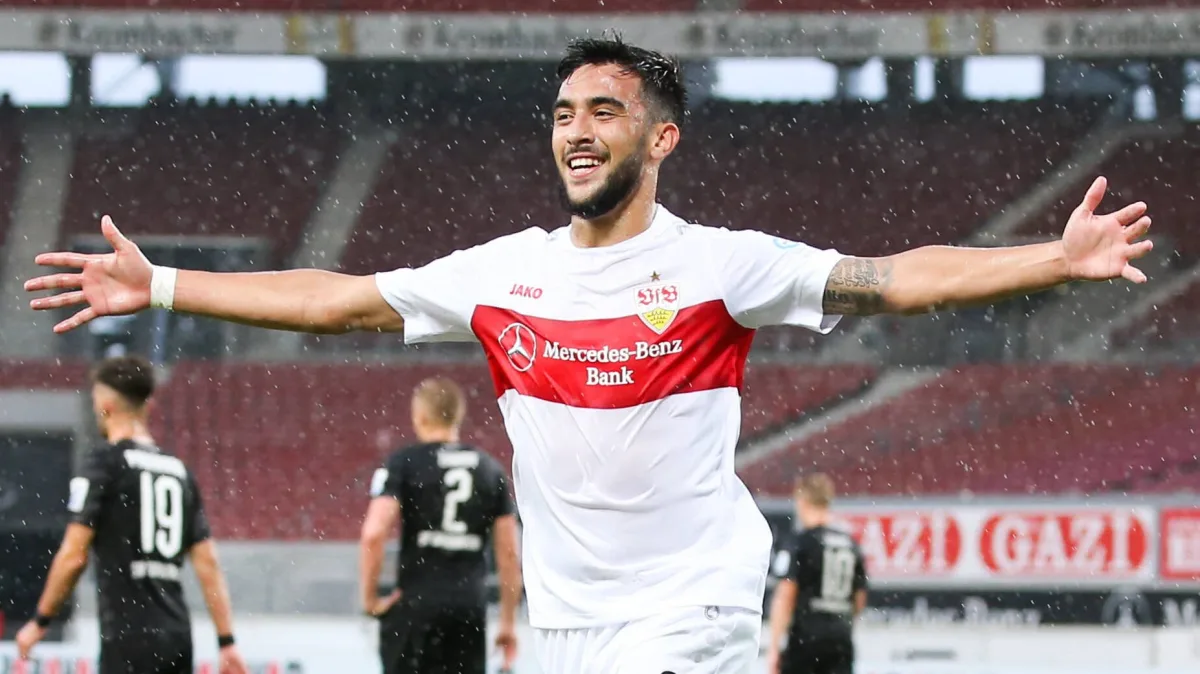 Tottenham Hotspur and Juventus are reportedly set to battle it out for the signature of Stuttgart forward Nicolas Gonzalez.
According to The Athletic, both clubs are already making plans for the summer transfer window and believe the 22-year-old goalscorer would be a good, long-term investment in their sides.
But who exactly is Gonzalez and would the Stuttgart forward make a useful signing for either of the European giants?
READ MORE:
Born and raised in Escobar, Argentina Gonzalez began his career at Argentinos Juniors and made over 40 appearances for the club before attracting the interest of Bundesliga side Stuttgart.
The German club paid a reported £7.65 million for Gonzalez in 2018, with high hopes of watching him hit the ground running but the 2018/19 season seemed to come too soon for the young forward and he managed just two goals and three assists in the German top flight before watching his side get relegated.
While Stuttgart fans may not have appreciated a drop down to the second tier, it seemed to work wonders for Gonzalez's progress at the club. Admittedly against poorer opponents, the Argentinian forward picked up an impressive 14 goals and three assists in just 27 league matches. 
Nicolas Gonzalez's stats for Stuttgart
However, the real test for Gonzalez came this season when he and his Stuttgart side were promoted back to the German top flight. It was all well and good racking up goals and assists against lesser sides, but Gonzalez was signed to become an established Bundesliga talent. Fortunately for the Swabians, that's exactly what he has gone on to do.
Despite picking up a nasty torn muscle injury at the start of the season and then a minor knee injury mid-way through the campaign, Gonzalez has still managed to net five goals and bag a further two assists in just 10 Bundesliga games to date.
Either as an inside forward off the left wing or as a false No.9, the 22-year-old has quickly established himself as not only one of Stuttgart's most important players but undoubtedly one of the most promising players in the entire division.
With a contract until 2024, it seems unlikely that Stuttgart would let Gonzalez leave in the summer without a significant amount of money flowing in the opposite direction, but it certainly makes sense that clubs like Tottenham and Juventus have identified him as the kind of talent that can make the step up from a mid-table German club to one that is challenging at the top of their respective divisions and in the Champions League.