Sancho: Dortmund may need to sell Man Utd transfer target next season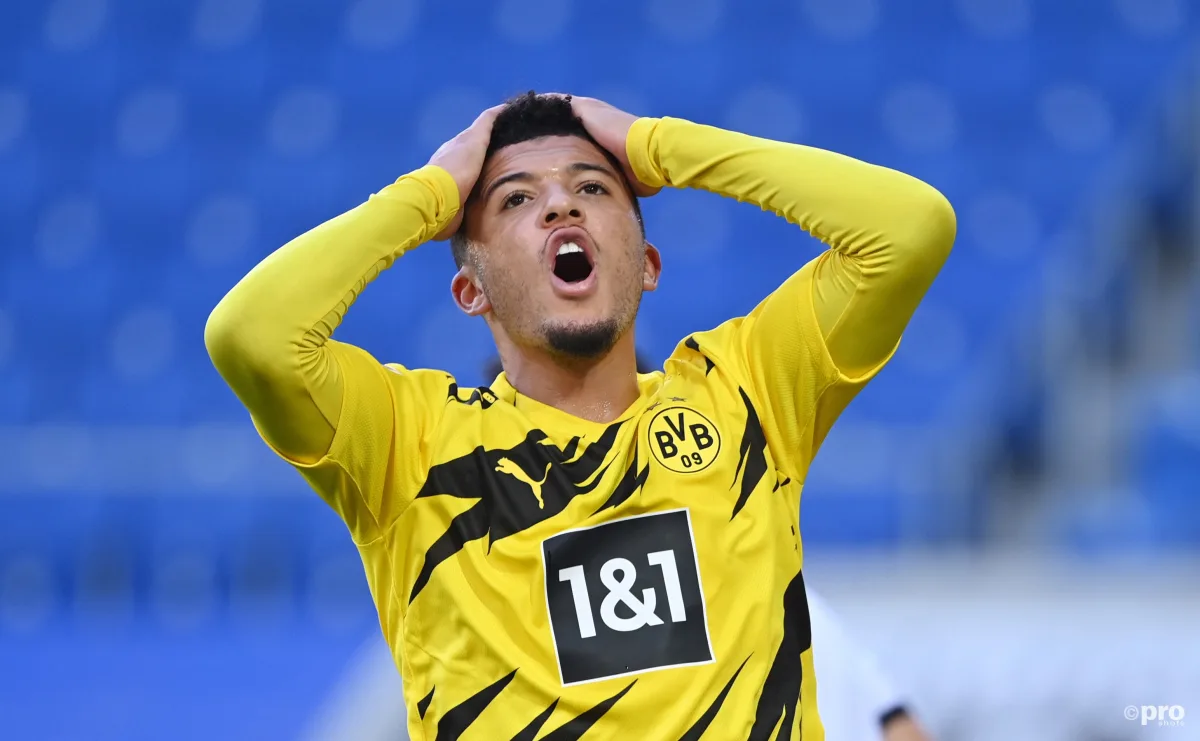 If Borussia Dortmund fail to qualify for next season's Champions League the Bundesliga giants may be forced to sell star forward Jadon Sancho for a reduced price.
According to a report in Sport1, the club's finances are tied to participation in Europe's premier competition – which they've qualified for in nine of the last 10 seasons.
However, Dortmund have struggled in this season's German top flight and currently sit seventh in the table, after nine victories from just 18 games.
Although the former German champions sit just three points off a top four spot, there's no assurance that Dortmund could beat a number of the league's biggest clubs to the remaining qualification spots.
And, according to the reports, a failure to reach next season's Champions League could mean a drop of around €40 million in income for Dortmund. On top of what the club have already lost this season due to the COVID pandemic.
Could Dortmund sell Sancho?
If Dortmund fail to qualify for the major tournament next season, it's believed that Sancho will be first in line to be placed in a prominent position in the shop window.
Manchester United spent much of 2020 pursuing the England international but were eventually scared off after Dortmund demanded a fee reaching as high as €120 million.
Due to Dortmund's precarious financial situation, it's unlikely that the club would demand anything like that amount of the Old Trafford giants were to place a bid this coming summer.
While the club would never admit to selling their players for a cut-down price, CEO Hans-Joachim Watzke did recently underline how serious Dortmund's financial situation may get in the summer.
While referencing the lost revenue from no longer having 80,000 spectators at every home game, Watzke told Kicker: "The efforts to get closer to the even larger clubs economically are now a thing of the past."
And on the topic of lost income from failing to reach the premier European competition, Watzke was quick to point out that it wouldn't jeopardize the club's existence "but it forces you to take a step back, maybe two.
"Because when the income from the Champions League is no longer there, you can no longer afford a squad of the size and quality we have. Then you have to use the red pencil."