Mislintat: Stuttgart can't fend off Tottenham or Juventus bids for Gonzalez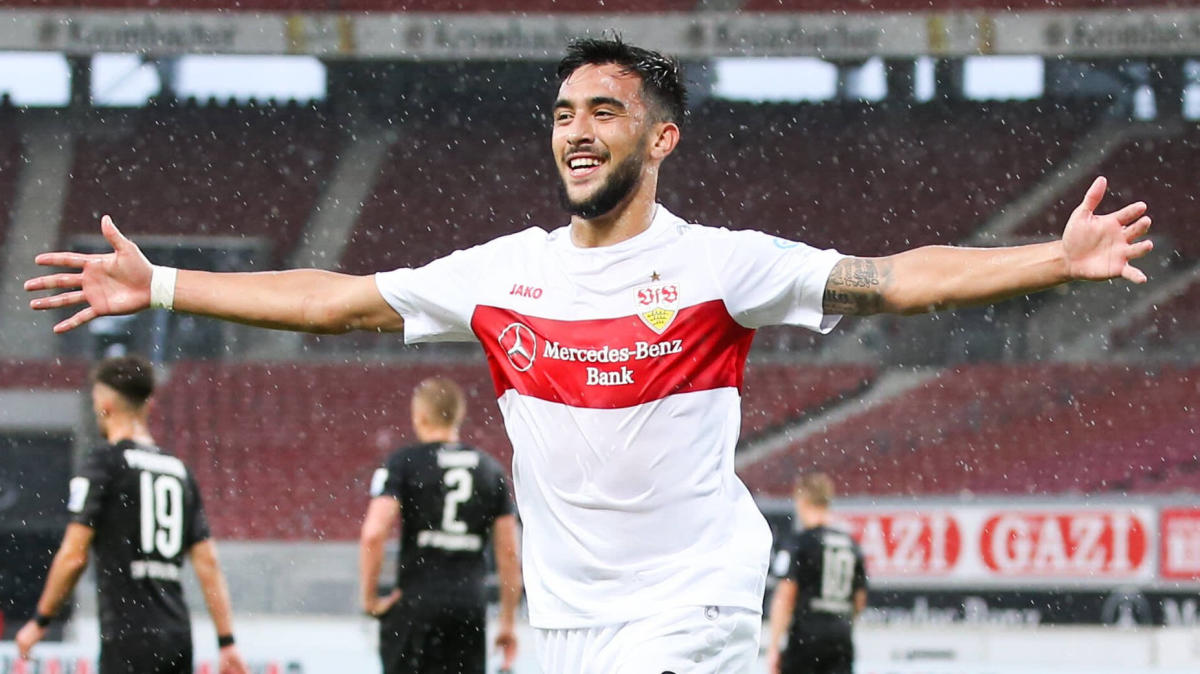 Stuttgart sporting director Sven Mislintat has admitted that he doesn't know for certain if the Bundesliga club will be able to hold on to its young talents like Nicolas Gonzalez in the January transfer window.
Gonzalez has reportedly become a transfer target for both Tottenham Hotspur and Juventus, following an impressive start to the season which has seen him score five goals and pick up a further two assists in just 10 Bundesliga games.
The 22-year-old forward is just one of many young and exciting players that have helped push newly-promoted Stuttgart into a mid-table position this season.
And while Mislintat is glad that the club's main assets are tied down to long-term contracts with no release clauses, he admits that anything can happen when a rich and desperate Premier League side comes knocking.
READ MORE:
"We are already extremely attractive right now," the VfB sporting director said on Monday to Kicker, when asked about rumours linking bigger clubs with Gonzalez, as well as Silas Wamangituka and Orel Mangala.
"Almost all of these guys have very long-term contracts. But I can not say what will happen now in the winter. The Premier League, for example, always goes crazy when teams are a bit behind their expectations. There are always clubs that can come onto the market with a lot of money."
"Although we can fend it off, we don't have to sell now." admitted Mislintat when asked about big offers from England. "We will also have an answer as to how we plug the hole – that can also be dealt with internally."
Despite the club's demotion to the second tier and then promotion back to the Bundesliga, Stuttgart have still managed to maintain a strong tendency to sell their best players for the highest possible price.
Last season Benjamin Pavard was sold to Bayern Munich for £32 million, while Ozan Kabak made the move to Schalke for £14 million. And if any of the aforementioned stars are set to leave the Mercedes-Benz Arena this month it will be for a premium.