'He's at 30-40% of what he can do' – What the hell happened to Leeds flop Augustin?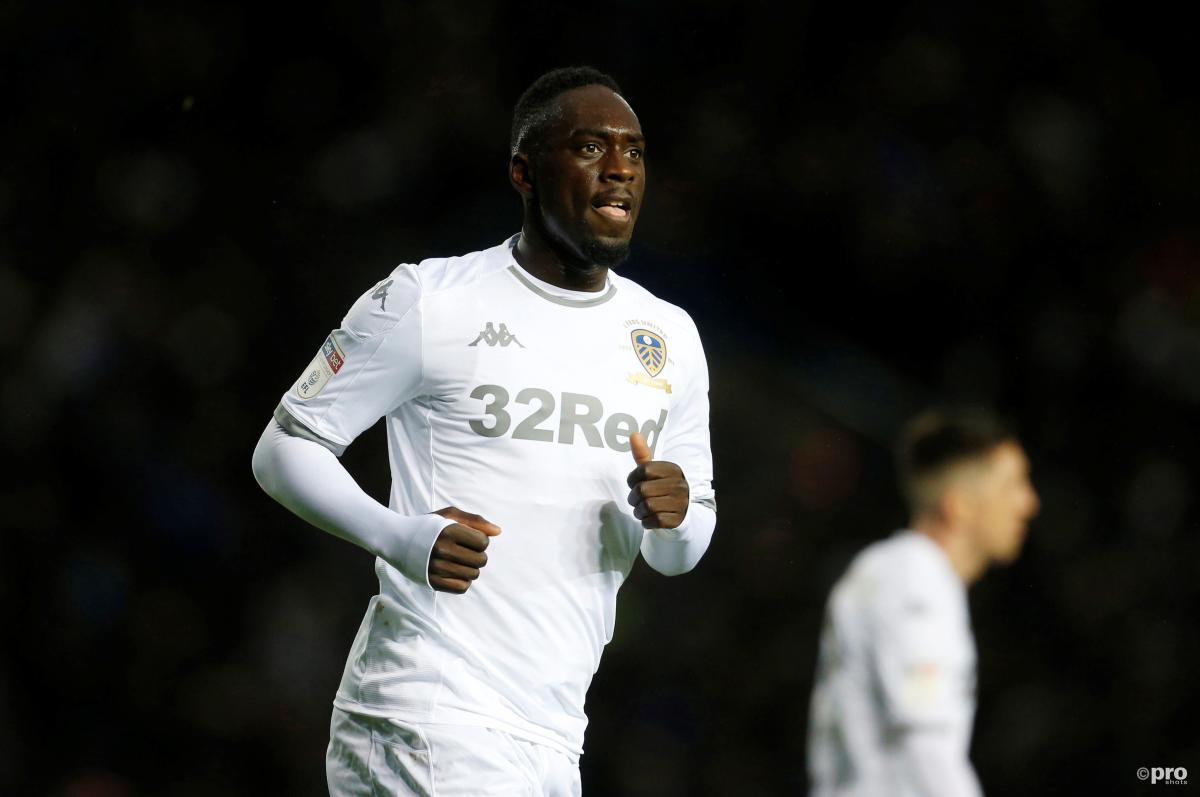 It is nearly two months since striker Jean-Kevin Augustin joined Nantes on a free transfer in a deal that saw both Leeds and RB Leipzig happy to wash their hands of him.
Since then, he has played just 33 minutes and has yet to make a significant contribution of any sort for his side.
Indeed, towards the end of 2020, he was frozen out of the squad entirely, with head coach Christian Gourcuff critical of his fitness.
"So he finds an acceptable physical condition, we decided that he will spend this week and next in individualised training. Physically, he cannot be competitive in his state today," Gourcuff told the media.
Two months after arriving at the club, with no injury or illness reported, the 23-year-old had failed to raise his fitness level sufficiently to even be considered capable of playing in the team.
READ MORE:
Gourcuff may have gone, sacked by Nantes after a poor run of form, but Augustin's problems remain.
"I knew a player who had power, acceleration and who was quick," new boss Raymond Domenech told the press. "Today, I have found a player who doesn't have the capacity to repeat his efforts. He is at 30 or 40% of what he can do."
Augustin played 23 times for a PSG's first team in Ligue 1 while Zlatan Ibrahimovic and Edinson Cavani were on the books. He was also the outstanding player of the European Under-19 Championship in 2016. As recently as December 2018, he was linked with a £37 million move to Everton.
How did he allow himself to fall so far and so quickly, threatening to end up on the footballing scrapheap before his 24th birthday?
The rise and fall of Jean-Kevin Augustin
| STATISTIC | JEAN-KEVIN AUGUSTIN |
| --- | --- |
| AGE | 23 |
| CLUB | Nantes |
| INTERNATIONAL TEAM | France |
| POSITION | Centre forward |
| STYLE | Mobile striker |
| CONTRACT EXPIRES | 2022 |
| NANTES APPS | 3 |
| NANTES GOALS | 0 |
After departing PSG for Leipzig in the summer of 2017, he initially hit the ground running.
Despite having to compete for a starting berth with Timo Werner and Yussuf Poulsen, he posted nine goals and five assists in 25 Bundesliga matches. In terms of minutes-per-goal and per-assist, this was a significantly better return than either of his colleagues.
It was only after scoring three goals in his first three Bundesliga appearances of the 2018/19 season that everything started to unravel.
Ralf Rangnick had taken over from Ralph Hasenhuttl over the course of the summer. He never took to Augustin, who found himself up against a string of impressive attacking players.
Even before the forward was caught on his phone before a Europa League clash with Red Bull Salzburg, in which he was hauled off at the break, he had been overlooked for the previous fixture against Hannover. This was despite Augustin starting and scoring in the club's opening two matches of the season.
Jean-Kevin Augustin snapshot:
The phone incident seemed to seal his fate and he was give mere minutes in the Bundesliga thereafter. The downward spiral had begun.
Augustin failed to find the net against for Leipzig in the Bundesliga and was shunted on loan to Monaco the following season. He cut a disengaged figure in the principality during his loan spell. It ended with a single goal and was cut short so he could join Leeds.
Under Marcelo Bielsa's exacting eye, Augustin failed to come up to standard. He made only three substitute appearances of the Elland Road club and totalled barely 45 minutes of play.
By the end of the season, a player whose signing had been seen as something of a coup was proving an expensive makeweight.
The summer was spent wrangling between Leeds and Leipzig over who owned Augustin. Neither wanted a man who had once been a golden boy of French football.
Then along came Nantes, happy to snap him up on a free transfer with the expectation that his career could not freefall any further. Unfortunately for them, it has.
Domenech has reiterated his faith in the young forward, but unless there is a dramatic turnaround over the next four months, his talents will be forever lost.