Could Witsel's injury rule out Brandt's Arsenal move?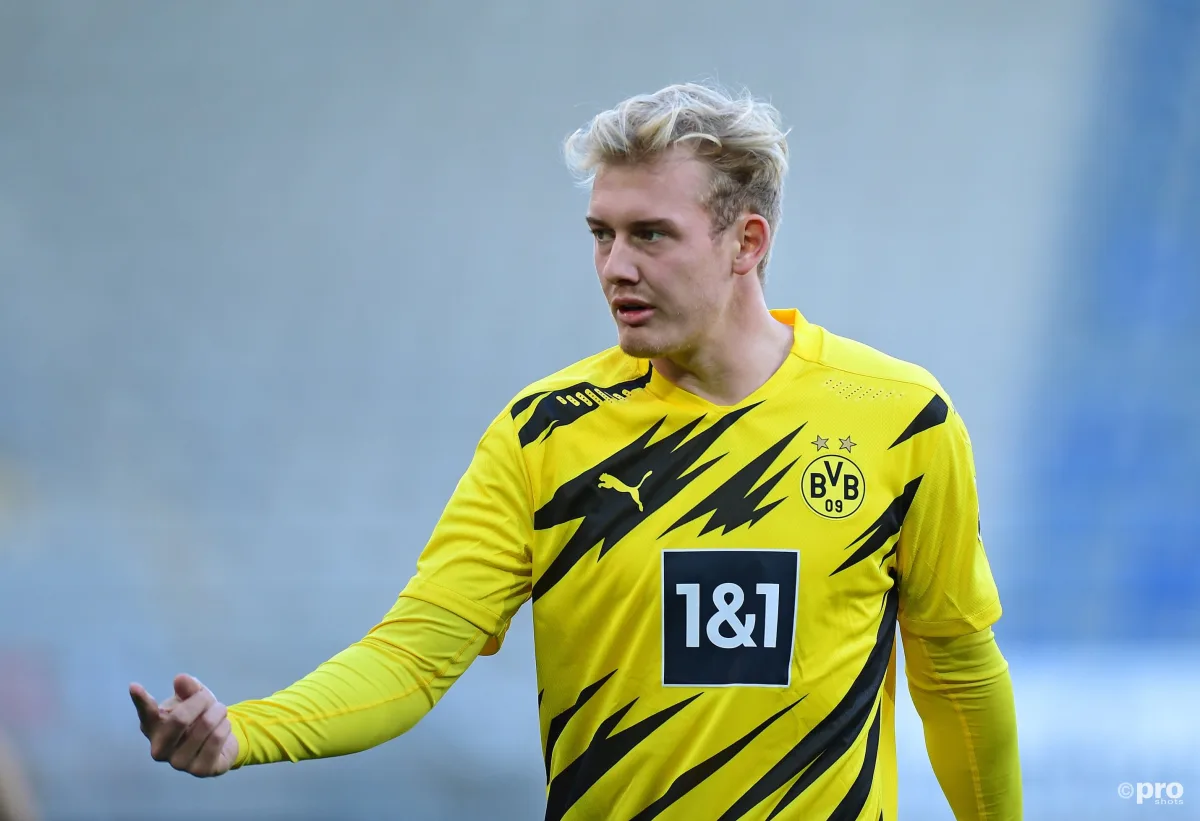 Arsenal's hopes of signing Borussia Dortmund midfielder Julian Brandt may now be scuppered after Axel Witsel picked up a long-term injury against RB Leipzig on Saturday.
Although Dortmund won the Bundesliga clash 3-1, their prized Belgian international was forced to come off the pitch after just 30 minutes with an injury.
The club confirmed on Sunday that Witsel had tore his Achilles tendon, meaning the 31-year-old would now be out of action for the remainder of the season. 
But what does this mean for Dortmund's squad for the remainder of the season and does it alter the club's transfer policy in the January window?
READ MORE:
Prior to his injury, Witsel had featured in every single one of Dortmund's Bundesliga games to date. So it almost goes without saying that the senior midfielder was one of the club's most relied upon players.
Lucien Favre and then interim head coach Edin Terzic had tended to stick with the towering box-to-box midfielder, while partnering him alongside the equally combative Thomas Delaney or Emre Can, or more creative players like the aforementioned Brandt or Jude Bellingham.
The issue for Terzic now is that his Dortmund squad doesn't offer a huge range in midfield options. Aside from Witsel, the head coach only has Delaney or Can to step into that role and the latter is also used quite regularly as a central defender or right-back.
Equally, the second midfield spot would then go to Brandt, Bellingham or Mahmoud Dahoud. However, the latter has been completely off form this season and struggled to get into the first team, while Bellingham's young age still limits how much Dortmund can rely on him from week to week.
This, in essence, means that Witsel's injury will almost certainly put a much greater emphasis on Brandt as an ideal, back-up central midfielder. While the German international joined from Bayer Leverkusen as a winger, he has settled into the role of deep-lying playmaker with relative ease.
While Brandt may not be the first name on the team sheet this season, he has proved to be a crucial squad player that can fill in across the starting XI. Now, with Witsel's long-term injury, that usefulness will only become more invaluable to Dortmund in the second half of the season and any urge they may have had to cash in on the midfielder this month will surely now be diminished.