Omar Rekik pictured at Arsenal training ground before completing deal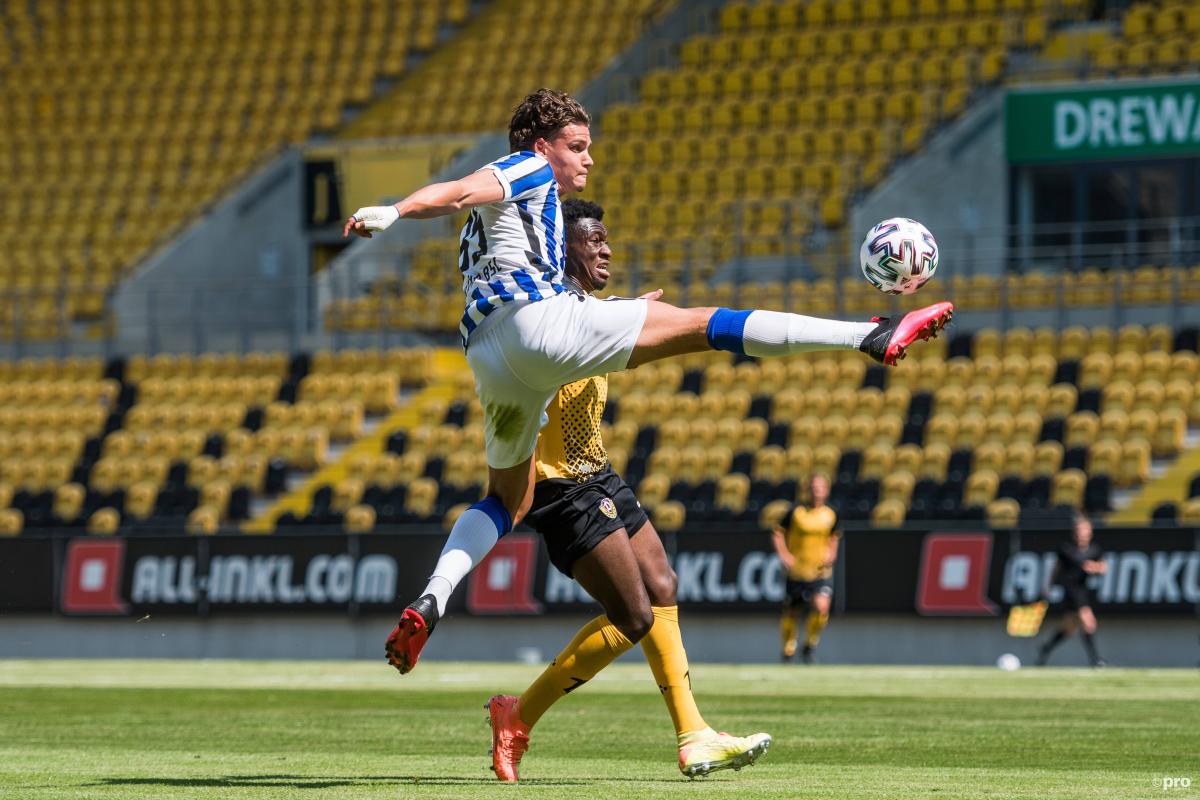 Arsenal are on the verge of completing the signing of 19-year-old defender Omar Rekik after he was pictured with his new team mates at the club's training complex.
The club have yet to confirm the signing of the Hertha Berlin talent, but pictures have since been reported of Rekik in the background of an Arsenal U23 photo on Thursday.
The club have since deleted the photo in question, but it now seems inevitable that Rekik's deal with be confirmed before too long.
Arsenal manager Mikel Arteta has confirmed that the club are close to signing the young defender from the Bundesliga side.
Should the deal be finalised in the coming days as expected, Rekik will become Arsenal's first signing of the January transfer window, with the fee thought to be around £900,000.
The 19-year-old is a central defender, and even though Arteta is reportedly looking for reinforcements in this position, Rekik likely won't feature for the senior side after his arrival. Instead, he will play for the U23s, or, more favourably, return to Hertha on loan for the remainder of the 2020/21 campaign to aid his continued development.
Football London reports that it is Arsenal's desire to send him back on loan, though that part of the deal hasn't been discussed yet.
Arteta didn't give too much away when asked about the signing of Rekik, but hinted that an announcement could be coming soon.
"We will announce it when we possibly can, he is a young talent that we have been following for a while that has a really bright future, but we will give more details when we can," the Arsenal boss said on Thursday.
Rekik was born in the Netherlands, but has opted to play internationally for Tunisia, with him qualifying to play for that nation due to his father's nationality.
He has been on Arsenal's radar for some time, with the North London side attempting to side him in the summer of 2021. That transfer failed to materialise due to the financial impact of the current pandemic, with the club focusing on other areas for improvement in that particular window.
Key to the acquisition of Rekik has been Arsenal academy director Per Mertesacker, who has been able to keep tabs on the progress of the young defender through his contacts in Germany. A fellow centre-back, the former Arsenal captain is reportedly a fan of Rekik and campaigned for the club to push through with the transfer.