Why Man United may be the perfect move for David Alaba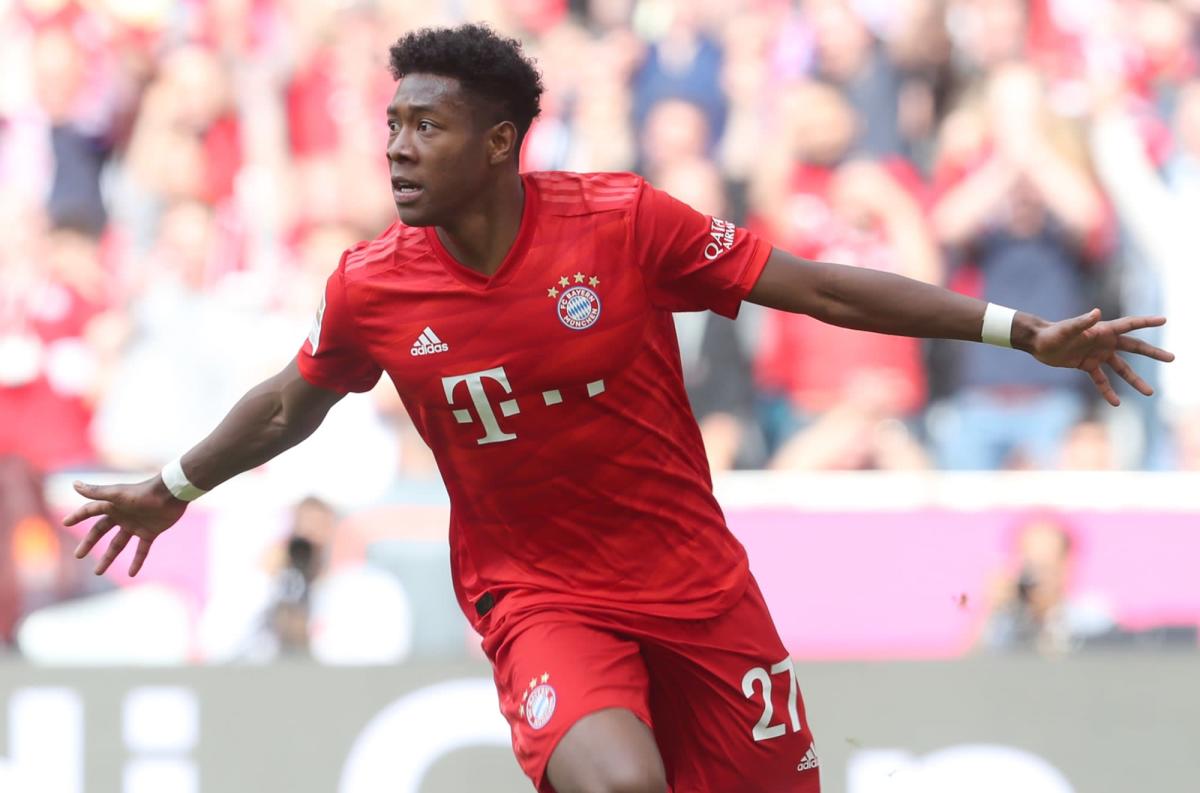 Manchester United have reportedly joined the race for one of Europe's most exciting defensive talents in Bayern Munich left-back David Alaba.
According to AS, the Old Trafford club are planning on making an offer to the Austrian international next month when his current contract with the Bundesliga club enters its final six months.
It now seems increasingly likely that Alaba will make a move away from Munich in the summer, but it remains to be seen which European super club can entice him to their corner of the continent.
Are Man United well placed to match offers from elsewhere in Europe and would a move to Old Trafford be a good move for Alaba?
READ MORE:
Alaba would be an upgrade at left-back
Perhaps the most appealing aspect of a move to Man United would be that the left-back position is more or less wide open for a player of Alaba's quality to make his own with relative ease.
Although Man United have spent a fortune on left-backs in this current team – Alex Telles and Luke Shaw were signed for just under £50 million – Ole Gunnar Solskjaer could undoubtedly use an upgrade in the position.
At the moment it seems as though Shaw is the Norwegian manager's first-choice pick when fit, while Telles fills in when needed, but neither offer the kind of attacking intent and defensive solidity that Alaba has shown at the very highest level for Bayern.
A world class utility player 
There's no doubt that Alaba would have no interest in joining a new club just to find himself playing second fiddle or back up to higher paid players, but it's also worth pointing out that the player has no problem playing in other positions.
Under Hansi Flick this season Alaba has proved himself as a perfectly capable central defender. And while United currently have no less than six traditional central defenders at the club, it isn't impossible to foresee the Old Trafford side offloading at least three next summer in Phil Jones, Eric Bailly and Marcos Rojo. And having Alaba in the squad may minimise the need to sign alternative back-ups.
Alaba is also a solid box-to-box midfielder too. As he's done for a number of years in the Austrian national team and at times for Bayern, the 28-year old often seems to prefer being more involved in the game from a midfield position. Which is also another part of the pitch that United could undoubtedly use more, top-class cover in.
Man Utd could afford Alaba's wages
So now that we know why Alaba would be good for United, we should perhaps explain why United may be good for Alaba. And the honest answer to that question is one that often explains why a lot of players end up at Old Trafford: money.
Negotiations over a new contract at Bayern for Alaba seem to have hit a stumbling block because the defender was reportedly demanding to be paid as much as the club's top earner, Robert Lewandowski, which works out at around £11 million per year.
While that may be an issue for Bayern – and potentially cash-strapped competitors like Barcelona or Real Madrid – it's a salary that wouldn't look out of place at United, with Harry Maguire already earning close to that figure.
Having conquered every conceivable challenge with Bayern, Alaba may simply be looking for an ambitious club that can match the wages he feels he deserves. And that's perhaps where United may be able to outbid their rivals and beat them to Alaba's signature.