Minguella hints at agreement in place for Barcelona to sign Haaland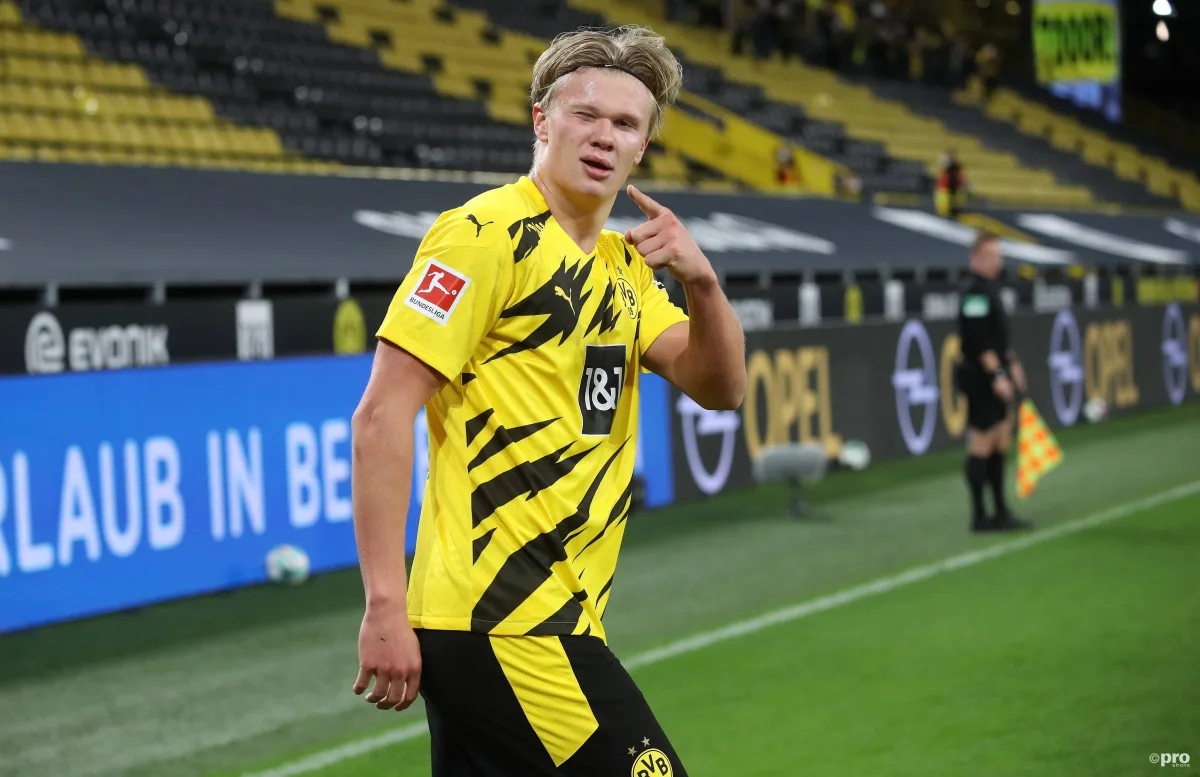 Barcelona already have an agreement in place to sign Borussia Dortmund striker Erling Haaland, according to agent Josep Maria Minguella.
Minguella, who will become Barcelona's next vice president if Emili Rousaud wins the club's presidential election in January, was partly responsible for bringing Diego Maradona and Lionel Messi to the Spanish giants.
And now, according to the agent, there are already deals in place with Haaland's agent, Mino Raiola, to bring the Norwegian talent from the Bundesliga to Barcelona.
READ MORE:
"We know the conditions [to sign Haaland]," Minguella told the Spanish media on Wednesday.
"I have spoken with [his agent Mino] Raiola personally and if Rousaud wins I will phone him the next day and accept them — if the sporting director signs it off."
Reports over the course of 2020 have suggested that a minimum-fee release clause has been placed in Haaland's contract, which would suggest that Barcelona would only have to match that figure.
However, Dortmund's hierarchy have also dismissed such reports on a number of occasions. Which would then mean that the Bundesliga club could name their own price for Haaland and force Barcelona to match it.
With a contract that is set to run until 2024, it seems unlikely that Dortmund would feel a great urge to sell the striker unless Barca could overwhelm them with a superb offer.
Another option could then be Kylian Mbappe, who Minguella was also quick to mention as a transfer target for the Catalan side if he became vice president.
However, in this instance, the agent wasn't so quick to suggest a deal was already in place.
"It is a little more complicated because his contract ends the next year [2020]," said Minguella.
"But we are on top of the issue and movements have already been made. We are there.
"Mbappe's name was always going to come up. His name was on the table when Neymar left but the sporting director decided [Ousmane] Dembele was more necessary."