Do Borussia Dortmund need to replace Lucien Favre to catch Bayern Munich?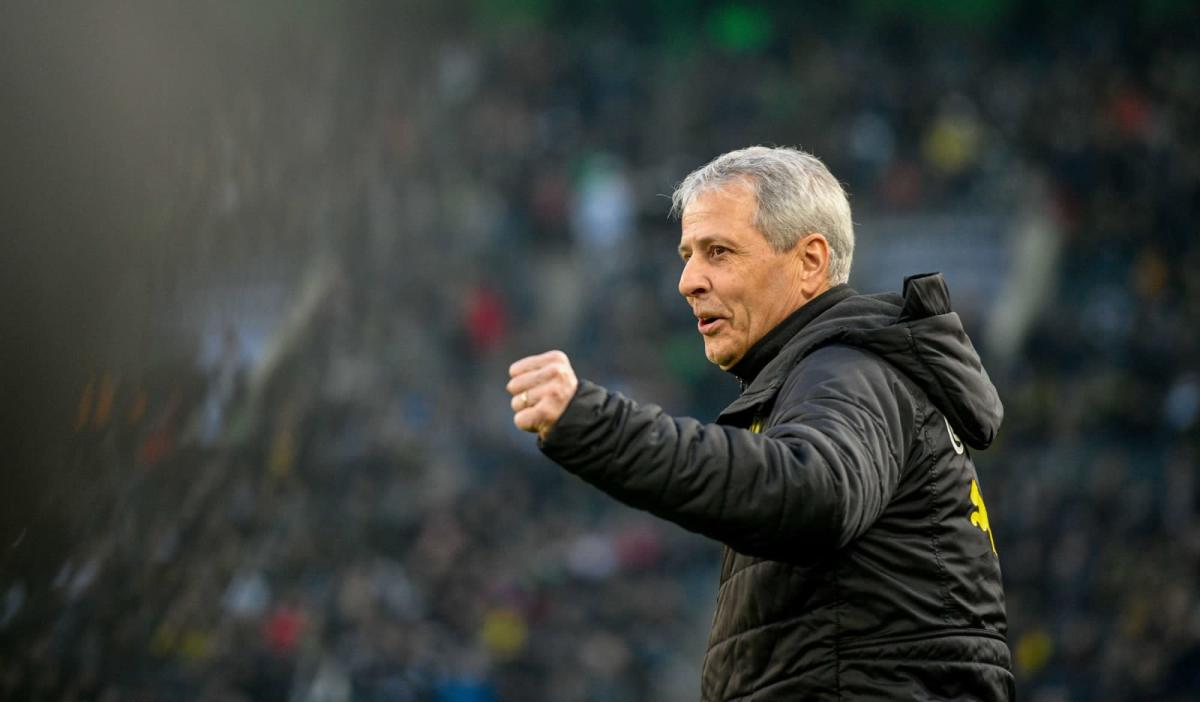 There was a sense of predictability to Borussia Dortmund's 2-1 defeat to FC Koln in the Bundesliga on Saturday.
Despite the fact that Dortmund's guests had failed to win any of their previous eight league matches going into the game, Ellyes Skhiri's brace was met with anger from some fans and a shrug of the shoulder by others.
Although the Bundesliga title race is only nine games old, Dortmund had already picked up three defeats. And while one of those was a hard-fought contest with Bayern Munich, the other two were perfectly winnable ties against Augsburg and now Koln.
READ MORE:
German newspaper SportBild highlighted the mood among Dortmund fans, when an editorial on Monday morning suggested that the difference between the club from the Westfalenstadion and their Bavarian rivals was that "against the smaller clubs, Munich regularly turns into a monster, while BVB turns into a mole."
| | | |
| --- | --- | --- |
| Manager | Points per league game | Points per European game |
| Thomas Tuchel | 2.09 | 2 |
| Peter Bosz | 1.47 | 0.33 |
| Peter Stoger | 1.74 | 1.25 |
| Lucien Favre | 2.12 | 1.75 |
The paper didn't stop there. "The [Dortmund] bosses finally have to ask themselves specifically whether Lucien Favre and captain [Marco] Reus are really the right leaders in terms of mentality to win the title." Dortmund, it seems, are back to square one and may need a new manager in the not-too-distant future.
The post-Klopp era
The question of Favre's performance as Dortmund manager can only be accurately answered within the context of the club's standing after Jurgen Klopp departed. Since then Thomas Tuchel, Peter Bosz, Peter Stoger and now Favre have tried to emulate Klopp's time at the club to varying degrees of success.
When it comes to which of the four managers performed best in the Bundesliga for Dortmund, Favre does actually seem to be ahead of his rivals here. Under the current manager, Dortmund have averaged 2.12 points per league game. Which is a considerable increase from what they were averaging under Bosz (1.47), Stoger (1.74) and even Tuchel (2.09).
However, where Favre does seem to be performing below-par as Dortmund manager is in Europe. Under Tuchel the club averaged 2 points per continental game and reached the quarter-finals of the Europa League and then Champions League in successive seasons. Favre, to date, has struggled to get Dortmund beyond the last 16 of the Champions League.
There are, perhaps, mitigating circumstances to consider here: in both occasions Favre's side were knocked out by eventual finalists in Tottenham Hotspur and then PSG. Dortmund currently top their group and perhaps a kinder draw could then allow Favre to reach the same heights as Tuchel did four seasons ago, once they presumably get through to the next stage.
The Favre rebuild
However, the pressure Favre undoubtedly feels at Dortmund isn't just because of comparisons to his predecessors. It's also down to the fact that the club have made a very real effort to rebuild the squad to his liking and with a significant amount of money that simply wasn't afforded to the previous three managers.
For example, in Tuchel's two seasons at the club Dortmund made a profit in the transfer market of around £11 million. And in the disastrous 2017/18 season in which Bosz and Stoger tried to make sense of the madness the club had spent around £98 million buying players, but not before selling £240 million worth of talent first.
Sure, Dortmund made a tidy profit of around £21 million after the sale of Christian Pulisic in Favre's first season but they have since ran a transfer loss of £25 million and then £38 million in the following two seasons. That may not seem like a lot in the grand scheme of European football, but it amounts to about £170 million worth of players arriving in just two seasons to help Favre bridge the gap with Bayern.
And it is here that we come to the issue at hand. With experienced players like Mats Hummels, Marco Reus and Emre Can, genuine talents like Jadon Sancho and Erling Haaland and emerging stars like Giovanni Reyna and Jude Bellingham, it's easy to see why many believe Dortmund have assembled their best squad in years. Perhaps, even, their best since Klopp's Champions League finalists.
Yet, so far, the wrestling matches with their Bavarian rivals have tended to go one way. Despite beating Bayern in the 2019/20 Supercup, Favre's Dortmund side haven't managed to get the best of the Munich side in the Bundesliga since November 2018. And in the last four 'Der Klassiker' clashes between the two, Bayern have scored no less than 11 goals. 
It's these high-profile defeats against Bayern which ultimately then make the occasional slip up to a mid-table team seem so damning and conclusive. During Klopp's back-to-back Bundesliga titles, Dortmund beat Bayern four times. Dortmund would have still won both titles without the additional six points in each league campaign, but it clearly had an impact on the power dynamics of both teams at the time. Bayern unquestionably feared Dortmund then.
If Favre hopes to achieve his goals at Dortmund before the club begin looking for alternatives he'll have to match Klopp's previous achievments and show the Bundesliga that Hansi Flick's Bayern side really are there for the taking. And until he does fans will continue to question whether he's the right man for the job.