Thuram comments on future amid Man City links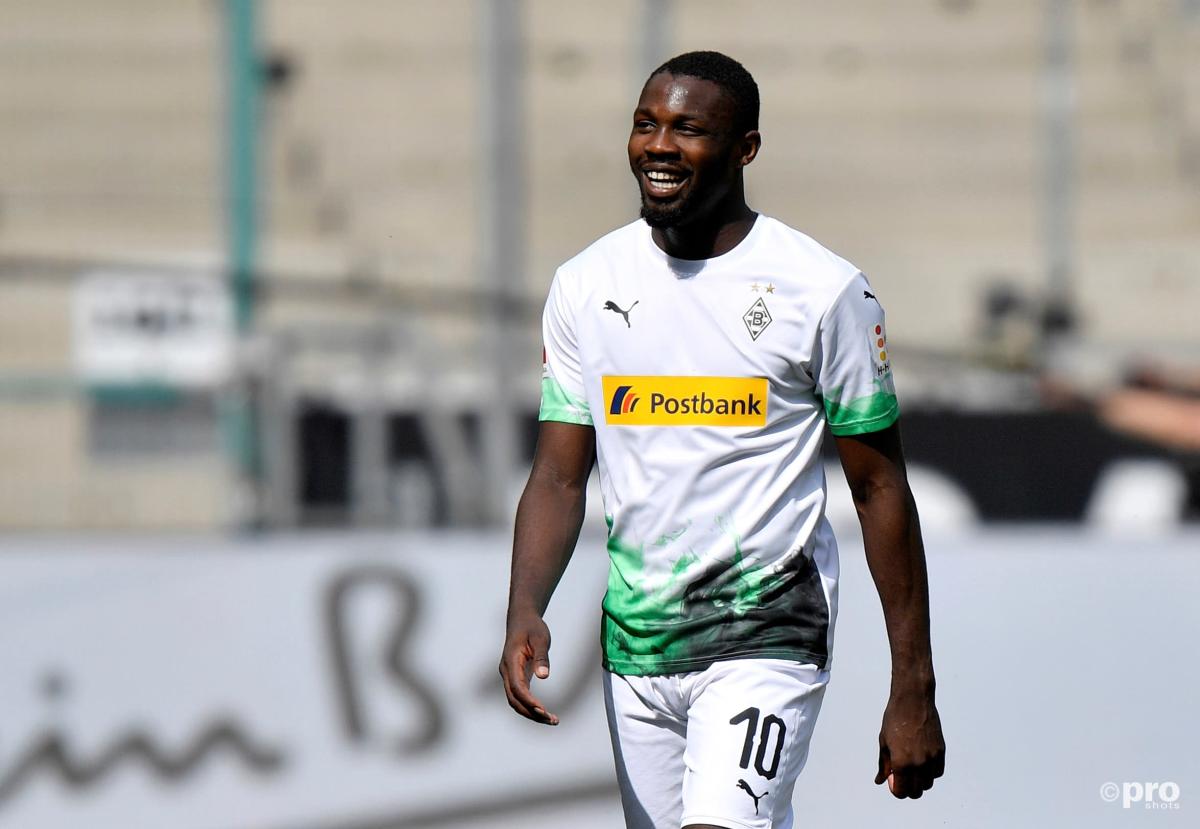 Marcus Thuram insists he is happy at Gladbach for the moment and owes the club for helping to develop as a player.
The Frenchman's performances in the Bundesliga and Champions League so far this season have been impressive, and also earned him a call up for the senior France side for the first time.
In nine starts across all competition in 2020/21, he has scored four goals and recorded three assists.
His excellent form is a continuation from the 2019/20 campaign which saw him score 14 and assist eight as he helped Gladbach qualify for the Champions League.
Thuram snapshot:
Thuram's development has led to interest in him being generated among the elite clubs in Europe, with Man City reportedly leading the race for his signature.
However, the recently took time to outline some of his plans for the immediate future, and it would appear they still involve current club Gladbach.
"I am currently fully, 100 per cent, concentrating on Borussia and I am very happy to be here. I have also not spoken to any other club," he told Kicker.
"Borussia has enabled me to take many career steps, I play the Champions League and have made the leap into the national team.
"In Gladbach, I not only grew as a player, but also as a person, and have developed further.
"Borussia was the best choice for my career. "
Gladbach have impressed in the Champions League so far this season as the are currently unbeaten, topping Group B against Real Madrid, Inter, and Shakhtar.
Their impressive performances in Europe may have come as a surprise to some, but not to Thuram.
"Our appearance [at the top of the group] is not a surprise to me. I see the quality in training every day," he insisted.
"We go into the games with the right attitude and a lot of energy, every time. That then leads to such performances."
In the Bundesliga, Gladbach are currently down in seventh.