German FA to assess national team performance under Jogi Low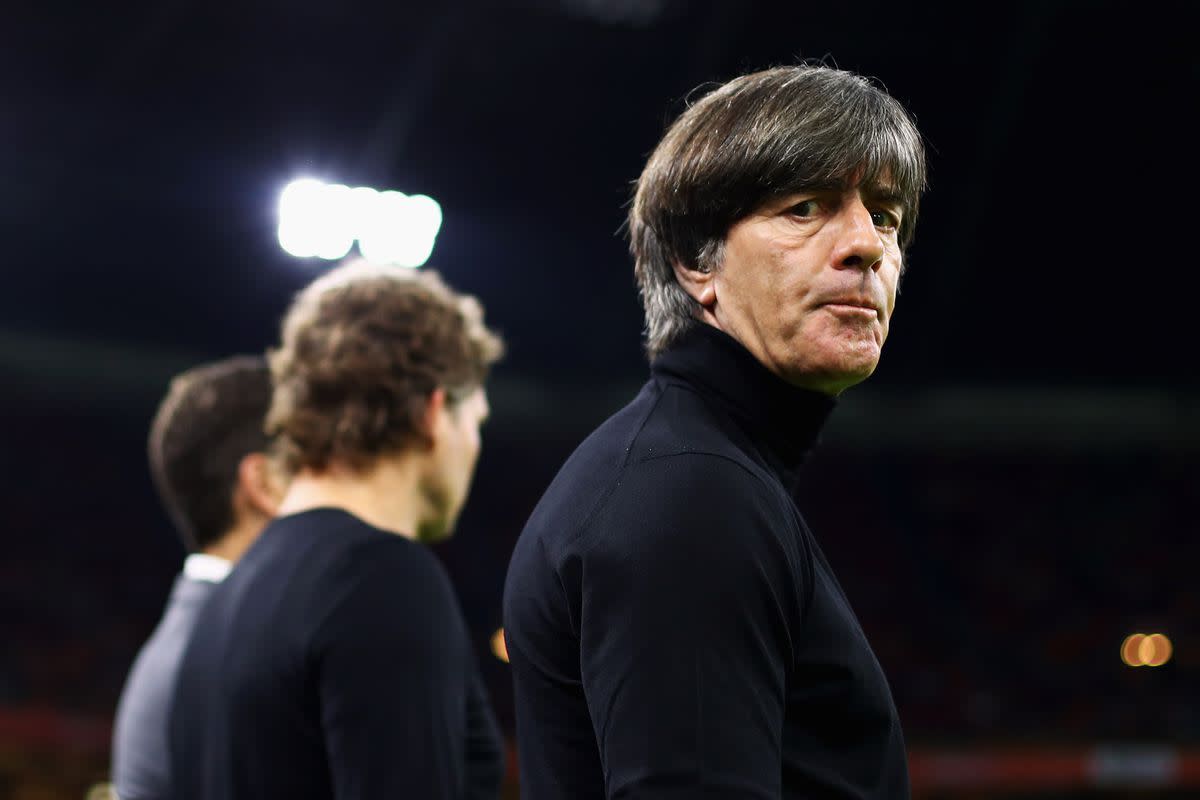 The DFB have confirmed that they will hold a presidential board meeting on 4 December to assess the German national teams performances and direction under Jogi Low.
Germany recently suffered a humiliating 6-0 defeat to Spain in their concluding Nations League tie, which proved to be the nation's heaviest defeat since they lost to Austria in a friendly in 1931 by the same scoreline.
The humbling result also follows a growing list of unconvincing results under Low, including draws against Switzerland and Spain in their Nations League group as well as the nation's inability to qualify from their group at the 2018 World Cup.
Although German FA president Fritz Keller and team director Oliver Bierhof offered support to Low following the defeat to Spain, they will now meet next month to review how well the national team are doing ahead of Euro 2020.
READ MORE:
In a statement on the federation's website, they said: "The DFB Presidential Board has unanimously agreed on a timetable to gather information, evaluate it and advise on next steps. This also gives the national head coach enough time and emotional distance to fundamentally review the national side's current situation. 
"In sporting terms, to analyse the causes of the heavy defeat in Sevilla, but also personally, to come to terms with the great disappointment. That's part of the process. When the Presidential Board meets on 4th December, Oliver Bierhoff, national teams and academy director, will provide an overview and assessment of the current situation regarding the national side.
"That will include lessons learned from the loss against Spain, as well as the side's overall development in the last two years. The DFB will provide more information at that time about the results of the discussions and next steps."
Although there is no suggestion of Low being replaced or asked to step down as German national team manager, reports have suggested that there are already front runners for the job.
The Athletic recently reported that former RB Leipzig head coach Ralf Ragnick could be first in line for the job, while Jurgen Klopp confirmed an interest in the job before stating that it would be a position that he would prefer to consider later in his managerial career.
"Maybe in the future but now, no, because I have no time," said the Liverpool manager. "I also have a job – a pretty intense job by the way. I am not sure if anybody has asked me but if they don't know I have a job here at Liverpool – even if the weather is bad again!"