Are Alaba and Boateng set to leave Bayern this season?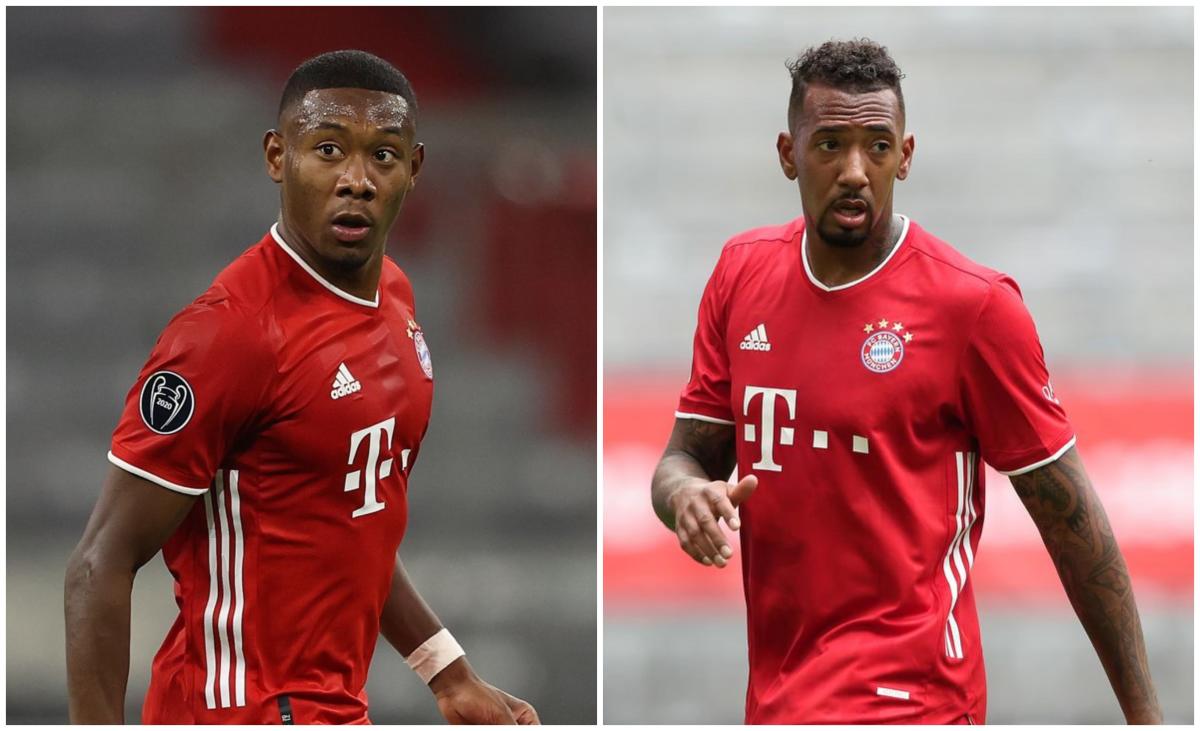 Despite sitting top of the German Bundesliga with six wins from their opening eight games and four wins from four in their quest to reclaim their Champions League title, Bayern Munich head into the January transfer window with a degree of trepidation. 
Jerome Boateng and David Alaba, two of the club's star defenders, are now within the final year of their contracts and will be perfectly within their rights to begin discussing potential deals with other clubs after the turn of the year.
Despite being at very different stages of their career, Bayern initially tried to take hard-line stances with both players over the prospect of them staying at the club beyond this season. Yet that now seems to be changing very quickly. 
Will Alaba and Boateng sign new deals and remain Bayern players after next summer or are they destined to depart the Bavarian club for offers elsewhere?
READ MORE:
Boateng's future at Bayern
As if out of the blue, reports began to surface in the German media in early November which suggested that Bayern had decided to let Boateng's contract expire and allow him to leave the club next summer.
Boateng responded to such reports with an understandable degree of surprise, stating that "Nobody approached me, nobody spoke to me, I didn't know anything about it," before later suggesting that he was in fact open to new challenges somewhere like Paris or London.
Such news clearly startled Bayern manager Hansi Flick, who has relied quite heavily on the former German international at the heart of his own defence this season. "I haven't heard with any clarity that there are not plans with Jerome," confirmed Flick after his side's 1-1 draw with Werder Bremen in the Bundesliga.
Indeed, it's this contrast between reports from within the Bayern hierarchy and Flick's own appreciation of Boateng which seems to be changing the club's decision on the defender's future. In a recent column for SportBild, German sports journalist Christian Falk confirmed the internal conflict between the two parties. 
"In the Bayern management, the disgruntlement of Hansi Flick has been registered," noted Falk. "Who sees his work endangered by the interference of squad planning. The leadership is trying to calm the matter down in public."
As such, sporting director Hasan Salihamidzic tried to pour some cold water over the matter when he not only acknowledged Boateng's expiring contract but confirmed that the club would meet with the player to sort something out. "We all know that Jerome has an ongoing contract until June 30, 2021," said Salihamidzic. "We will meet with him and his management at a reasonable time and make a fair decision for everyone."
So, with rumours of interest from the likes of Arsenal and Tottenham, where can we expect to see Boateng playing his football next season? While it may have seemed clear that the German defender was leaving Bayern just a few weeks ago, it now seems as though the Bavarian club have had a change of heart and seem intent on keeping Boateng at the club with a new contract extension imminent.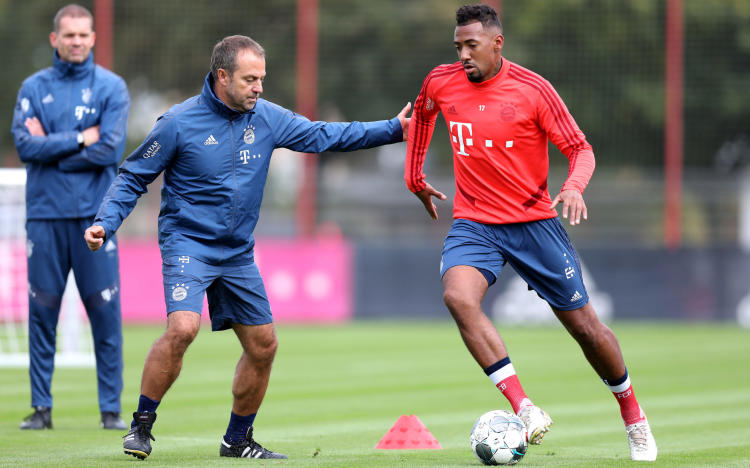 Is Alaba destined to leave Bayern?
When it comes to Alaba's future at Bayern, things are a little trickier to predict. This transfer saga began with a bang, when an initial outburst from club president Herbert Hainer suggested that the player's representative had rejected Bayern's latest offer and had therefore pulled all offers from the table.
This led to the usual back catalogue of former-players-turned-pundits speculating and judging the young player over his apparent lack of interest in staying at Bayern. Uli Hoeness described Alaba's agent as a "greedy piranha", while Lothar Matthaus balked at the idea of the player turning down a reported salary of €11m plus €6m in bonuses by stating it was "hardly child benefits". 
Yet, like the Boateng situation, the bad-cop routine quickly made way for a kinder and gentler approach from Bayern's hierarchy. Just one week after Hainer had confirmed the club had pulled the club's contract offer, chairman Karl-Heinz Rummenigge was sent out on the charm offensive.
"It is important that you put the quality of the player and also of the people in the right light," noted Rummenige on Sky Germany. "If David wants to stay at FC Bayern, which I am not completely ruling out, the door is still ajar."
However, Alaba is in a very different situation from Boateng. Unlike his German counterpart, the Austrian is by no means nearing the end of his career and may have genuine interests in testing himself in England, Spain, Italy or France. And, while Boateng will most likely welcome the offer to extend his stay in Munich, Alaba will clearly need some convincing. 
A telling sign of these contrasting situations among both players can perhaps be seen in the way Flick has approached either topic. As previously mentioned, Flick was quick to step in and change Bayern's stance on Boateng but when asked about Alaba the head coach has been far less patient and understanding. 
"David should take responsibility and decide for himself what is important to him," said Flick at the start of the week. "David is a very fine person and a brilliant football player. He is very popular with the team and holds them together."
Indeed, it's that tone and approach which perhaps suggests a notable difference in the outcome of these two players. And while Boateng may opt to stay at Bayern despite interest from afar, reports of intrigue from the likes of Manchester City, Real Madrid, Juventus or Chelsea could prove enough to turn Alaba's head in January.