Real Madrid set to appear in 'deeply concerning' Barcelona scandal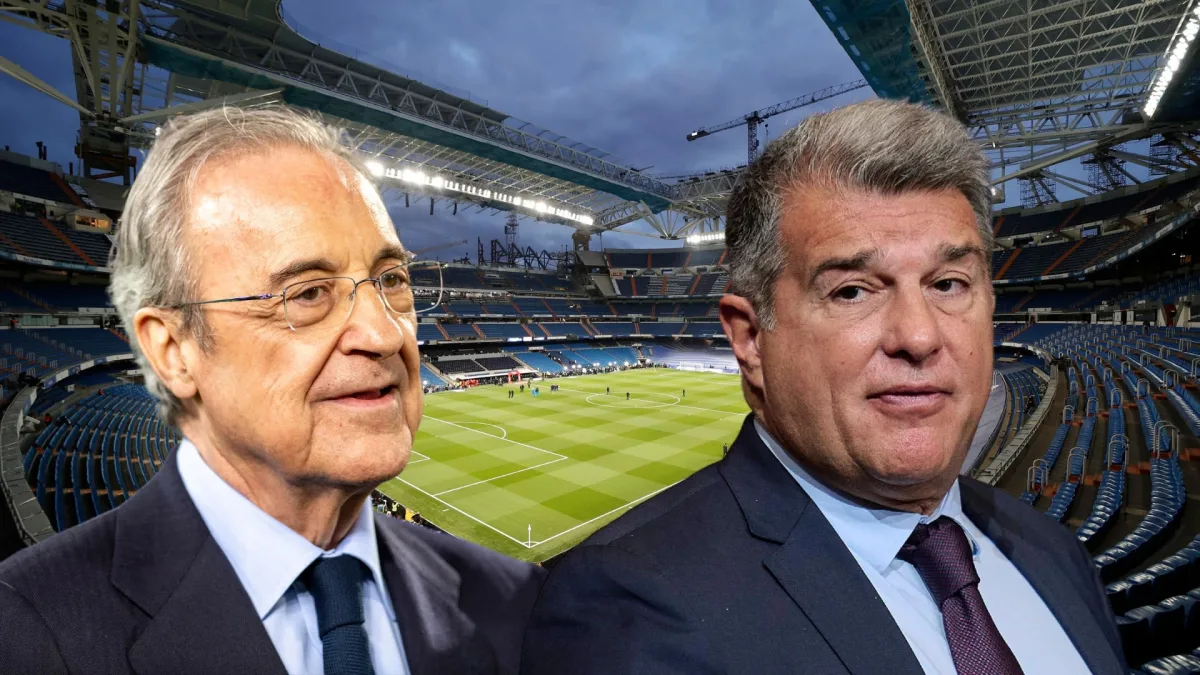 Real Madrid have released a statement indicating that they will appear in proceedings in the case against Barcelona and their 'deeply concerning' refereeing scandal.
Barca are alleged to have paid millions to the former vice-president of Spain's refereeing committee, Jose Maria Enriquez Negreira, in accusations of match-fixing and corruption.
The Catalan side reportedly paid €8 million to Negreira's company between 2001 and 2018 and he has also been charged by Spanish officials, as well as Barca and two of their former presidents.
STATEMENT: Real's initial response to allegations
Real held an emergency meeting to discuss the charges and the club have since confirmed that they will 'defend legitimate interests' in the procedure as soon as they are allowed to by the judge.
A statement read: "The Board of Directors of Real Madrid CF, at its meeting held today, learned of the serious accusations made by the Barcelona Prosecutor's Office against FC Barcelona, two of its presidents, Josep María Bartomeu and Sandro Rosell, and the former directors Albert Soler and Óscar Grau, on the basis of potential crimes, among others, of corruption in the sports field, within the framework of the relations established by said club with the former vice president of the Technical Committee of Referees, José María Enríquez Negreira.
"Real Madrid expresses its deep concern about the seriousness of the facts and reiterates its full confidence in the action of justice and has agreed that, in defense of its legitimate interests, it will appear in the procedure as soon as the judge opens it to the parties harmed."
What are Barca accused of doing?
Barcelona have denied any wrongdoing, claiming the payments to Negreira were for 'technical consulting related to professional refereeing' and describing it as 'a common practice among professional clubs' in a statement last month.
CHARGED: Barcelona accused of corruption
The club are expected to cooperate in proceedings, with prosecutors claiming that a verbal agreement with Negreira led to Barca being favoured in games they played as well as other results in La Liga.
In particular, the complaint focuses on €2.9m paid between 2014 and 2018 to Negreira by ex-Barca presidents Rosell and Bartomeu and Real have decided to support the notion.