Five big clubs Onana could join on a Bosman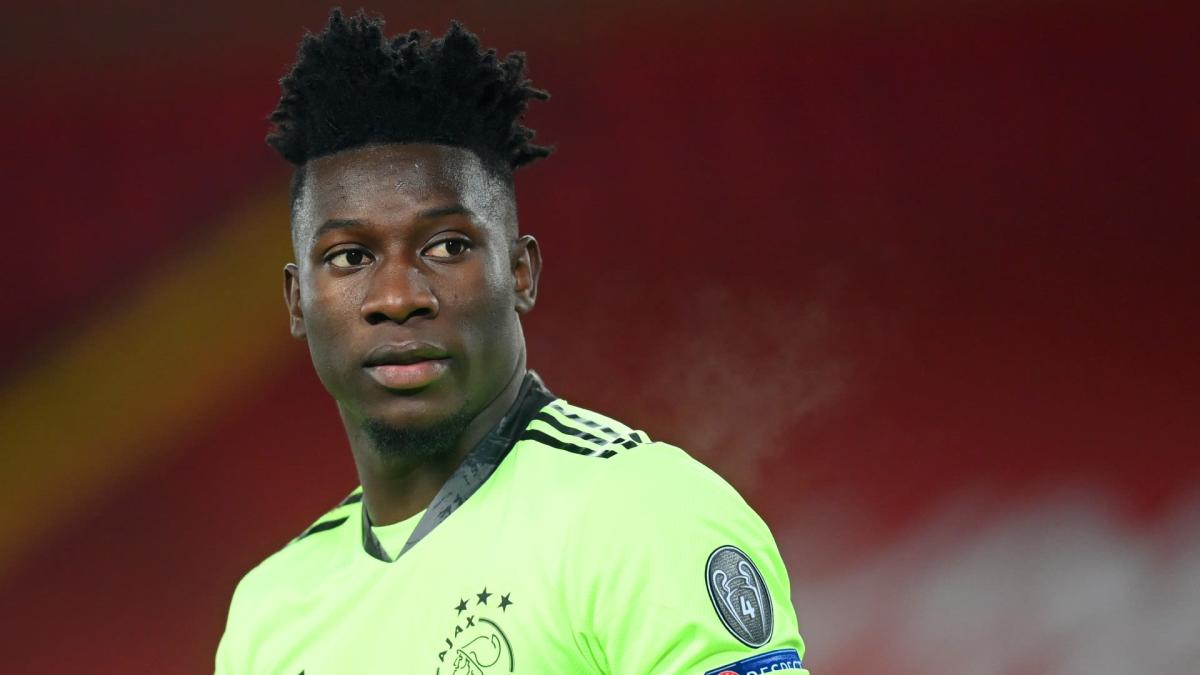 Ajax goalkeeper Andre Onana is set to leave the club as a free agent next summer.
The club's sporting director Marc Overmars confirmed the news this weekend, stating: "Andre Onana has rejected our contract extension offers and has chosen to leave as a free agent. We tried to sell him to Lyon but he turned that down."
Onana has not played competitively since January after being banned for 12 months – later reduced to nine – after taking the banned drug furosemide.
However, this has not prevented a number of big clubs pursuing him.
Here are five possible destinations for Onana in the summer of 2021.
Inter
Italian champions Inter are considered the favourites to sign the 25-year-old and, according to a number of Italian sources, they already have a basic agreement with the goalkeeper.
Onana is said to be close to agreeing a four-year deal with the Nerazzurri.
WHO ARE THE MOST VALUABLE GOALKEEPERS IN THE WORLD?
Inter are searching for a new number one goalkeeper as Samir Handanovic is entering the final year of his contract.
The Slovenian is now 37 years of age and has been declining in the last couple of seasons.
Arsenal
Onana was on Arsenal's shortlist this past summer and they strongly considered making an official offer to the Cameroonian.
However, in the end, the Gunners brought in young English goalkeeper Aaron Ramsdale from Sheffield United in a deal that will eventually be worth £30 million.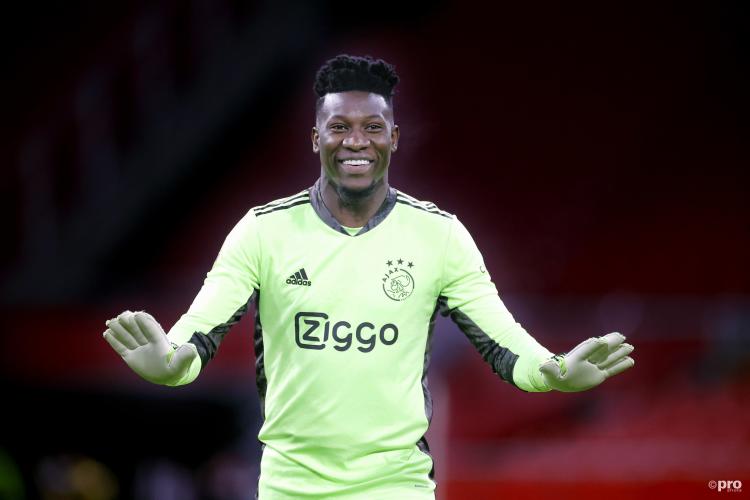 Ramsdale is currently the number two at the club behind Bernd Leno, but the German is likely to leave next summer when his contract expires.
That will open up a void, meaning Arsenal will considering returning for Onana – the 25-year-old within the club's transfer age range.
Lyon
Onana was close to signing for Lyon this past summer, as Overmars himself confirmed.
Ajax and Lyon agreed on a fee, and negotiations had gone on for almost a month when Onana appeared to give to go-ahead to complete the transfer.
However, the Ajax star eventually pulled out in the knowledge he can make a bigger signing-on fee next year.
Lyon could return for Onana next year, given they didn't sign another goalkeeper instead.
Barcelona
According to De Telegraaf, Barcelona enquired about Onana in the closing days of the past summer transfer market.
It has been well-publicised that Barca are in a financial crisis and are favouring free transfer signings at the moment.
🚨 - On the last day of the transfer window, Villareal & Barcelona have inquired about André Onana. A possible deal does look difficult, at least as of now. [via @MikeVerweij] pic.twitter.com/50akXauTEf

— 𝐀𝐅𝐂 𝐀𝐉𝐀𝐗 💎 (@TheEuropeanLad) August 31, 2021
With Memphis Depay, Sergio Aguero and Eric Garcia all arriving on a Bosman this year, could Onana be the next to arrive?
He wouldn't be the first Ajax star to move to Camp Nou, where he would rejoin former teammate Frenkie de Jong.
Man Utd
David de Gea is now in his eleventh season as a Man Utd player and it is fair to say that his form of recent years does not compare with the world-class performances when he first joined the club.
At the age of 30 and with his contract expiring in 2023, next summer may be the last chance Man Utd have of receiving some kind of decent fee for the Spaniard.
His astronomical wages may prove problematic when it comes to moving him on but, regardless, Onana represents an excellent option to be De Gea's long-term successor.