Top or flop? How Ronaldo has performed in every debut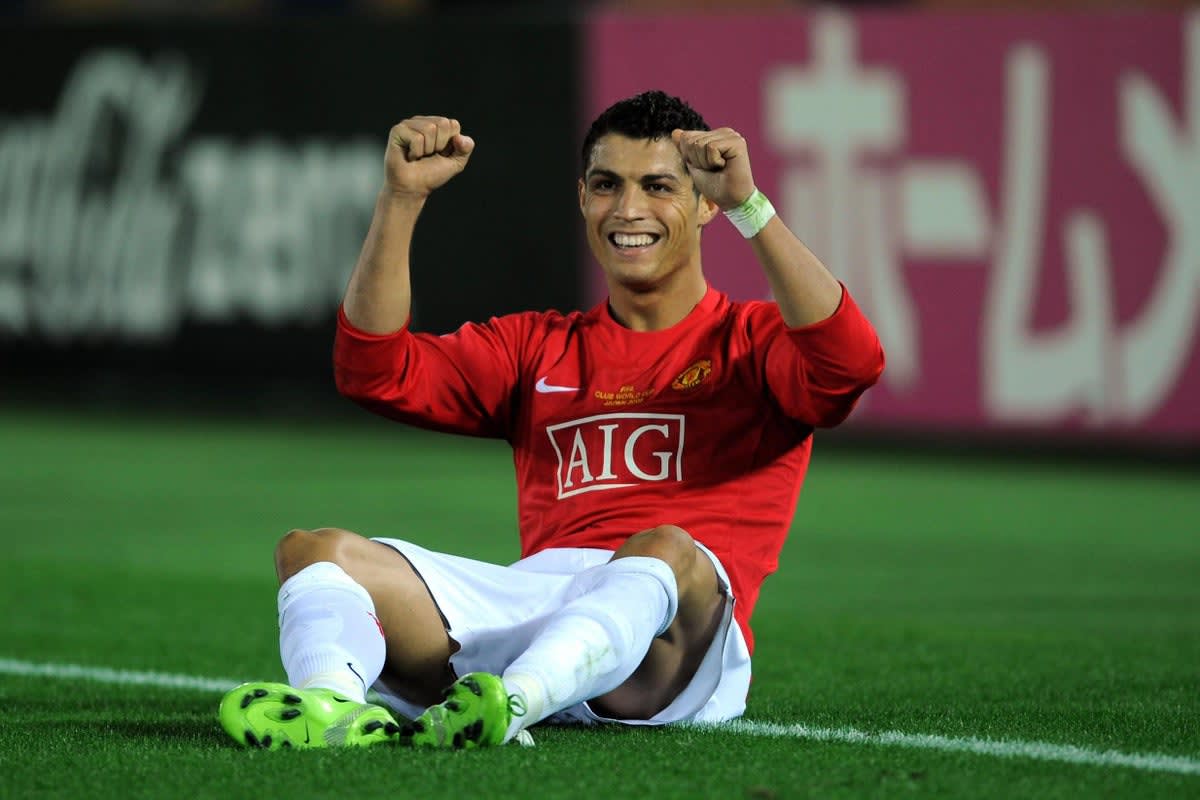 Cristiano Ronaldo made his second debut for Manchester United on Saturday, when the side played Newcastle United at Old Trafford.
Upon his return to the Premier League, the Portugal international undoubtedly felt the gaze of the world's attention in what was surely one of the most anticipated appearances in the history of the English top-flight.
Although the event wasn't broadcast on UK TV, it was shared around the world and on social media, where fans and critics alike were surprised to see just how well Ronaldo slotted back into life at Man Utd.
But how did it compare to Ronaldo's other debuts throughout his long and successful career?
Ronaldo's Sporting debut
Ronaldo made his professional debut as a footballer as a 17-year-old on September 29, 2002.
He came on as a substitute in the Primeira Liga match against Braga and failed to find the net in a 4-2 defeat.
Ronaldo's first Man Utd debut
On this day in 2003, @Cristiano enjoyed an impressive #mufc debut v Bolton...https://t.co/giezrNTP4N

— Manchester United (@ManUtd) August 16, 2015
Ronaldo's Manchester United debut just under a year later on August 16, 2003 went a lot better.
Again, Ronaldo was named as a substitute against Bolton Wanderers at Old Trafford. He didn't score or assist but he delighted supporters with a series of extravagant stepovers and skills down the left wing as Man Utd ran out 4-0 winners.
Ronaldo's Real Madrid debut
🇵🇹🐐 #OnThisDay in 2009: @Cristiano Ronaldo made his Real Madrid debut and found the net via a penalty against Deportivo La Coruna...#CR7 | #HalaMadrid pic.twitter.com/AJE0kPmJmR

— The Sportsman (@TheSportsman) August 29, 2021
Ronaldo's Real Madrid debut came on August 29, 2009 and this time he did find the back of the net.
The Portuguese attacker started the match and dispatched a penalty on 35 minutes to put Madrid 2-1 up against Deportivo at the Santiago Bernabeu. Madrid ended up winning the match 3-2.
Ronaldo's Juventus debut
Ronaldo was involved in another five-goal thriller on his Juventus debut on August 18, 2018.
Federico Bernardeschi won the match for the Bianconeri with an injury-time goal to clinch another 3-2 victory. Ronaldo failed to score or assist but did have a good performance and weas praised by the media.
Ronaldo's Portugal debut
Ronaldo made his international debut for Portugal at the age of 18 on August 20, 2003 against Kazakhstan.
Portugal won the friendly match 1-0, thanks to a goal from Simao. Ronaldo came on at half time as a substitute, replacing Luis Figo.
Ronaldo's second Man Utd debut
Ronaldo's second debut for the Old Trafford club couldn't have gone any better, as he played a pivotal role in Man Utd's 4-1 victory over Newcastle United.
Not only did Ronaldo bag the opening goal of the game with a shot-range rebound in the dying moments of the first half, but he also grabbed the all-important second goal after the guests had equalised in the second half.
In front of a full stadium, Ronaldo was greeted with applause and old chants from the Man Utd fans in a game that would surely fill him and the club with a huge amount of confidence.