Real Madrid kit launch all but confirms Sergio Ramos' summer exit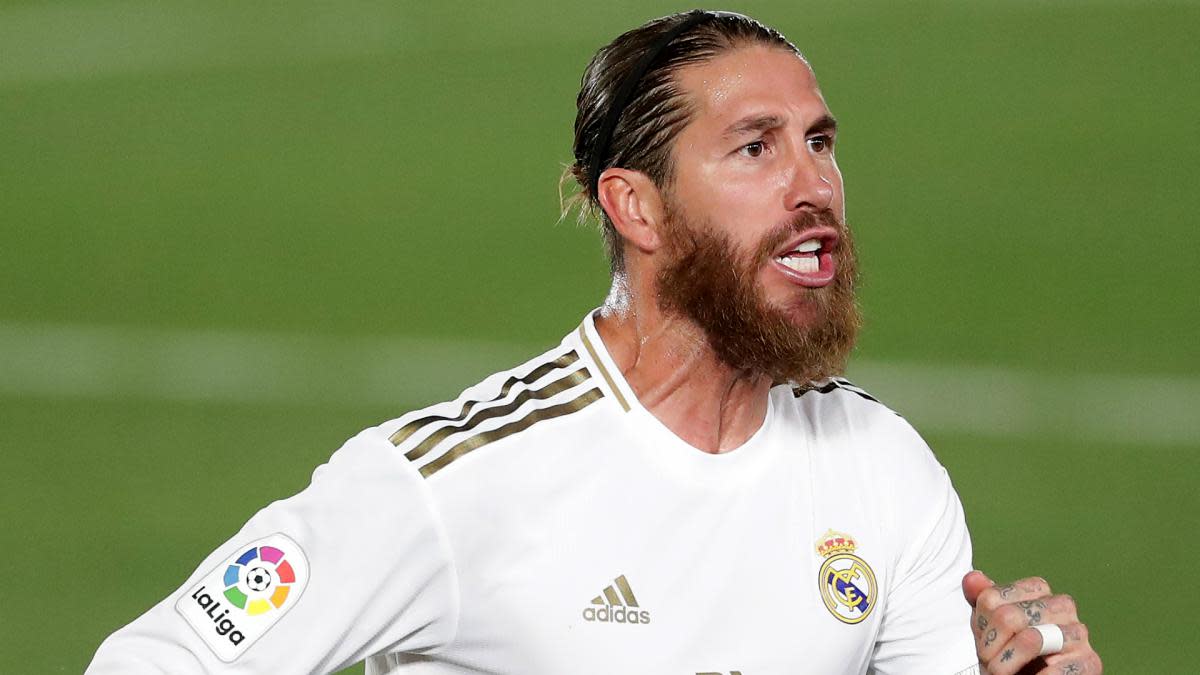 Real Madrid unveiled their new kit for the 2021/22 season on Tuesday with club captain Sergio Ramos conspicuously absent.
At the launch, Karim Benzema, Ferland Mendy, Marco Asensio and Marcelo were the players put front and centre as Madrid showed off their new white, blue and orange kit.
READ MORE: 'It's best for the team' – Is Sergio Ramos' career at the top over after Spain snub?
The lack of Ramos in attendance led to the rumour mill going into overdrive about his future, or lack of it, at Santiago Bernabeu.
Negotiations with World Cup winner have been ongoing for almost a year, and while a deal is yet to have been agreed, it's likely that if the club gives their club captain whatever demands he has set, the Spaniard may well stay.
He wants a two-year deal to remain with Real Madrid, with the club only willing to offer a one-year deal.
The kit launch is perhaps the biggest sign yet, though, that president Florentino Perez is prepared to let the iconic defender go at the age of 34 to bring in some young blood.
Where could Ramos go?
Even at this time last season, Ramos would not have been short in suitors if he decided to leave the Spanish capital.
As the season progressed and it seemed like he could leave at the expiration of his current deal, clubs like Manchester United, Liverpool and Paris Saint-Germain started to hear their names linked with a potential free transfer.
But, Ramos has undoubtedly regressed in the second half of the season, having missed a large portion of it due to injury.
Though he remains a leader of men and, of course, a fantastic defender, his career at the truly elite level appears to be over, as highlighted by his omission from the Spain squad for the upcoming European Championships.
He reportedly earns in excess of £300,000 per week at Real Madrid so his wages demands could certainly prove a stumbling block for any potential suitors.
He could still, of course, stay at Real Madrid, but he will likely have to lower his demands to a one-year deal.