Who are the highest-paid athletes in the world? Conor McGregor tops rich list ahead of Messi and Ronaldo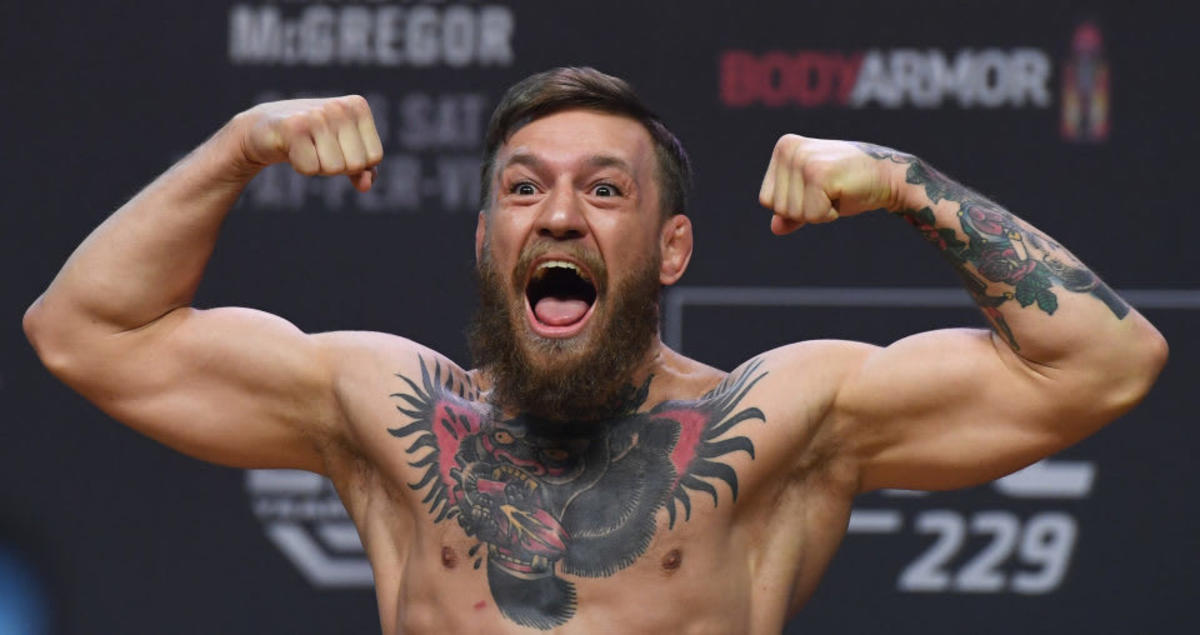 Conor McGregor has been named the highest-paid athlete in the world for 2021 ahead of football superstars Lionel Messi and Cristiano Ronaldo in second and third respectively.
Each year, Forbes details the wealth of athletes based on their salary or prize winnings, endorsements, sponsorships and business dealings outwith their respective sport.
As always, the list features athletes from a variety of sports and again, the list this year is all male.
10. Kevin Durant – Basketball, $75m
The first entry on our top 10 list is a basketball star in the form of Kevin Durant.
Though he continues to star with the Brooklyn Nets to earn a healthy salary of $31m per year, it is his business ventures outside sport that have seen him earn so much.
He is now a successful movie producer and acted as executive producer on Two Distant Strangers, which won the Oscar for best live-action short.
Durant now owns a stake in Major League Soccer side Philadelphia Union.
9. Tom Brady – American Football $76m
The most famous NFL quarterback of all time is enjoying a career renaissance after ending his long-term relationship with the New England Patriots and moving to Tampa.
He signed a $50m guaranteed deal with the Buccaneers after becoming a free agent and promptly led them to the 2021 Superbowl.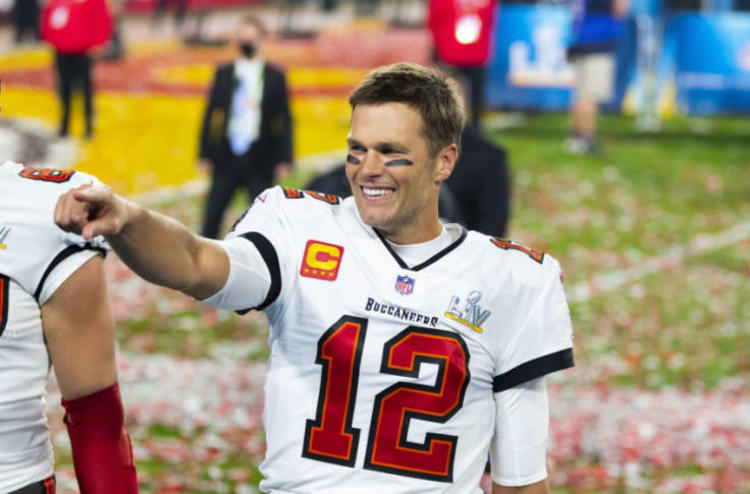 As well as his own sports brand, TB12, he has significant endorsement deals with the likes of Aston Martin, Under Armour and IWC watches.
8. Lewis Hamilton – Formula 1, $82m
As a base annual salary with Mercedes, Lewis Hamilton earns $55m but with significant bonus for championship and race wins, those take his sporting earnings to around $70m.
The Englishman also has a raft of sponsorships, with Puma, Tommy Hilfiger and Monster all taking his off-the-track earnings to $12m.
Overall, Hamilton has an estimated wealth of $280m and he will soon be launching his own team in the Extreme E Racing series.
7. Roger Federer – Tennis, $90m
Even at the age of 39 years old Roger Federer remains one of the most successful and marketable athletes on Earth.
On the tennis court his accolades are unmatched, but incredibly, he makes the top 10 highest-paid athletes this year, despite missing most of it due to injury.
All of Federer's earnings over the past year have came via his blockbuster sponsorships with the likes of Nike and Rolex.
6. Neymar – Football, $95m
The first footballer in our top 10 is Paris Saint-Germain superstar Neymar.
Neymar is currently the most expensive player in the history of the sport, having cost PSG €222m to sign him from Barcelona in 2017, and with that has come a hugely profitable contract with the French side.
He also has various sponsorships with the likes of Puma that amount to a large figure in extra earnings.
| Athlete | Sport | Total Earnings |
| --- | --- | --- |
| 1. Conor McGregor | MMA | $180m |
| 2. Lionel Messi | Football | $130m |
| 3. Cristiano Ronaldo | Football | $120m |
| 4. Dak Prescott | NFL | $107.5m |
| 5. LeBron James | NBA | $96.5m |
| 6. Neymar | Football | $95m |
| 7. Roger Federer | Tennis | $90m |
| 8. Lewis Hamilton | F1 | $82m |
| 9. Tom Brady | NFL | $76m |
| 10. Kevin Durant | NBA | $75 |
5. LeBron James – Basketball, $96.5m
LeBron James is now a name that has transcended basketball, as although he remains one of the best around on the court, he has started to appear more and more in Hollywood films, taking advantage of his popularity.
Even at 36 years old, he is showing no signs of slowing down as he won his fourth NBA Championship in October with the LA Lakers.
Off the court, he is set for his first leading role in a Hollywood film in the sequel to Space Jam, while he also recently purchased a stake in Fenway Sports Group who own the Boston Red Sox and Liverpool.

4. Dak Prescott – American Football, $107.5m
The talented NFL QB held out on the Dallas Cowboys when negotiating his new deal after being massively underpaid in the early days of his career, despite his stellar performances.
But he was duly rewarded with an $160m, four-year deal which included a huge $66m signing-on bonus, which explains his his position in the list.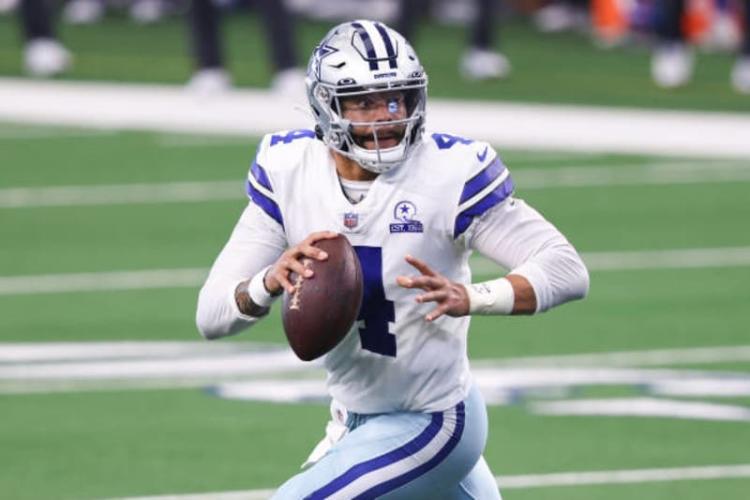 The 27-year-old also collects upwards of $10m through various endorsements.

3. Cristiano Ronaldo – Football, $120m
The second-highest paid footballer in the world is currently Juventus star Cristiano Ronaldo, who has apparently earned $70m from the Bianconeri over the past year.
Though Lionel Messi, as you'll see below, earns more for actually playing football, Ronaldo is the footballer with the most lucrative sponsorships, as he has earned around $50m over the past year through various deals with the likes of Nike as well as his CR7 clothing line.
In February, he became the first person to go beyond 500 million followers on Facebook, Twitter and Instagram.

2. Lionel Messi – Football, $130m
Lionel Messi is currently the highest paid footballer in the world in his current contract with Barcelona.
Over the last year he has earned $97m from the Spanish outfit, as confirmed by a leak of his contract details a few months ago – a situation which caused strain between him and the club. Although it is by no means his fault, the amount of money that Messi earns is one of the reasons why Barcelona is currently in a dire state financially.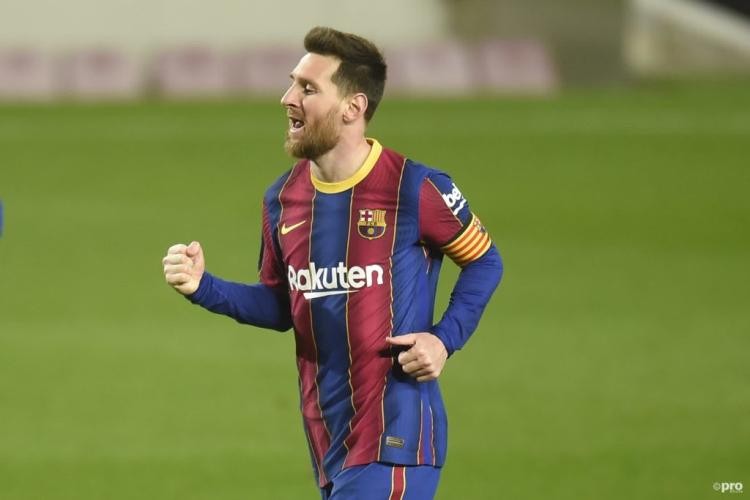 The Argentine's contract runs out next month, however.
He has a lifetime contract with Adidas and another sponsorship with Pepsi as part of his endorsements.

1. Conor McGregor – MMA, $180m
Conor McGregor remains one of the most famous Mixed Martial Arts fighters in the world and is a former UFC lightweight champion and featherweight champion. In January of 2020, he earned $22m for fighting Dustin Poirier in a losing effort at UFC 257.
The major reason for the Irishman making the top spot is that he sold his majority stake in whiskey brand Proper No. Twelve for $150m. He also has lucrative sponsorships with DraftKings, the video game Dystopia: Contest of Heroes and the lifestyle brand Roots of Fight.