How much does Neymar earn and what is the football legend's net worth?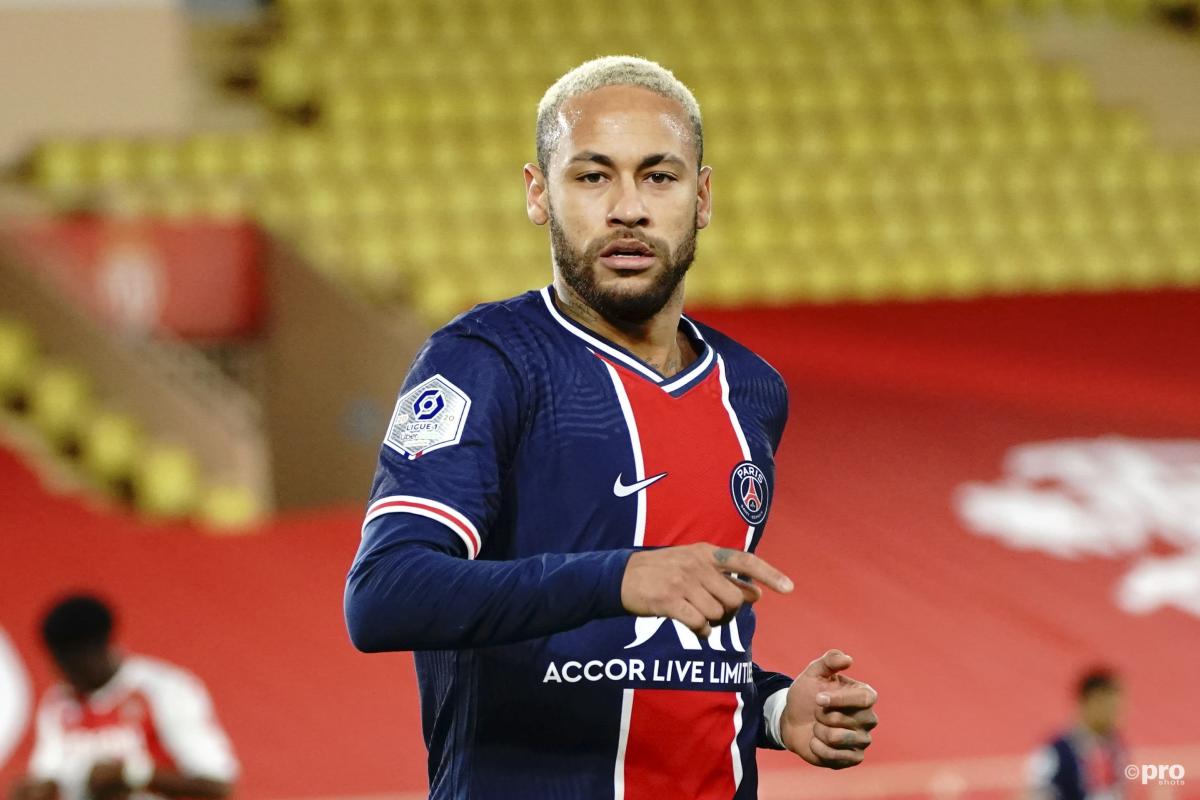 Neymar has established himself as football's biggest star after Lionel Messi and Cristiano Ronaldo, who have dominated the sport for over a decade.
Now playing for Paris Saint-Germain, the forward has previously represented Santos and Barcelona.
He has won a host of major trophies at club level, including the Champions League, La Liga and Ligue 1.
Neymar plays his international football for Brazil and has already surpassed greats like Ronaldo Nazario, Romario and Ronaldinho for goals.
Only three-time World Cup winner Pele has scored more times than him for Brazil.
Neymar has had quite the career on the pitch and that has led him to significant riches off it.
Here are all the major financial figures for Neymar, which make for some impressive reading given he is yet to turn 30.
What is Neymar's net worth?
Neymar has an estimated net worth of $200 million at the start of 2021. That equates to around £145m and €168m.
While that is a huge amount, it is half the total of Messi and only 40% of the wealth built up by Ronaldo as things stand.
It is significantly above the likes of Kylian Mbappe, Mohamed Salah and Paul Pogba.
How much does Neymar earn?
Neymar has now emerged from a key period which determined his football future, as PSG were keen to tie him down to a new contract with his next move uncertain for some time.
The 29-year-old signed for PSG from Barcelona in August 2017. It was a world-record transfer fee of €222m, equating to £198m and $263m in other key currencies.
Neymar agreed a five-year contract to keep him at PSG until 2022 and in May 2021 the club finally confirmed they had come to an agreement with the player on a lucrative extension.
In the new four-year deal, which ties him to PSG until 2025, Neymar will reportedly earn just short of €37m annually from his PSG basic wage alone.
The deal also contains bonuses which can improve that figure, including a significant one if he can finally help the club to Champions League glory.
After he initially signed for PSG, it was estimated that his salary would be worth an astonishing $350m over the course of his first contract, meaning the total cost to PSG including his transfer was roughly $613m.
How do his earnings compare?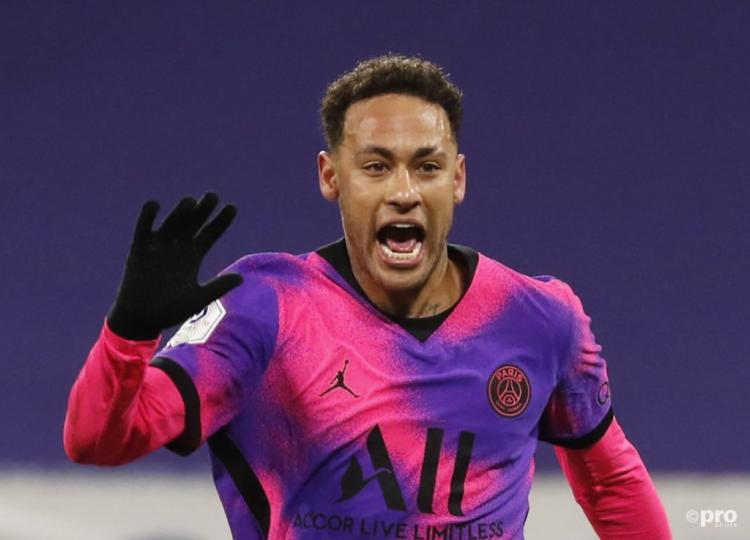 In total, Neymar's salary from PSG coupled with his sponsorship and endorsement earnings add up to a hugely impressive figure.
Forbes reported his 2020 earnings at $96m for 2020, of which the salary, bonus and on-pitch earnings were estimated to make up between $70m and $78m.
Only Messi ($126m) and Ronaldo ($117m) were reported to have higher total earnings than Neymar among football players last year.
Tennis hero Roger Federer was the only other athlete above him, so he sat fourth across all sports last year.
It is also worth pointing out the wage Ronaldo earns from Juventus is slightly lower than what Neymar is getting from PSG.
The Portugal international is making more in terms of endorsements to move him above Neymar overall, but only Messi earns more in club wages and salary alone with his astonishing Barcelona contract.
There is quite a gap from the big three, as PSG team-mate Mbappe was next on the list in fourth with earnings of $42m and Liverpool star Salah rounding off the top five at $37m.
Those figures relate to 2020 and the landscape is regularly changing, particularly in light of the coronavirus pandemic and its influence on club finances.
By signing his new deal with a high salary during an uncertain time, Neymar has ensured he remains as one of football's highest-earning stars for his peak years, which will be great news for his net worth.
And he will do that while being at a club who should stay capable of competing for the Champions League.
How much does Neymar make per hour?
Breaking down Neymar's earnings make for some astonishing reading.
The $96m he earned last year translates to $8m per month and $1.85m per week.
That means Neymar earns $265,000 per day and makes over $11,000 every hour. Going further, the Brazil forward earns $183 per minute and more than $3 every second.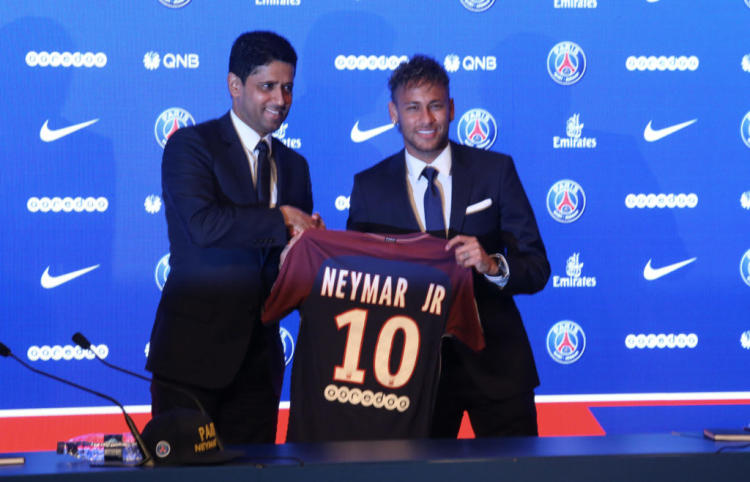 Who sponsors Neymar?
Neymar made a big move off the pitch last year when he swapped Nike for Puma.
He previously had an 11-year deal with Nike that was due to end in 2022, and that was worth an incredible $105m.
But the two parties mutually agreed to end that when talks over a renewal broke down.
As well as wearing Puma boots, Neymar will promote lifestyle, training, footwear and apparel products for the brand.
"I grew up watching videos of great football legends such as Pelé, Cruyff, Matthäus, Eusébio and Maradona," he said.
"These were the kings of the pitch, the kings of my sport. I wish to bring back the legacy that those athletes created on the pitch.
"They each played in Puma, and each of them created their magic in the king."
Neymar has a host of other endorsement deals and commercial partners, which nicely tops up his PSG wages and salary.
He has recently worked with the likes of Red Bull, Beats Electronics, Mastercard, DAZN, Electronic Arts, Gillette and TCL.
Going further back, there are several other notable companies he has represented across the globe, all of which have contributed to significantly boosting his net worth.
What businesses does he have?
Neymar has appeared as himself in two films, XXX: Return of Xander Cage and Os Parças in 2017.
He starred as Monje Joao in the TV show Money Heist in 2019, as well as being involved in the promotion of music.
PSG attacker Neymar has also released his own emojis for download and makes a wide range of investments.
He was uncovered as the anonymous donor who gave 5 million Brazilian real (£775,000/$950,000) to charity to fight coronavirus last year.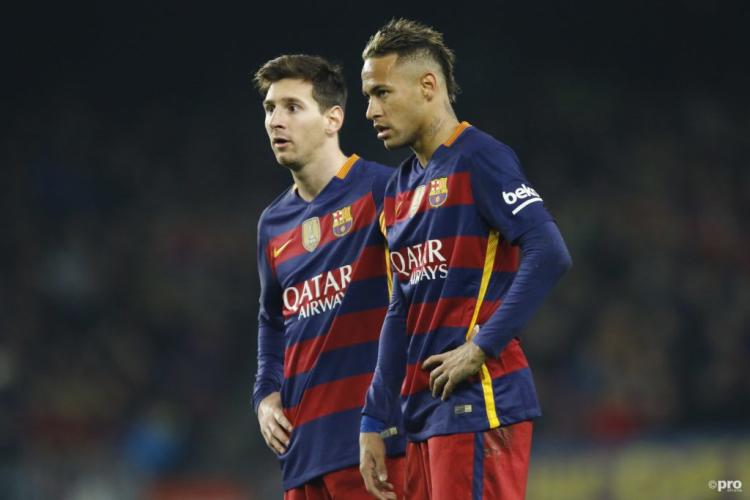 How many followers on social media does Neymar have?
Brazil star Neymar has a reach of 272 million followers across the three most prominent social media platforms.
He has 150m followers on Instagram, a further 78m fans on Facebook and a Twitter following of 54m supporters.