Lionel Messi may have already played his final game for Barcelona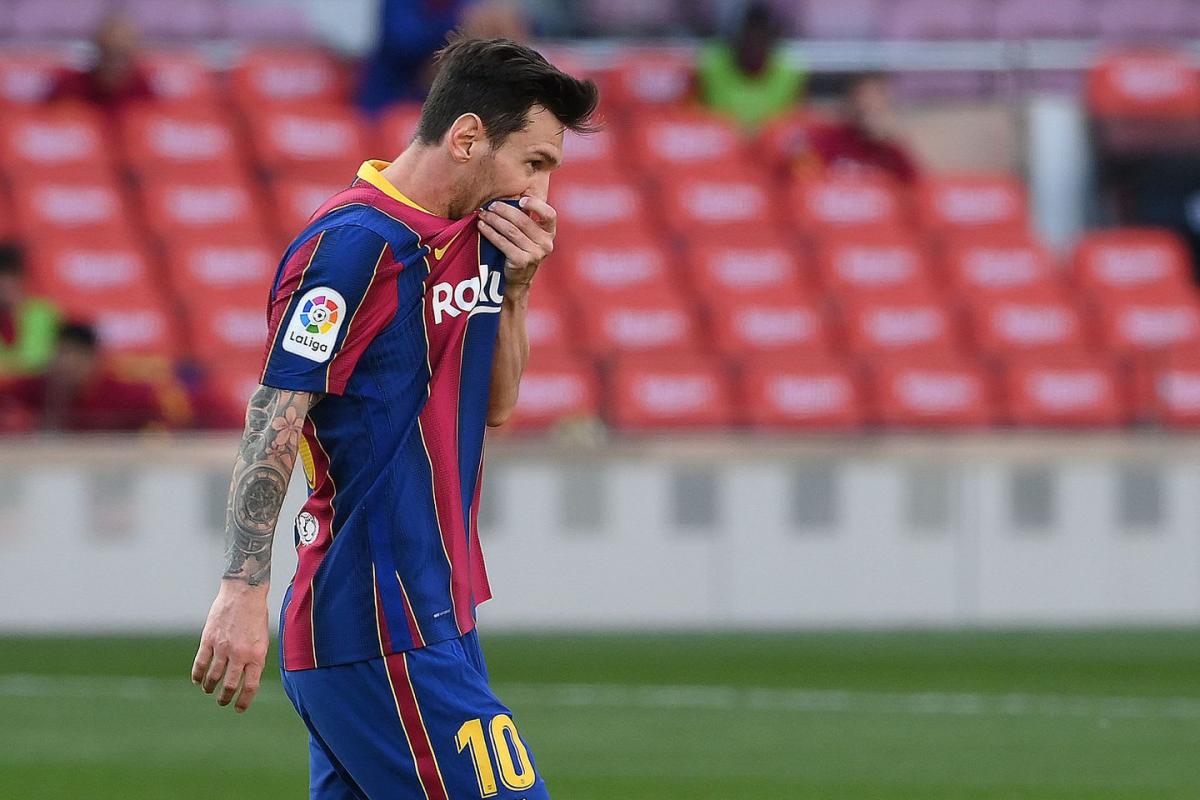 Lionel Messi may have played his final game for Barcelona after the forward was ruled out of the club's final game of the season against Eibar on Saturday.
The Argentine star has been a vital member of Ronald Koeman's squad throughout the season, having picked up 38 goals and 14 assists in 47 games across all competitions.
However, the 33-year-old goal scorer now appears to be sitting out Barcelona's final dead rubber clash in the Spanish top-flight against Eibar. 
READ MORE: Memphis confirms Barcelona interest but warns 'nothing is done yet'
"Leo Messi has not trained this Friday with the coach's permission and will not be in the call for the game against Eibar this Saturday, like Pedri," read a statement on the club's website.
"In this way, the Argentine star can face a short break before the Copa America, after a season in which he has been one of the players with the most minutes in the squad."
Will Messi stay at Barcelona this summer?
The news that Messi won't be taking part in the club's final game of the season has done nothing to quell concerns from Barcelona fans that their star forward is set to depart the club this summer.
Amidst a busy season with many highs and lows, the fact remains that Messi still hasn't signed an extension to his contract at Barcelona and will be free to leave the club at the end of the season.
As such, the club seem to be going to great lengths to entice Messi into staying next season with new president Joan Laporta promising huge changes in the coming weeks.
"A cycle has ended, we are entering a process of renewal," the Barca club president told the Spanish press earlier in the week.
"I said that at the end of the season we would make evaluations based on the results and the game.
"We have won the cup, we are very proud, but they have eliminated us very soon from the Champions League and we have lost the league in an incomprehensible way."
"Starting next week, decisions will be made to build a more competitive team next year to win Champions and Leagues.
"When I talk about the end of the cycle and renewals it is because I think that is what to do."