When will Amad Diallo start for Manchester United?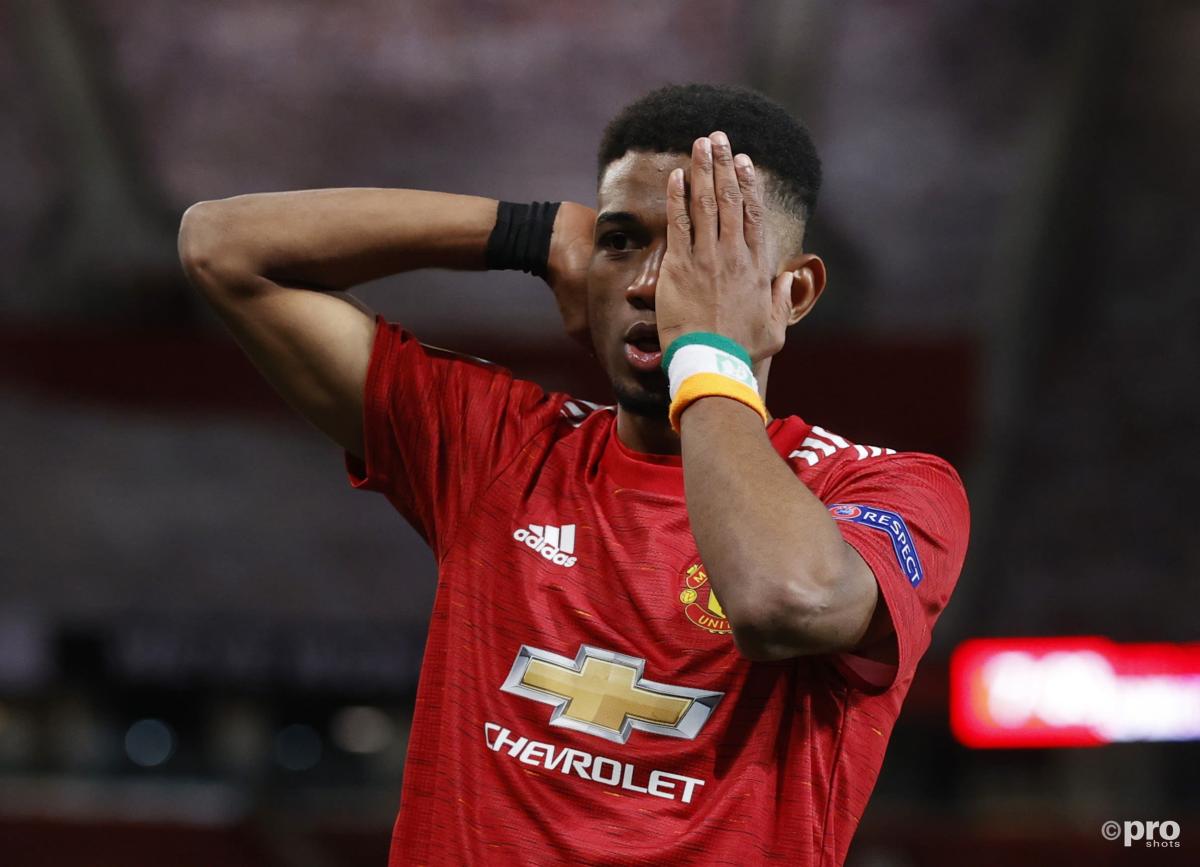 Young wonderkid Amad Diallo finally joined Manchester United in January after his €25 million move from Atalanta had been agreed the previous summer.
Due to the money exchanged, and the little cameos we saw of him with La Dea, Man Utd fans have naturally been excited to see their new man in action.
READ MORE: Lingard would have been 'perfect' Man Utd player in Ronaldo and Rooney era – Neville
However, he has been limited to just 88 minutes of football for the Red Devils in his first three-and-a-bit months at Old Trafford, with manager Ole Gunnar Solskjaer keen to allow the young man to adapt to life in another country before he throws him into the deep end.
We have seem a very small glimpse of what he can do, as in the Europa League fixture against Milan he came off the bench to score the equalising goal in a 1-1 draw, beautifully looping a header over the keeper to ensure his side were in a good position heading into the second leg.
Man Utd progressed in that tie, so he has already made an impact, albeit a small one.
As for when we will see him again, Solskjaer hinted that it could be in the upcoming round of the Europa League against Granada.
"Of course he is [getting closer to playing]," the Norwegian said in his pre-match press conference for the European tie.
"He's getting used to our standards. He did well when he played 45 minutes against Milan and we'll see him gradually start games. It might come tomorrow and it might come another game."
Another new face to feature for Man Utd?
One other young player who could make an appearance is 18-year-old Anthony Elanga, who was believed to be in line for a debut before now, only for injury to delay the big moment for him.
According to Solskjaer, he might get his moment against Granada, though.
"He'll be in the squad, he'll be on the bench. He was very unlucky when he got an injury about two or three months ago because he was about to move into the first-team squad then," the Man Utd boss said.
"He has a lot of quality, speed and he is a goalscorer. He likes to beat men and has a right foot and left foot. He has an appetite to develop and to keep learning. It's not just for the experience. He's ready to play."