Haaland: Solskjaer refuses to rule out Man Utd interest in striker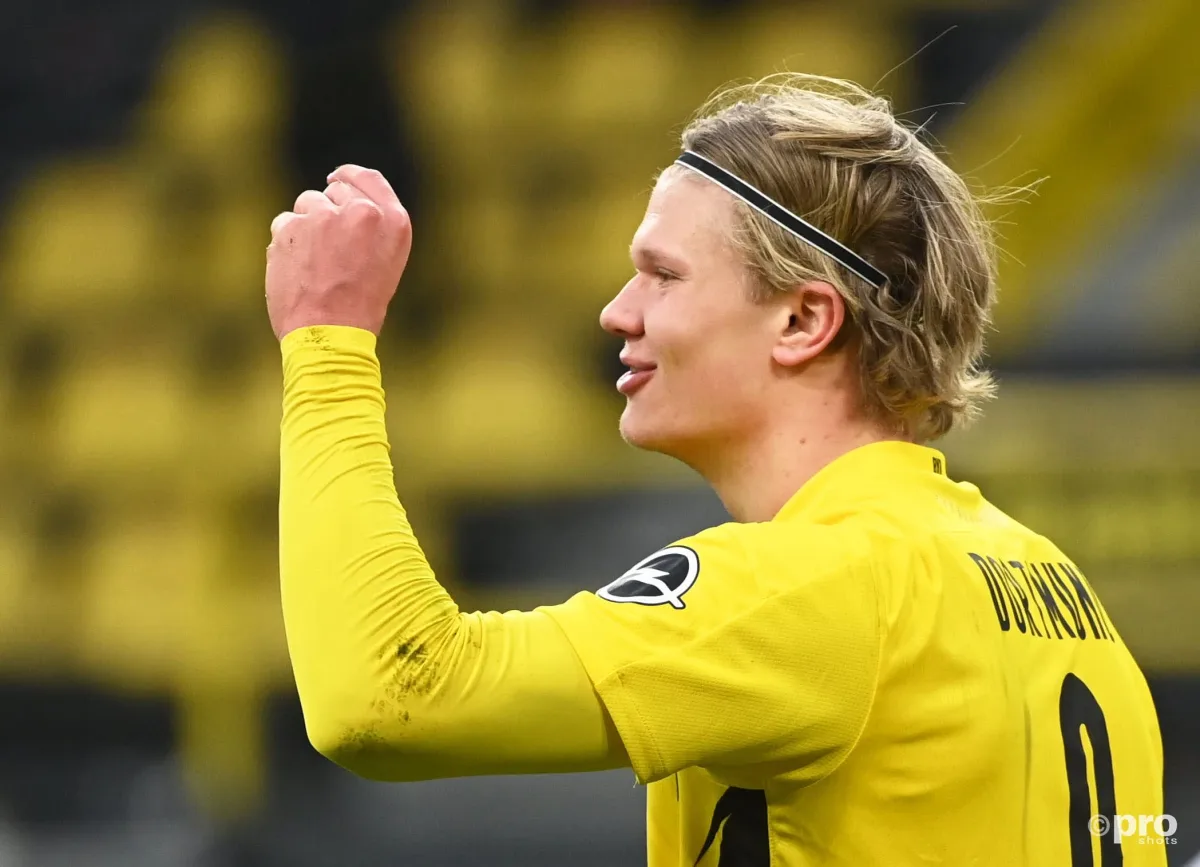 Ole Gunnar Solskjaer has refused to rule out the possibility of Manchester United making a move for Borussia Dortmund striker Erling Haaland in the summer transfer window.
The Borussia Dortmund striker will likely be at the centre of a transfer tug-of-war this summer, with basically every elite team in Europe credited with an interest in signing him.
READ MORE: From Chelsea to Barcelona: Ranking the 10 contenders to sign Haaland
As well as Manchester United; Manchester City, Chelsea, Liverpool, Barcelona, Bayern Munich, and Real Madrid have all been linked with Haaland at one point of the past six months.
At Dortmund, he continues to excel, and has scored a fantastic 33 goals in 30 starts in all competitions.
Solskjaer, who worked with Haaland at Molde, was asked about the links to Man Utd, but he played his cards close to his chest.
"Well, I'm focusing on the next two months and whatever happens in the world of football there are only so many places anyone can go to," the Old Trafford boss said on Friday.
"For us, focus on the ones who are here.
"Even though I worked with Erling it's not right for me as Man United manager to talk about Erling. I can talk about an ex-coach of his but he will make his own mind up.
"I think the way the world works at the moment, you'd like to do all your business on the quiet and all your talks on the quiet, but there are platforms everywhere, there's news, the media make that more difficult now.
"Hopefully, we can suddenly sit here with players that no one has written about! We conduct our recruitment business, our scouting, and the players that we are interested in, we do it the right way I hope and feel.
"Who we're interested in and who we can go for and who we will go for, I'm not going to comment on that."
Who will Haaland sign for?
On Thursday, the transfer rumour mill went into overdrive when Haaland's agent Mino Raiola and his father were spotted in Barcelona on their way to talks with the Blaugrana with regards to the big Norwegian.
Many suspected this meant Barca had leapt to the front of the queue to sign the player, but it is believed that Raiola will be having meeting with all over his client's suitors over the next few weeks.
Man City remain extremely interested, and will be looking for a world-class number nine to come in to replace the departing Sergio Aguero.
Real Madrid, too, are eager to sign the former RB Salzburg striker, having been blown away by his progress over the last 12 months.
One team who have apparently ruled themselves out of the race are Bayern, who already have Robert Lewandowski up top.