PSG chief Al-Khelaifi appointed ECA chairman as Super League fallout continues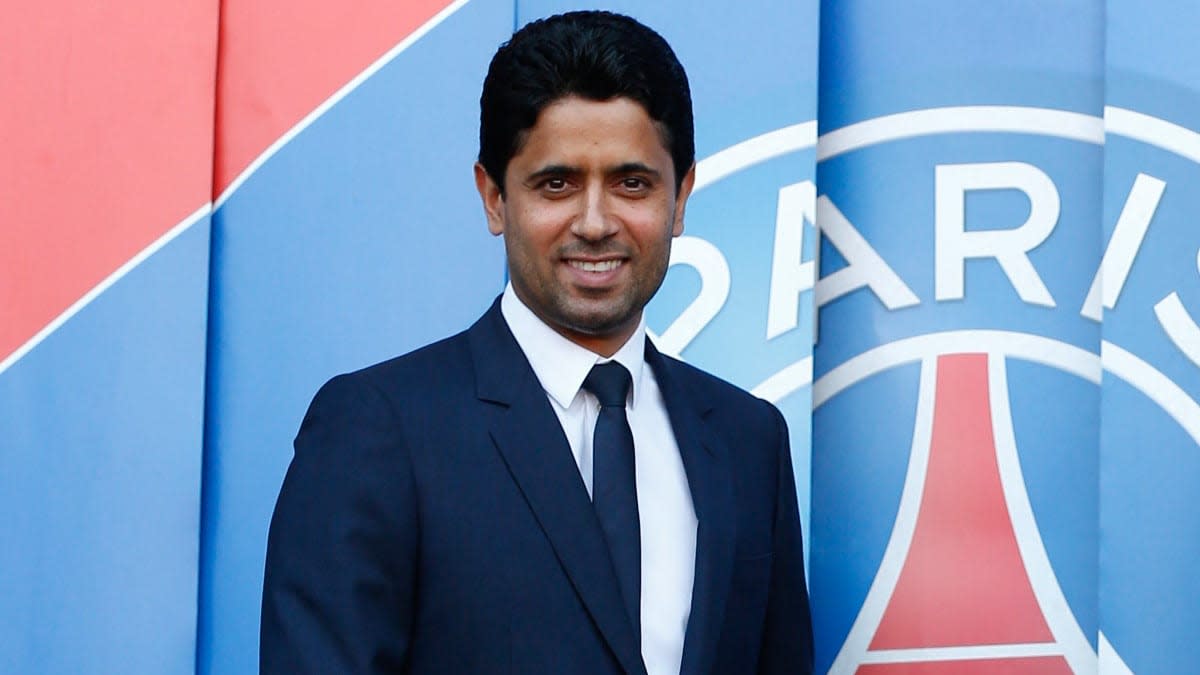 Paris Saint-Germain chief Nasser Al-Khelaifi has been elected the new chairman of the European Club Association.
The 47-year-old succeeds Juventus chairman Andrea Agnelli, who resigned from the role as part of a failed attempt to found a new European Super League along with 11 other member clubs.
It remains unclear whether those involved – including the likes of Real Madrid, Manchester United and Liverpool – will be allowed to rejoin to the ECA after the collapse of their breakaway.
But, should they eventually return, they will find new leadership in form of Al-Khelaifi, whose club rejected an invitation to be a founder member of the new Super League.
Bayern Munich have also been rewarded for their resistance to the plans, with their director of legal affairs, human resources and institutional relations having been appointed first vice-chairman.
Michael Gerlinger joins Edwin van der Sar (AFC Ajax), Dariusz Mioduski (Legia Warszawa) and Aki Riihilahti (HJK Helsinki) in that role.
'Honoured and humbled'
Discussing his appointment, Al-Khelaifi said: "I am honoured and humbled to have been appointed by my fellow ECA executive board members as chairman.
"The leadership, integrity and togetherness of our organisation has never been more required than at this pivotal moment in European football.
"I will provide my unconditional commitment to the entire football community: that means to all ECA member clubs from every European nation, and to the fans and communities they represent.
"I, alongside all my fellow ECA board members and clubs, am looking to reinforce ECA in its role as the legitimate and singular voice of Europe's clubs.
"Our game, adored by generations of supporters, will only prosper under unity, and it is our duty as the custodians of football to fulfil this obligation."
'Football is for everybody'
In a statement confirming the Qatari's appointment, the ECA made reiterated their opposition to the very principle of the breakaway clubs' plans.
It read: "Following the unprecedented events of recent days which has seen attempts to undermine the entire European football community, ECA – representing the leading football clubs of Europe – welcomes the decision from its former member clubs not to pursue their purported 'Super League' project, following the seismic and universal condemnation of the project by the entire football community and across society as a whole.
"ECA firmly believes this project could not succeed because football, at its core, is based on openness, sporting excellence and an inherent connection between everyone across the football family.
"Football is for everybody. Recent events have been a reminder that club owners are merely custodians of their clubs, which are historic beacons that mean so much to fans and their communities.
"ECA believes that it is the responsibility of every member club to ensure that we develop football and leave it in a better place for the next generation; not to dismantle it purely for financial gain."