Kroos-Modric-Casemiro v Xavi-Iniesta-Busquets – who are greater?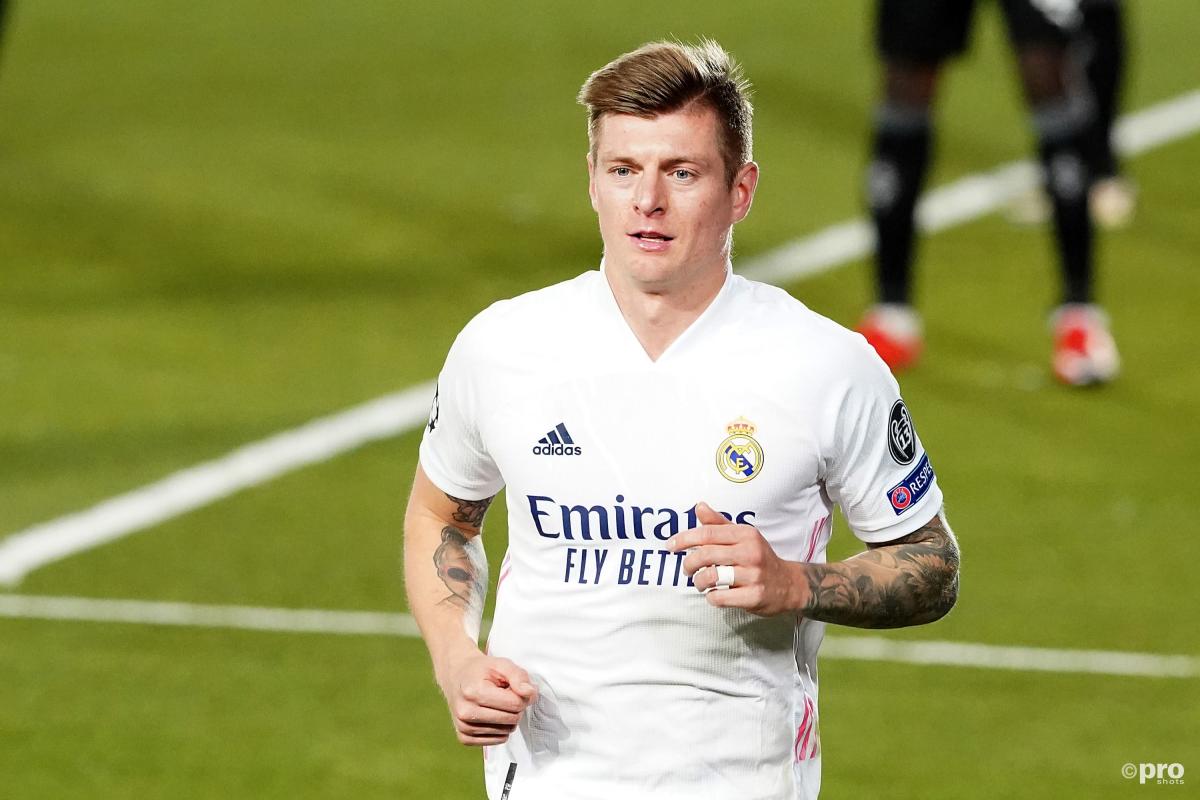 Real Madrid might not have been seen as clear favourites when they faced up against Liverpool in the Champions League on Tuesday, but Zinedine Zidane's side waltzed into a 3-1 first-leg advantage.
Zidane can thank his midfielders for their success. In the heartbeat of the team, the combination of Toni Kroos, Luka Modric and Casemiro again came up trumps.
READ MORE: Dump Ramos, sign Alaba: Liverpool thumping shows Madrid don't need captain
With an average age of nearly 32, the trio showed that they still have more than enough quality to cut it at the top of the European game, dominating the fixture and preventing Liverpool making significant inroads.
Of course, these three have been performing to this standard for years. They were, after all, the powerhouse behind Real Madrid's three successive Champions League titles from 2016 until 2018. Cristiano Ronaldo might have scored the goals, but his achievements offensively would have been built on sand had it not been for Kroos, Modric and Casemiro.
Furthermore, two league titles have also followed in this trio's era, arriving in 2017 and 2020.
Xavi, Iniesta, Busquets: Barcelona's brilliant midfield
Inevitably, though, these three will be viewed through the prism of Barcelona greats, Xavi, Andres Iniesta and Sergio Busquets, who peaked almost a decade earlier across the other side of the Clasico divide.
This trio was to the fore as Pep Guardiola's side dominated European football with their tiki-taka style. All three came through the Barcelona academy and complemented each other in a manner that has perhaps not been seen since – and some will argue will not been seen again for generations.
In 2009, for example, they completed the incredible achievement of winning six major titles: La Liga, the Champions League, the Copa del Rey, Supercopa de Espana, the UEFA Super Cup and the FIFA Club World Cup.
Their dominance also underpinned Spain's World Cup triumph of 2010, and the two European Championship titles that sandwiched it.
This was the dawn of a generation of brilliance from Barcelona, setting a standard that has proven difficult to replicate since Xavi and then Iniesta departed the club.
Both sets of players have been outstanding in their own way, but which was superior?