From '40 Chelsea fans' to 'they didn't give us a chance' – analysing Perez's bizarre Super League rant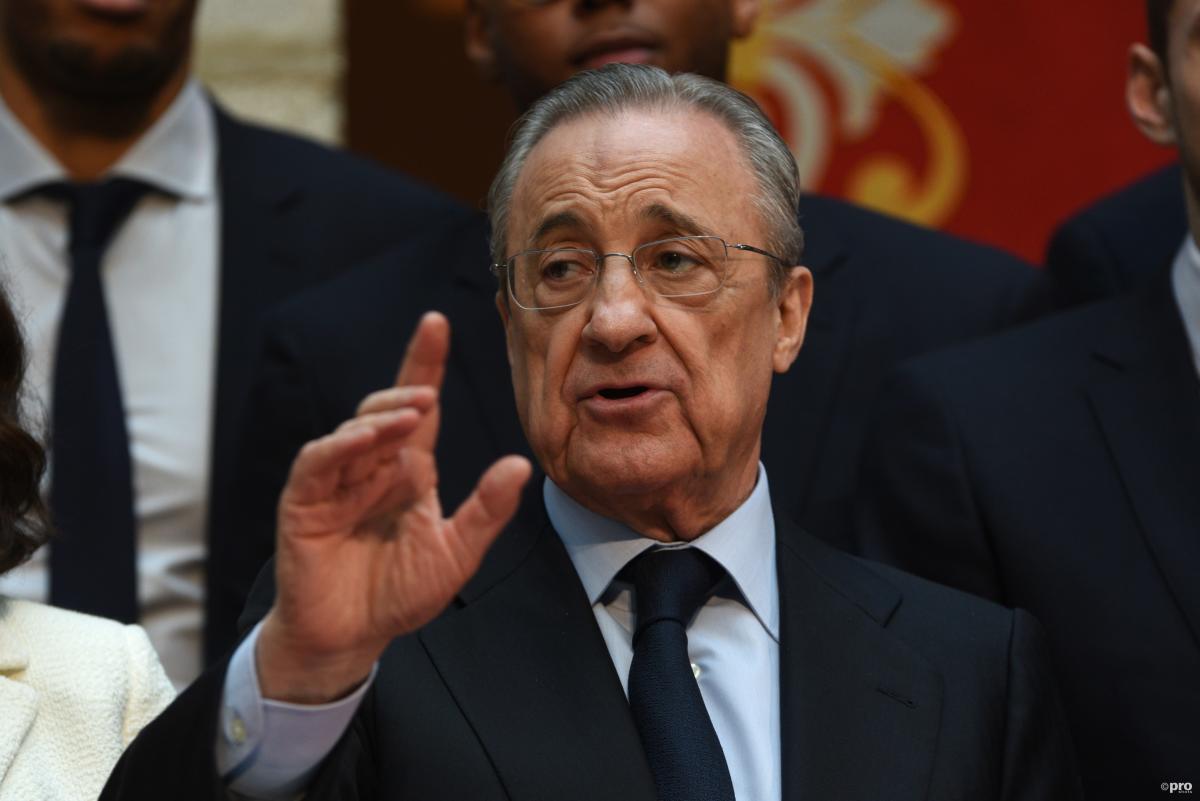 Real Madrid president Florentino Perez gave an extraordinary interview with El Larguero in the aftermath of the Super League disintegration.
Since the launch of the ill-fated competition on Sunday, it has lurched from crisis to crisis, yet Perez has staunchly defended himself against attacks.
At times, he has appeared desperate and on Wednesday his narrative was disjointed and confusing as he tackled the current position that he, Real Madrid and the Super League are in.
Florentino Perez on the Super League vision
"I am sad. We have been working for three years. La Liga is untouchable, where you have to get some money is weekdays. The Champions [League] format is obsolete and only has interest in the quarterfinals. Last season €650 million has been lost and this format is not how it works."
While most would agree the Swiss Model for the Champions League represents a step backwards, fans have not been offered a better solution than the competition in its current format.
As for lacking interest until the quarter-finals, did Perez sit through the last-16 defeats against Ajax and Manchester City in 2019 and 2020 bored? The Ajax tie, in particular, was a thrilling affair and was the Champions League at its very best.
The group stages may lack jeopardy for the big clubs, but even the early knock-out rounds have the capacity to spring a surprise.
"We came up with a format where the most important teams in Europe play starting at the beginning of the season."
One of the greatest complaints that managers and coaches have been vocal about is adding games on to an already packed schedule. They won't thank Florentino for guaranteeing them another four or five games per season.
"You can get more money where the big ones don't lose by being in solidarity with others."
To paraphrase Manchester City boss Pep Guardiola, if no-one loses, it's not sport.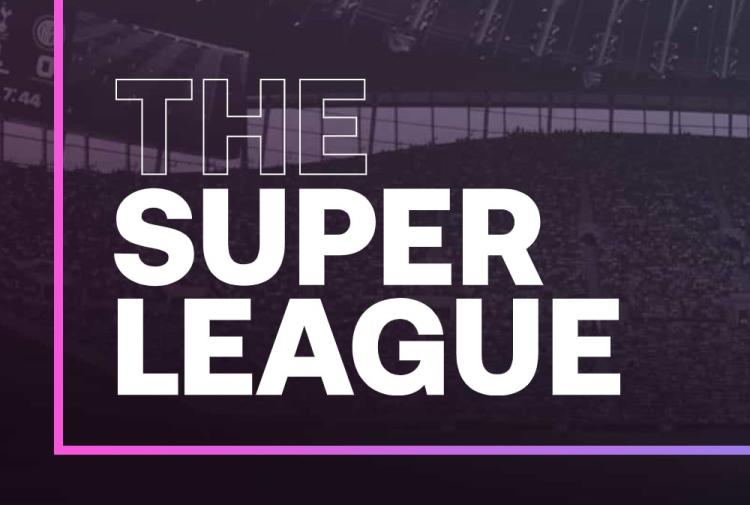 On opposition
"Who brought those Chelsea fans to protest? There were only 40 Chelsea fans and I could tell who brought them… just like here someone gave Cadiz jerseys (against Super League)."
40?
"Manipulated campaign saying that we were going to end football. There are people who have privileges and who do not want to lose them."
OK, the latter part of that rings true…
"I have never seen such aggression from the UEFA president. It has been orchestrated. I have never seen it. Threats and insults. As if we had killed someone. Football must be saved. A complicated event occurs. There was someone in it. English group that didn't have much interest. "
Football must be saved? Football doesn't need saved by 15 clubs seeking to lock in as much profit as possible. Perez means: "Real Madrid must be saved."
"They have killed us with a terrible aggressiveness. They were waiting for us. When all this happens and reality comes we will see what happens. The clubs are going to lose more than two billion."
So Perez and his cohorts ambush UEFA mere hours before the most important announcement in a generation and he claims it's the Super League clubs that are the victims!?
READ MORE: GlazersOut, #KroenkeOut, #AgnelliOut – the fan rebellions against Super League owners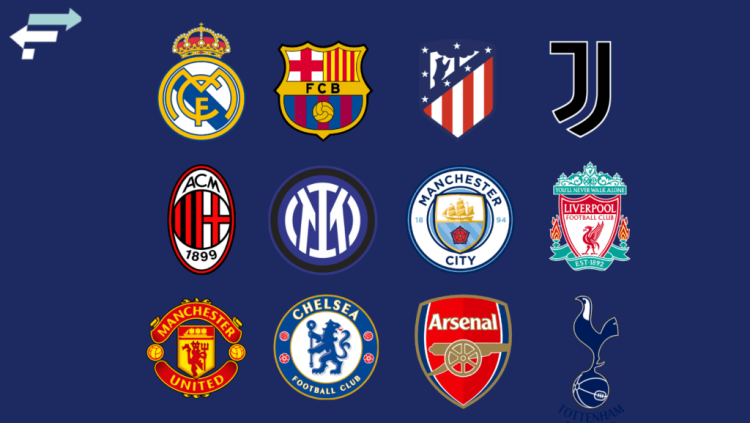 On the Super League
"The twelve of us signed a binding contract. We could accommodate other teams. They are leaving because UEFA puts on a show."
The 12 of you also had a 'binding' contract with UEFA as well as commitments to your domestic leagues that say this would not happen.
"It was as if we had let off an atomic bomb. Maybe we didn't explain it well, but they also didn't give us a chance to explain it."
Again, says the man whose organisation ambushed UEFA…
"It cannot be that those of us at the top lose money and that the others do so."
Lose money or games, cut your cloth and make your choice.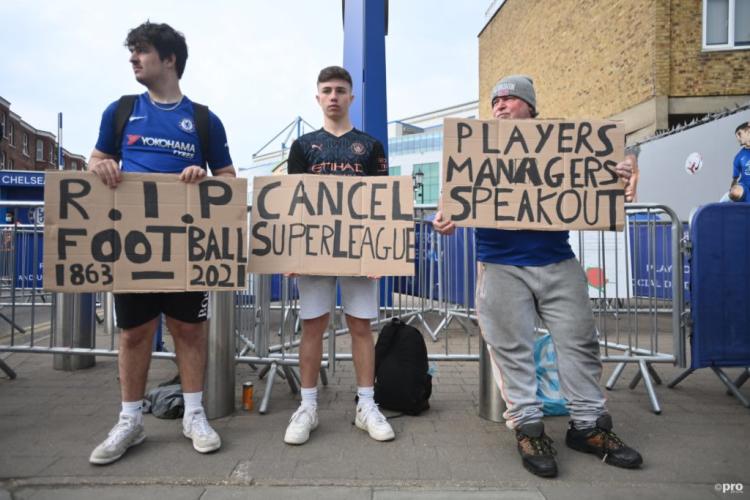 "We have to do it now. We cannot wait three years."
Because of your mismanagement…
"The money comes from good matches, where there is competition."
Real Madrid helped create the monster that sucked all the money to the top and took away the competition.
"You have to make matches like Federer-Nadal that is of interest to the fans. Top-level matches without excluding anyone."
So he's proposing they go on free TV…? How do they make money from a broadcast deal?
"We all continue. Nobody has paid a penalty. The exit of this project is not rushed."
Wait a minute… did you not just say you didn't get a chance to explain yourself properly?
"I want an educated UEFA president, who does not insult. As simple as that. And that we argue, that they do not trip. That way of insulting a centennial president. He would have to set an example."
Aleksander Ceferin probably wants a Real Madrid president that doesn't insult him, too.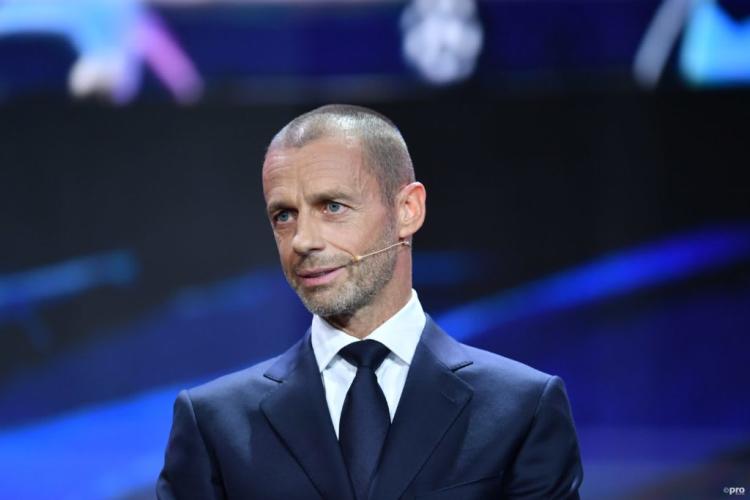 Perez on money
"I have the responsibility for Real Madrid to be a pioneer."
Translation: I've got Real Madrid into such enormous debt we have to do something!
"If there is money, there is money for everyone."
LOL. That's what clubs were promised when Spain, Italy, Germany and England were granted four automatic Champions League spots. How's that worked out?
"The project is on standby. We are all together, reflecting on the future. Juventus has not left."
Florentino Pérez: "The #SuperLeague is not dead." pic.twitter.com/AXGG2l3xTE

— Ben Hayward (@bghayward) April 21, 2021
"The fundamental thing is that the games have interest to young people."
Says the 74-year-old billionaire.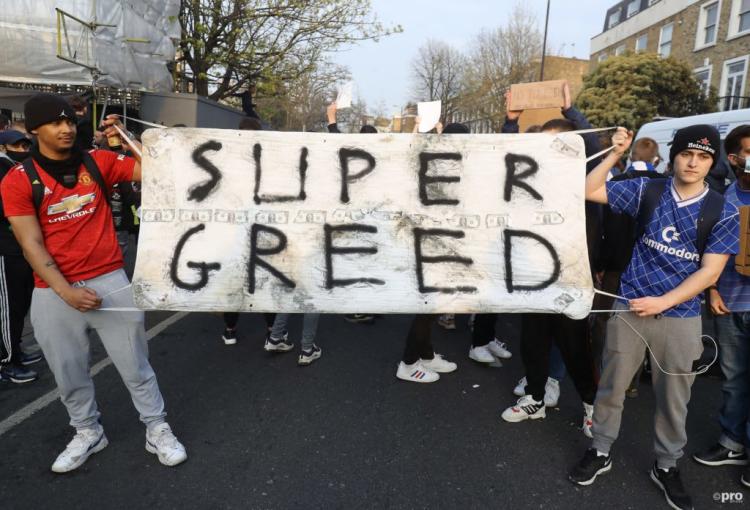 Can Mbappe and Haaland join Real Madrid now?
"It is impossible for there to be big signings if the money does not flow. They have not even let us say what solidarity is. We are going to continue working in this Super League."
It's all someone else's fault!
"If Mbappe doesn't come this year, nobody is going to shoot himself."
Lucky that.
"If things don't happen, it's because they can't be done. I think the partners are happy with my work."
Says the president of a Super League that lasted 48 hours before disintegrating.