Who is Ryan Gravenberch? The Ajax hotshot linked with Man Utd, Barcelona, and Bayern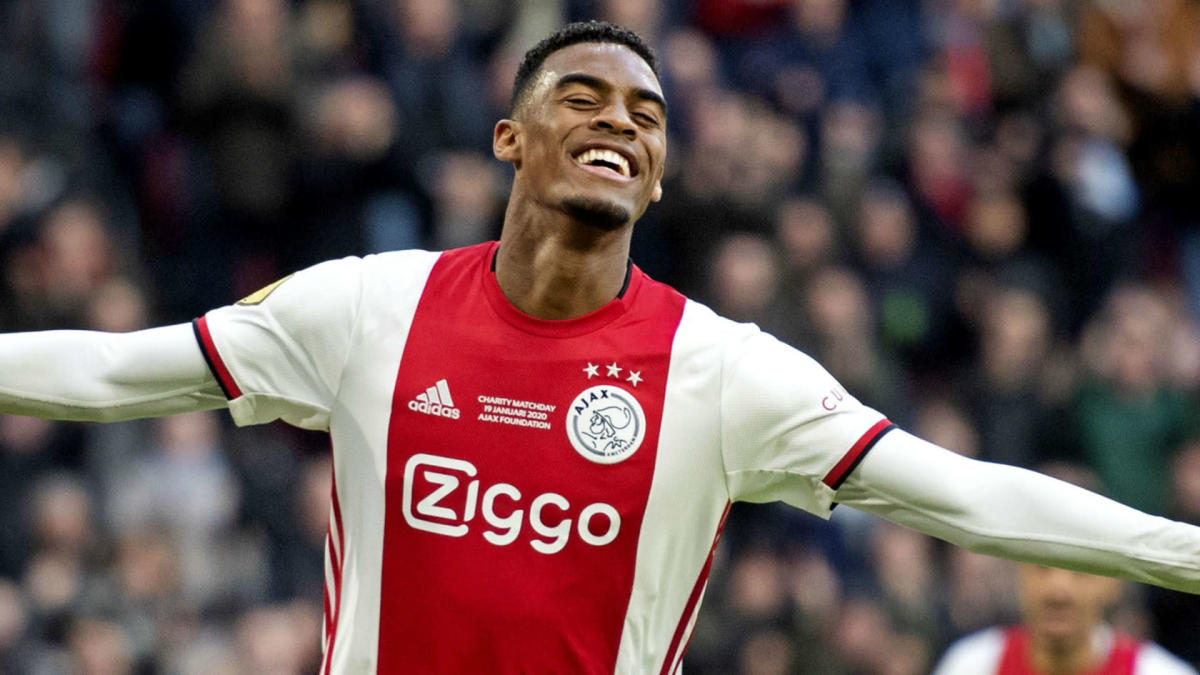 The famed academy at Ajax has seemingly churned out another superstar in Ryan Gravenberch.
Over the past few years alone, the Dutch giants have produced superstar talents like Matthijs de Ligt, Frenkie de Jong, and a pre-Manchester United Donny van de Beek.
Ajax received big money for these players, and the next wonderkid to fetch them a pretty penny could indeed by Gravenberch.
What position does Ryan Gravenberch play in?
Gravenberch primarily plays as a central midfielder right in the middle of the park, but can also be deployed in a deeper role to dictate play in front of the defence, or further forward in a number 10 role, though the latter is rare for him.
How good is Ryan Gravenberch?
It seems the 18-year-old is destined for superstardom and is already a key member of the first-team squad despite his young age.
In the 2020/21 campaign, he started 31 Eredivisie games, scoring three goals and recording five assists, and he has started 19 this season.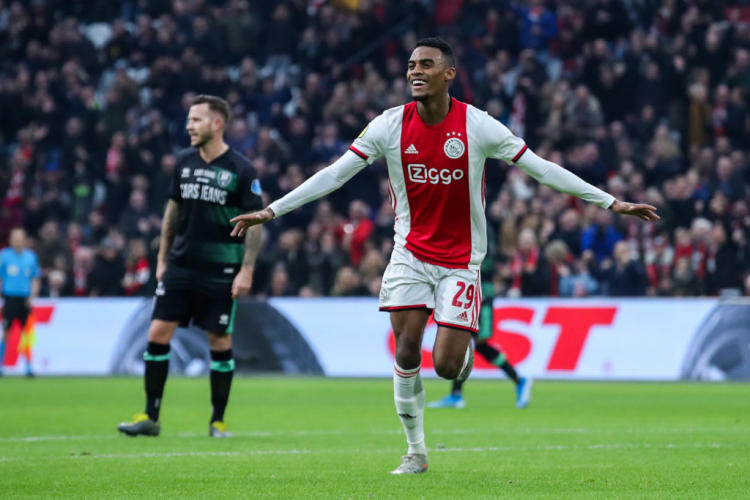 Gravenberch is the youngest player in the history of Ajax to play a game in the Eredivisie, having broken the record previously held by Clarence Seedorf when he featured against PSV at the age of 16 years and 130 days old.
His fast-track to the Ajax first team comes as no surprise, as he has dazzled throughout the young ranks of the club since joining as a seven-year-old.
Though as shown above he is capable of a goal contribution, his talents lie within his athleticism and his command of the ball.
Graceful would be the word to describe him in possession, though he is capable of lung-bursting dribbles forward into the final third, too.
Brian Tevreden, his coach at under-15 level, says he reminds him of Frank Rijkaard and Paul Pogba – only better.
"Physically, I see Frank in him from back in the day because he's tall and very strong," Tevreden told Goal.
"But technically, I would say he's a better version of Pogba in his best days at Juventus, in terms of his technique and his presence on the pitch.
"He's very dominant like Pogba was, and that's what I see in Ryan.
"I knew him when he was seven years old playing for his local club in Amsterdam. Even in that age group he was unbelievable.
"You could see that this boy would be a good football player."
What clubs are interested in Ryan Gravenberch?
Even though he has only been a regular first-team player for a couple of years, Gravenberch is already catalysing interest from some elite clubs around Europe.
Last summer before Manchester United signed Donny Van de Beek, they were apparently looking into the possibility of signing him, but their interest never developed into any kind of negotiations with Ajax.
Following Van de Beek's failure to impress at Old Trafford, though, Man Utd could be on the lookout for another central midfielder this summer which may see them turn their attentions to the youngster who actually replaced Van de Beek in the Ajax midfield.
However, Gravenberch's agent is Mino Raiola so his frosty relationship with the Red Devils may play a part in this.
The fact that his agent is Raiola is good news for Barcelona, though, with the Blaugrana also interested in a transfer.
Raiola has a good relationship with new president Joan Laporta, while the Catalan side have an illustrious history of Dutch players playing at Camp Nou.
However, Barca's finances are in a terrible state, so the acquisition of an 18-year-old for over €50m might not be on the agenda at the moment.
Juventus have been credited with an interest, too, with the Bianconeri very recently negotiating successfully with Ajax for the transfer of De Ligt.
The last club to be linked with the player are Bayern Munich.
When does Ryan Gravenberch's contract expire?
In the summer of 2020 Gravenberch signed a new three-year deal at Ajax to tie him down until 2023.
What is Ryan Gravenberch's height?
Gravenberch is 190cm tall, or around 6 ft 2in.
What is Ryan Gravenberch's weight?
Gravenberch weighs 83 kilograms, or around 13 stone.
What football boots does Ryan Gravenberch wear?
Gravenberch wears adidas X Speedflow.1 soccer cleats.
What is Ryan Gravenberch's Instagram?
Gravenberch's Instagram account has 275k followers as of February 2022.
Who is Ryan Gravenberch's girlfriend?
Gravenberch is currently not dating anyone publicly.