Barcelona's Haaland and Mbappe transfer promises slammed as 'irresponsible'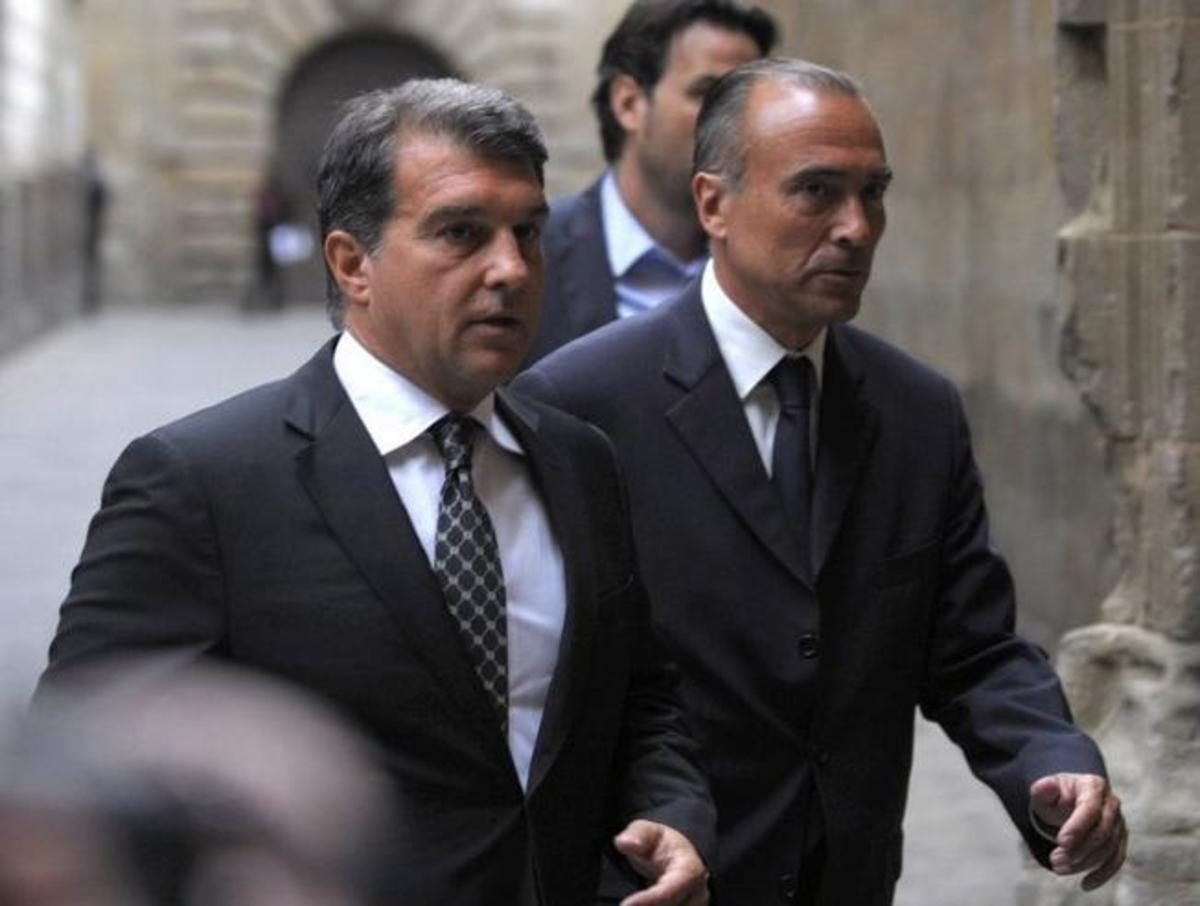 Former Barcelona sporting vice president Rafael Yuste believes it is irresponsible for presidential candidates to be promising signings of the calibre of Kylian Mbappe and Erling Haaland.
Yuste previously worked under president Joan Laporta and is in the running to return to the club in the same role should Laporta win the presidency again, of which he is currently a candidate for.
Emili Rousaud, another candidate for the presidency who has now dropped out of the race, promised fans and stockholders that he would sanction the purchase of Haaland if named president.
With Barcelona's debt spiralling out of control, however, such promises are relatively empty at this point.
This is the opinion too of Yuste, who believes Barcelona should be focusing on retaining Lionel Messi rather than new recruits for the moment.
"Today, with a debt of 1,173 million, it would be irresponsible to say that we are going to sign Haaland or Mbappe," he told Mundo Deportivo.
"In addition, we have a squad that can give a lot of joy to the members and a brave coach who bets on young people.
"As we turn around the situation and generate resources, there will be a choice, but now let's support what we have and see how far we can go.
"Right now we already have the best in the world called Leo Messi."
Messi heading for the exit at Barcelona
The Blaugrana currently face a tough task in trying to convince star player Messi to remain at the club, with the Argentine reportedly disillusioned with life at the club.
Following Barca's embarrassing exit from the Champions League last season after a 8-2 defeat versus Bayern, Messi asked to leave the club, only for his request to be denied by now-exiled president Josep Maria Bartomeu, who was arrested this week on corruption allegations.
Messi has reportedly been unhappy for a while with the underperforming team on the pitch, as well as the direction the club is heading off it.
As of 1 January, he became available to talk to other clubs about a potential free transfer this summer.
Even if Barca wanted Messi to stay, which they undoubtedly do, their finances have been ravaged by the coronavirus pandemic, and so they are currently not in a position to afford the wages that the Argentine superstar currently earns at the club.