Zidane on Real Madrid future: If they want me to quit, I'm not going to quit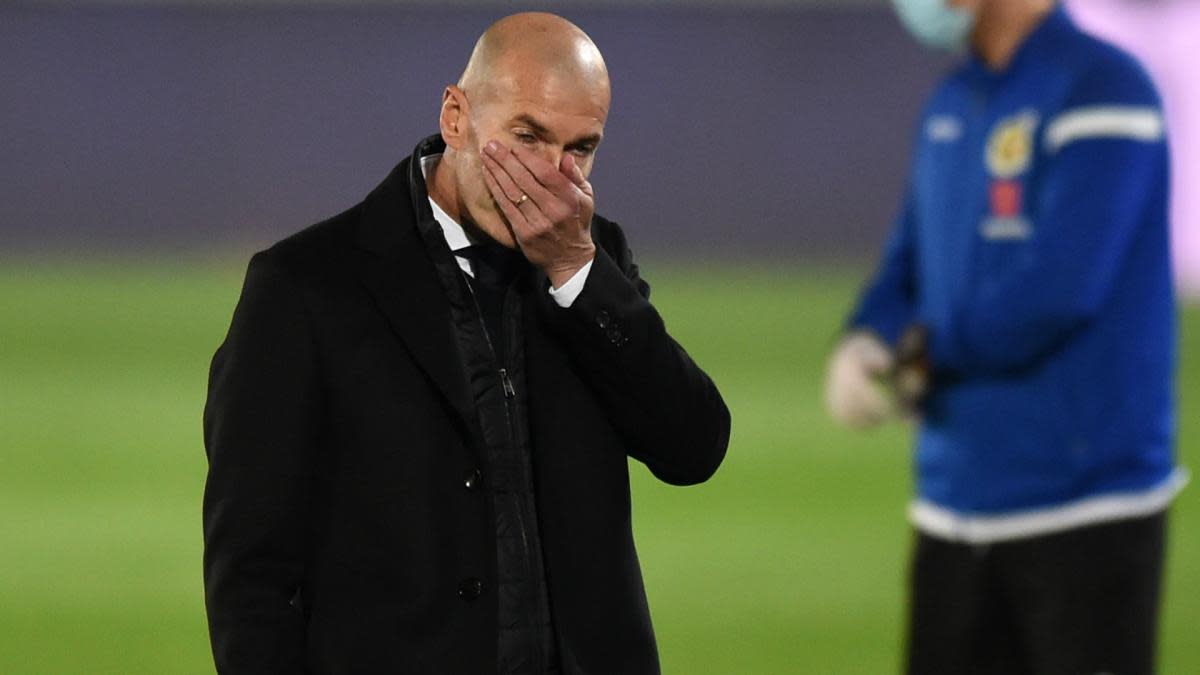 Zinedine Zidane insists that he will not resign as head coach of Real Madrid, even as the pressure intensifies with Los Blancos currently sitting third in La Liga.
Madrid are on an awful run at he moment, having won just two out of their last seven matches.
Within that sequence, they were knocked out of the Spanish Super Cup by Athletic Club and eliminated from the Copa del Rey by minnows Alcoyano.
In their latest match, a league fixture, they lost 2-1 at home to Levante.
Such form has naturally led to criticism being aimed at Zidane, but he is adamant that he will not quit as boss – even if that is what the Real Madrid hierarchy want.
"The important thing is that we stay focused on what we do. There is talk of changing the coach. Whatever happens, we will fight," the Frenchman told reporters on Friday.
"I'm lucky to be here and I'll take advantage of it until the last day, I'm not going to quit. If they want me to quit, I'm not going to quit. What the players want is to show what we are.
"There is a lot of talk about whether the situation is uncomfortable, we are not very good. We haven't won enough games but we are encouraged to change the situation."
Real Madrid won La Liga in the 2019/20 season, and Zidane is demanding that he and the players be given the opportunity to defend their title, as well as respect for emerging as champions last campaign.
"I vindicate myself," he continued.
"We deserve it, Real Madrid won La Liga and we have the right to fight. Next year we have to do things, it's true, but this year we have the right to fight. Let us fight for this squad, which won it last season.
"A little respect for all that.
"You ask me and you make me laugh, you say a lot of things and tell me to my face that you want to change me, not just from behind!"
Over at Barcelona, the Blaugrana have been viewed as being in a much worst state than Madrid this season, both on and off the pitch. Nevertheless, they are ahead of Los Merengues in the table, testimony to how wretched Zidane's men have been recently.
Atletico Madrid currently lead La Liga, 10 points clear of the Clasico rivals.