Zaha on how he was 'set up to fail' by Louis van Gaal at Man Utd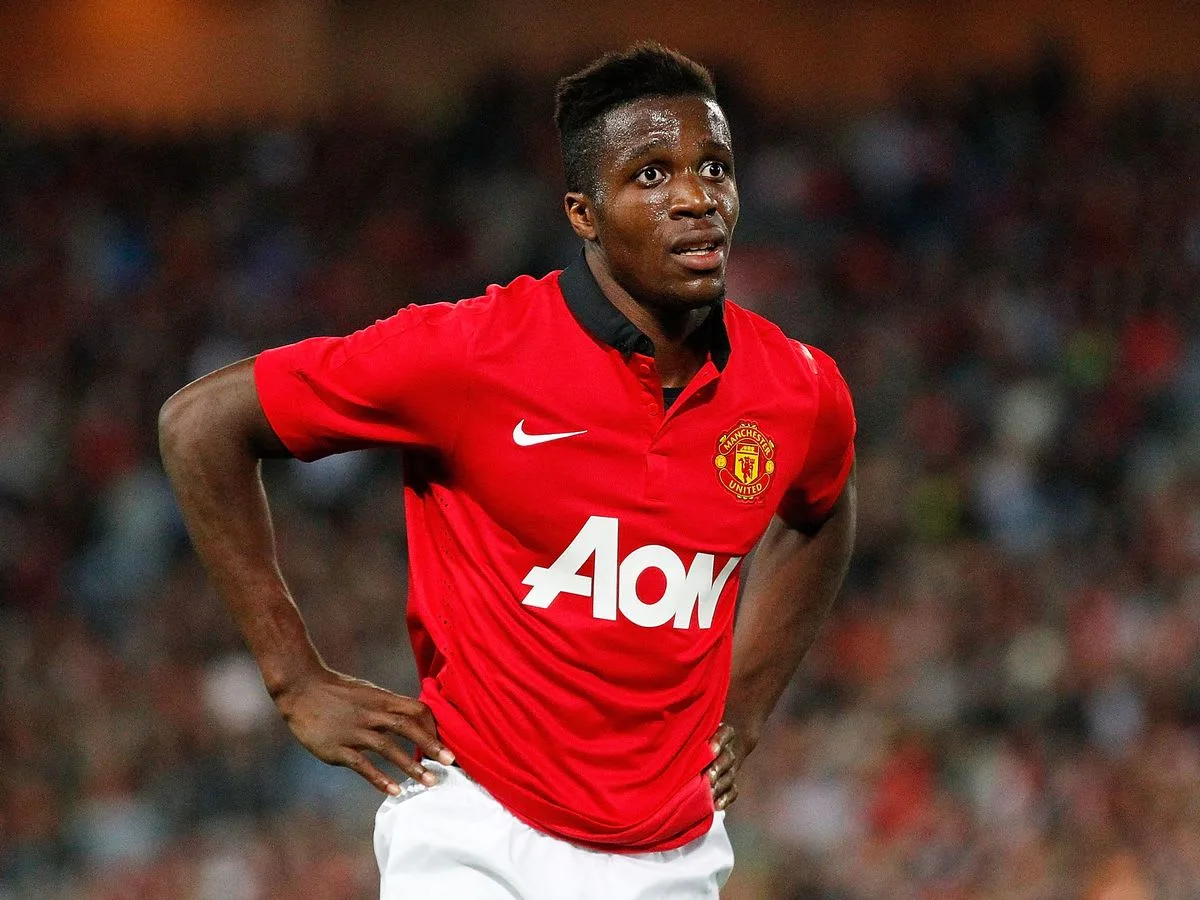 Wilfried Zaha believes he was "set up to fail" under the tutelage of Louis van Gaal at Man Utd as the Dutchman insisted he would have to play out of position as a striker or a wing-back.
In August of 2013, Zaha completed a move from Crystal Palace to Man Utd for an initial fee of around £10m.
However, he would not feature heavily under then manager David Moyes and so was sent on loan to Cardiff, where he spent the the second half of the 2013/14 season.
Upon his return in the summer, Moyes had been sacked and replaced by Netherlands head coach Van Gaal.
It was believed at the time that Zaha could enjoy a second chance at Old Trafford under a different manager, but after his initial conversations with Van Gaal, the signs weren't good.
"I went back to United after that and it was Louis van Gaal by then," he said on the On The Judy podcast.
"When he came, it was after the World Cup where he played Robin van Persie and Arjen Robben up front [for the Netherlands national team].
"He gave me two options: you're either a wing-back or a striker. Those are positions I'd never played before, it was like I'm being set up to fail.
"This was after coming back from the David Moyes era and I was just shattered with how everything didn't work out for me. Then I go back, I get 'either you're a striker or a wing-back' – and I couldn't do either.
"I can vary my game now. With years of playing you get experience. You've seen me play up front for Palace these days. Back then I wasn't good with my back to goal because I didn't have the awareness. I'd stand on the ball and the defender would poke it away. I wasn't good with that."
Zaha goes on to say that his confidence was further dented when he was made to play as a striker during pre-season up against some of the best central defenders around at the time.
"I remember I had to play striker in pre-season," the 28-year-old continued.
"We were playing teams like Inter, I had to play against [Nemanja] Vidic. We played against Real Madrid, I'm playing against Pepe and [Sergio] Ramos up front.
"It was like, 'this guy is boying me'. Bro, I'm being thrown in the deep end against the maddest teams."
Zaha would eventually complete a permanent return to Crystal Palace after not making an impact on the first team at Man Utd.
He still continues to be linked with another move to a big club, though, with current manager Roy Hodgson admitting that his star man has aspirations of playing in the Champions League.