Hodgson on Zaha future: 'He wants to play in the Champions League'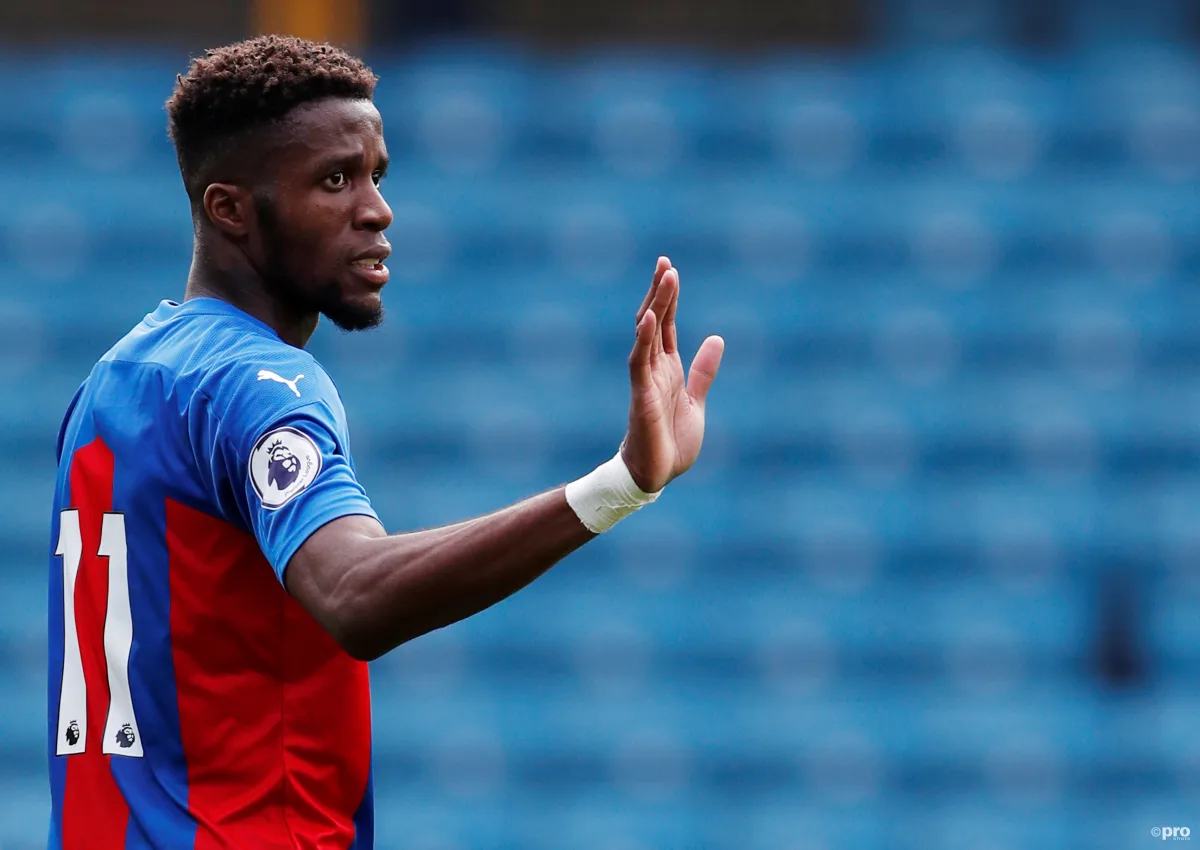 Crystal Palace boss Roy Hodgson believes that Wilfried Zaha will once again be a transfer target for bigger clubs in the summer, and admits his star man could leave to play in the Champions League.
Zaha is currently seen as a big fish in a small pond at Selhurst Park, with many believing his talents belong on a bigger stage.
He has previously earned a big-money move away from Palace, joining Man Utd in 2013, but that move didn't work out and he subsequently returned to the London side initially on loan before a permanent deal was struck.
With every passing season comes more rumours of another transfer away, though, with Zaha admitting recently that he nearly joined Arsenal a few summers ago.
When asked if he believes Zaha will finish his career with Crystal Palace, Hodgson expressed his doubts.
"I would think he still has a lot of ambition," the veteran manager said.
"This was a very unusual transfer window, there wasn't much going on and certainly weren't many, if any, big-money moves. A lot of the transfers were loans with a view to buy.
"I think when the market opens up again Wilf Zaha will again be a name on many managers and sporting directors' lips and Wilf will retain his ambition of playing Champions League football and doing things we have not been able to give him while he has been playing here.
"But I am hoping and believing also that the club will still be trying to persuade him that what he needs to get out of football he can get here and how that will pan out? I couldn't say.
"He is good enough to play at other clubs, but also he is a player we would really like to keep here because he has been so important for us and he is very important to all the fans and everyone around the club."
Hodgson also looked back on Zaha's failed spell at Man Utd, and the former England boss reckons that big move came too early for the now 28-year-old.
"Unfortunately it came a little bit early, but I think he has learnt from that experience," Hodgson added.
"I do believe he has the ability but I would also say he is not at a bad club here either!
"He is at a place where he is very comfortable, everybody knows what we need to do for him and we know what he can do for us. It is not always that the grass is that much greener on the other side.
"A lot will depend, when offers come in for him, how he perceives that offer and that is another thing to factor in. As far as I am concerned, I am Crystal Palace and that is where I would like him to stay."
In 19 appearances in the Premier League in 2020/21, Zaha has scored nine goals and recorded two assists, with Palace currently sitting in 13th.