Why Benzema's Real Madrid future could hinge on Haaland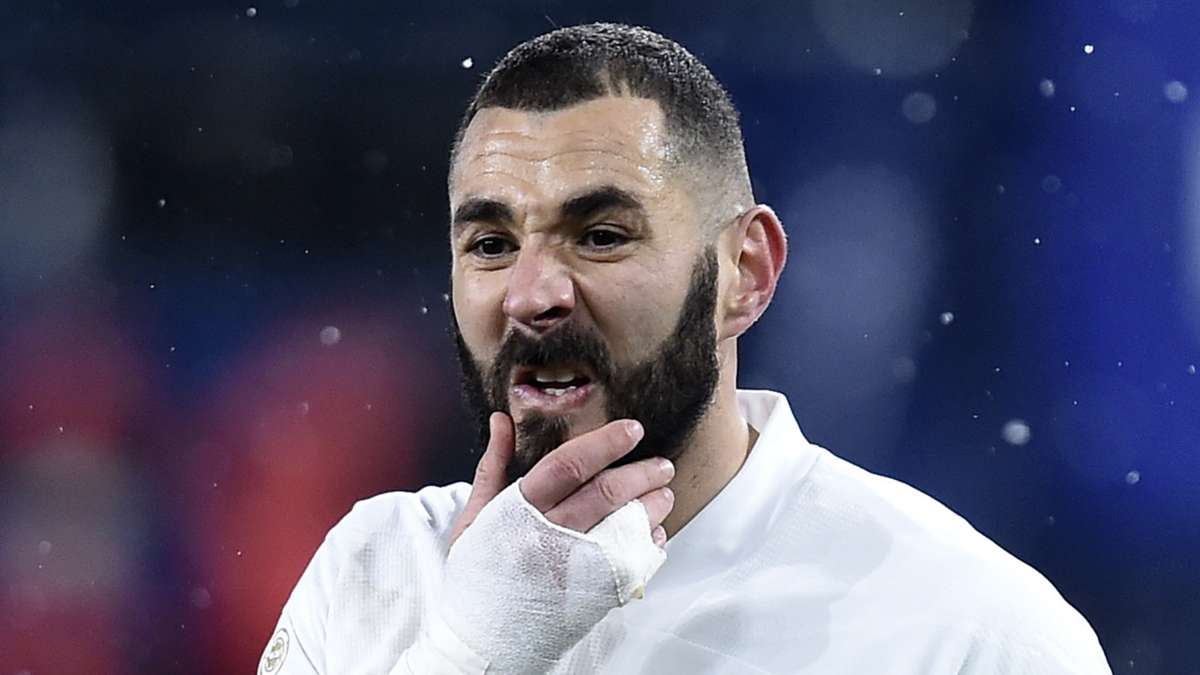 Real Madrid striker Karim Benzema has little over a year left to run on his contract at the Bernabeu and, according to Marca, is unsure what step to take next in the game.
The Spanish report states that Benzema does not want to continue at Madrid if he in not physically capable of playing for the club.
He has spent the last 11 years with the Spanish giants, and though dwarfed by Cristiano Ronaldo for much of his stay, has quietly established himself as a legend of the club.
With 265 strikes, he stands fifth on their all-time list of marksmen and enjoys a better strike rate than the legendary Raul.
At 33, though, his career is in its twilight. Real Madrid will soon need to begin a new cycle and Benzema retains a desire to continue playing. Will that be possible at the Bernabeu?
Why Benzema may still have a role to play with Real Madrid
Benzema's concern over his physicality may relate to who he finds himself in competition with for the No.9 role. Presently, he is the undisputed starter.
Certainly, there should be little concern over his output. With 11 goals from 20 league matches – plus four in five in the Champions League – he remains on course to match his tally in each of the last couple of seasons.
While a depreciation in his goals may be expected to come with age, there is no evidence of a rapid drop off in that regard.
Where he may struggle, however, is if Real Madrid elect to sign competition for him.
If Kylian Mbappe were to arrive from Paris Saint-Germain, the World Cup winner would likely be deployed in a wide role, but if Madrid turned their interest elsewhere, Benzema could have greater problems.
Erling Haaland, for instance, could be available relatively cheaply if Borussia Dortmund were to miss out on Champions League qualification.
Benzema would struggle to hold his own in the face of such a threat.
What if Zidane is sacked?
Real Madrid's result, of course, have not been convincing and with Zinedine Zidane one of Benzema's greatest supporters, if the Frenchman was to lose his job, that could also herald a change of approach.
It is likely that any new boss would want to put his own philosophy on the team, and it is doubtful that a 33-year-old veteran would fit into that.
Should this be the case, Benzema's only saving grace may be that Real Madrid's financial situation may make it tricky to replace him.
Who wants to sign Benzema?
If Karim Benzema leaves Real Madrid in the summer, his likely destination would be Lyon.
His hometown club, where he came through the academy, have made it clear they want him to return – and an old ally of Benzema has said he would be delighted to go back.
"Will Karim Benzema return to Lyon? Yes, I think it'll happen," Karim Djaziri, his former agent, told Inside Gones. "He speaks to me regularly and he watches all the matches. And he's not yet visited the Groupama Stadium.
"In his mind, it's something that he really wants. Lyon is in his heart."
Meanwhile, Lyon president Jean-Michel Aulas says that the move is already something that is on the table.
"I know there was contact last year with sporting director Juninho," he confirmed to RMC. "So far, I haven't spoken to Karim. However, if it is possible, obviously solutions will be found to allow it to be done.
"It would be a dream for all our supporters but it shouldn't be done too late. Why not? It all depends, I think, on the results of Madrid."