Messi will be thinking about joining PSG, says Rivaldo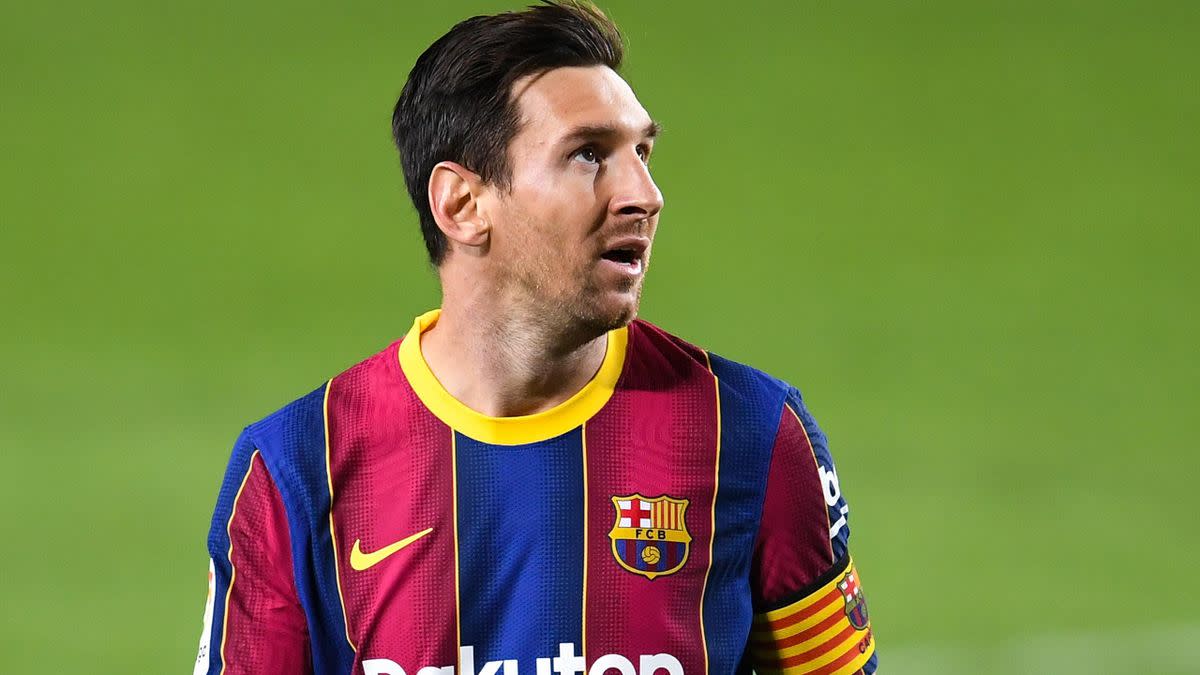 Lionel Messi's time with Barcelona is over and he will be seriously considering a move to Paris Saint-Germain, Brazil great Rivaldo says.
Messi was on the wrong end of a 4-1 scoreline against PSG in the Champions League in midweek, and the former Barcelona attacker says such a result could tip the balance in him leaving the club.
He is out of contract in the summer, having pushed to leave a year ago.
Barcelona were always going to struggle finding a financial package in order to retain Messi, but Rivaldo feels their lack of competitiveness also counts against them.
"I want Messi to stay at Barcelona but I understand why he'd want to leave at the moment when the club is not guaranteeing him good chances of fighting for important titles regularly," Rivaldo told Betfair.
"This may well have been Lionel Messi's last match for Barcelona at Camp Nou in the Champions League. And based on the quality PSG showed last night, I'm sure he might be thinking about joining them.
"Messi can't keep taking responsibility for the team on his own. Last summer, he saw Luis Suarez leave in an incomprehensible transfer that has made Atletico Madrid stronger."
"I believe he will leave Barcelona at the end of season."
Messi is also linked with a move to Manchester City.
'Mbappe a potential Ballon d'Or winner'
Meanwhile, Kylian Mbappe's eye-catching hat-trick for PSG may persuade the Parisians that he is a better long-term bet than Messi at Parc des Princes. The World Cup winner, however, is linked with a move to Real Madrid.
Rivaldo believes the Frenchman could follow in his footsteps to win the biggest individual prize in the game.
"Kylian Mbappe's astonishing hat-trick at Camp Nou proved he is one of the best players in the world right now and a potential Ballon d'Or winner," he added.
"He has a great personality, plays simple and very fast, and it looked like he was playing in his own backyard last night, so confident and clinical was his performance.
"I can only congratulate Mbappe, but I must extend that praise to all the PSG team that was very solid and proved to be equipped to battle for the Champions League this season."
The return leg of Messi's Barcelona and Mbappe's PSG takes place in France on 10th March.