Messi has made his decision, but he is committed says Jordi Alba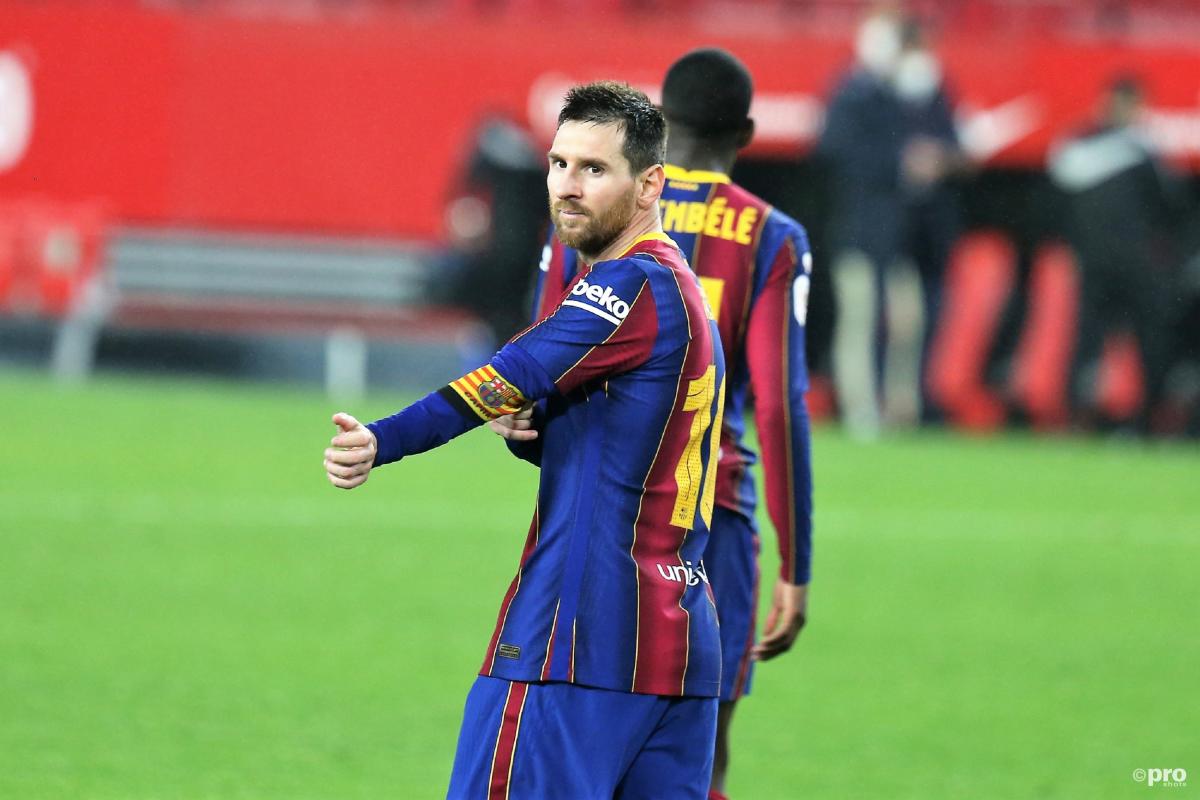 Lionel Messi's contract saga draws ever closer to an end with each passing day, but teammate Jordi Alba insists he is committed as ever to the cause at Barcelona.
Speaking ahead of the side's Champions League round of 16 tie against PSG, Alba said Messi's total focus is on the club as they look to advance to the quarter-finals, as well as claw their way back in La Liga.
"His head right now is in Barcelona," he said.
"He already said his intention, but he is committed.
"Leo will have the last word. Whatever decision he makes it will be thoughtful and well thought out."
After a slow start to the season by his standards, Messi has scored nine goals and registered three assists in his last 10 matches across all competitions.
He has 15 goals in 20 games in the league, just one behind good friend and former teammate Luis Suarez at the top of the goalscoring charts in La Liga.
And Alba believes that those numbers prove both his continual value to the team, but also his determination and motivation as talks go on away from the pitch.
"You can see it in the numbers this year [that he is committed]," he said.
"We would be deceived if we thought that, without Messi, we are better."
Alba admitted that playing with Messi makes him a better player each time he steps onto the pitch, and said it would be "for the good of all" if he would remain with the Blaugrana for years to come.
But, as Alba stressed, it ultimately is up to Messi and the Spaniard said his decision he comes to in the end "must be respected" as the club must move on, with or without their talisman in the side.
This comes after Koeman said during the week that there was no truth behind rumours that Messi was unhappy at the club.
Barcelona will welcome the possible return of Gerard Pique for their first leg clash with PSG, as Alba was adamant there are no favourites for the match and said Barca will have to be at 100% if they are to claim victory.