Barcelona criticised for 'ridiculous mistakes' handling Messi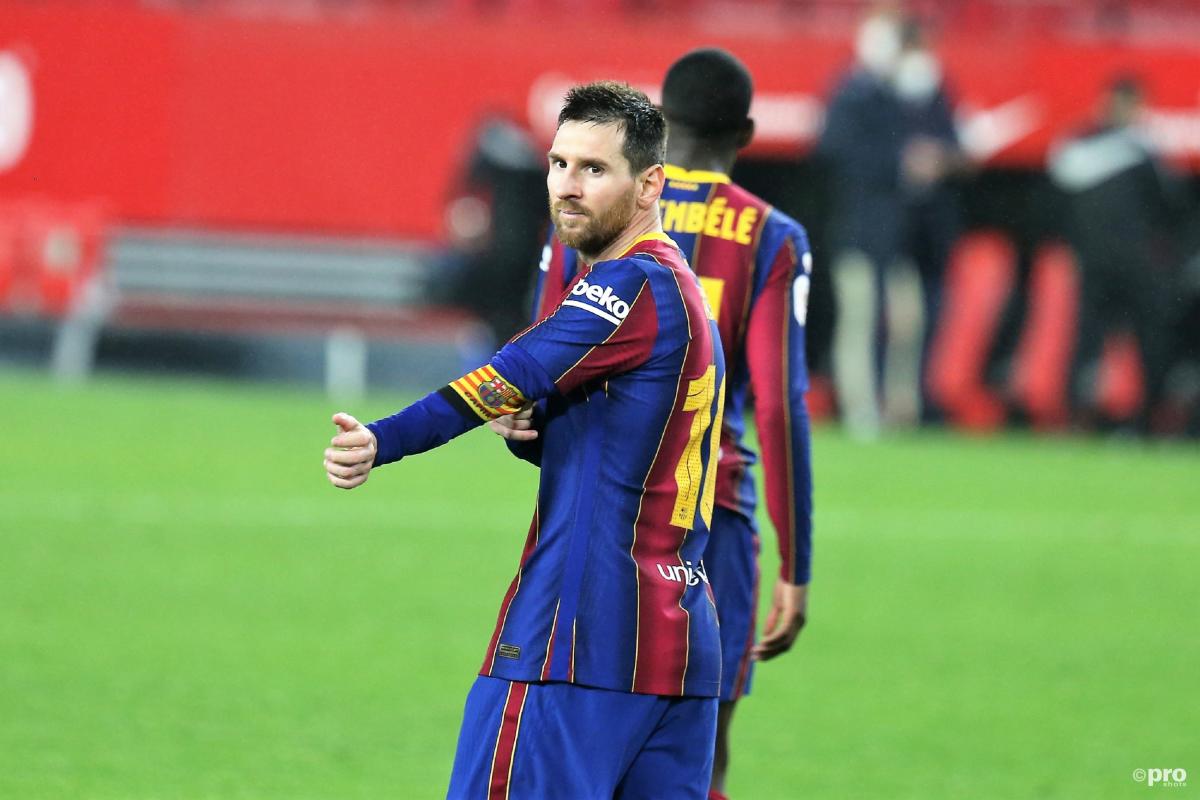 Barcelona have made "ridiculous mistakes" in their handling of Lionel Messi, according to the forward's ex-Argentina team-mate Pablo Zabaleta.
Messi is expected to leave Barcelona when his contract expires at the end of the season.
He asked to leave last summer after becoming disillusioned with the club's direction.
Messi fell out with then-president Josep Maria Bartomeu and disagreed with the handling of his request to leave.
Zabaleta, who hopes Messi chooses to join his former club Manchester City over PSG, cannot believe we have reached this point.
The prospect of Messi leaving Camp Nou is one Zabaleta can barely comprehend.
Barca still have an outside chance of retaining Messi, he believes, but if the forward departs the club would only have themselves to blame.
"I never thought we would ever see a situation where Leo would not want to be a Barcelona player," Zabaleta told the Sunday Mirror.
"It is ridiculous that Barcelona could make so many mistakes that he would ever feel unhappy to be part of that club.
"I would like to see Messi ­finish his career with Barca – and even Pep Guardiola has said he hopes he stays.
"But there is a situation at the club that has now made it very hard for him.
"It will be interesting to see what happens with the presidential election.
"Maybe the new ­president will convince Leo to stay ­because I know his family is really settled in ­Barcelona.
"But if he decides to leave, I would love to see him at City."
Messi produced a fantastic performance as PSG beat Alaves 5-1 in La Liga on Saturday.
Barcelona will take on PSG on Tuesday in the Champions League last 16.
Messi has not won the trophy since 2015.