Erling Haaland to Barcelona? This isn't fantasy football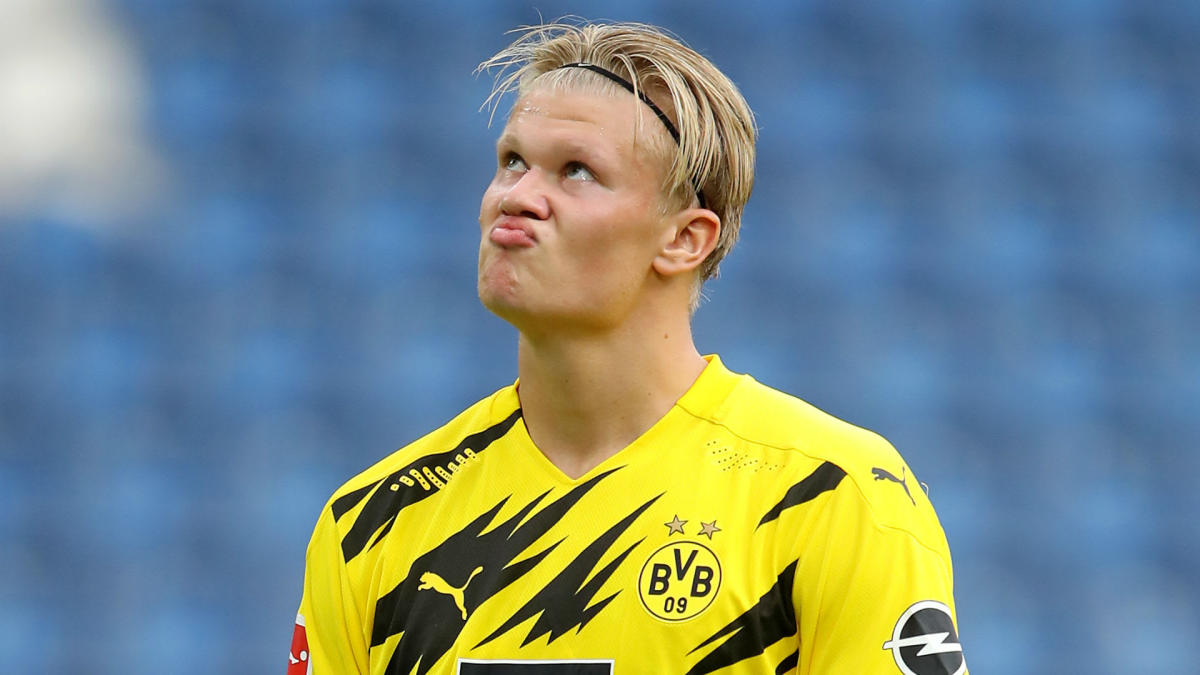 Barcelona plunged new depths of despair last week.
Kylian Mbappe and PSG tore them to shreds in the type of performance which was worrying for a whole host of reasons. Ronald Koeman's team were sliced through at will, something that other teams have done all season, only they weren't quite good enough to deliver such an emphatic blow.
And then Cadiz's 88th minute penalty on Sunday to earn a 1-1 draw dealt Barca what could be a fatal blow in La Liga, their title aspirations seemingly destroyed by a team with a fraction of their resources, but whom they managed to earn just one point from a possible six against. Koeman himself admitted that the Cadiz result hurt more than the PSG battering.
Queue quite a lot of analysis from those who watch this team two or three times a season. Queue international commentators discussing 'shock results' and 'a Barca in decline', when regular viewers will know this regression has been in the offing for quite some time.
Barcelona presidential candidates
And yet with a presidential election looming, some of the candidates have simply reverted to type; in the absence of any constructive method to revitalise Barcelona, they propose spending their way out of it as so many in the past earned their tickets doing. Joan Laporta famously promised David Beckham, but instead delivered Ronaldinho. It didn't matter – it was a marquee signing either way.
But this time, in the post-coronavirus landscape, it's not only utterly impractical, it's dangerous. Take Toni Freixa, for example, a challenger who is unlikely to win, but is running on a classic playbook from a different era.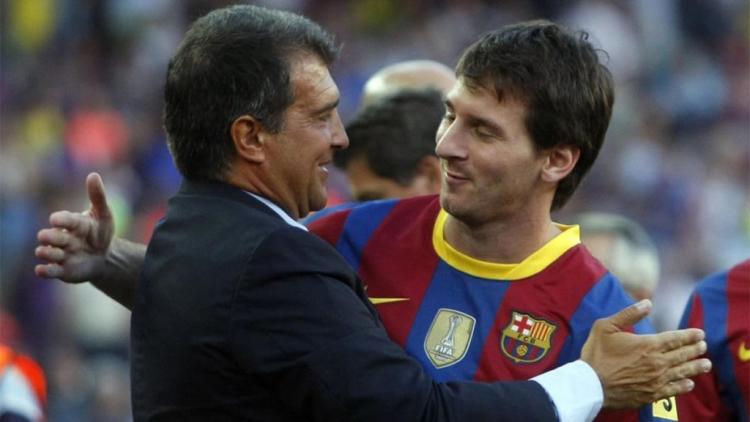 "We have closed an agreement with an investor who will contribute €250 million for Barca," he said this week.
"For the 2021-22 season, we will be able to sign three stars, two in attack and one in defence. We have talked about the possibility of securing the signings for next season. Barca will have the competitive team that it has to have and that now it does not have."
Erling Haaland has 'emerged' as one of these rumoured captures, forcing other frontrunner Victor Font to brand Freixa's comments 'irresponsible'. But Laporta, who remains the favourite to return to his former post, thinks that keeping Lionel Messi and signing Haaland would be 'perfectly possible'.
How troubling are Barcelona's finances?
Font is the only one who is correct. Laporta and Freixa are feeding a fantasy football-style alternative universe where €1 Billion hasn't been squandered in the past half-decade, where Barca don't have €120m transfer obligations for previous deals to pay in the current financial year, and where Messi doesn't demand €100m per year. It is indeed deeply irresponsible to think that even if €250m can be raised, it should go on new players when the infrastructure of the club is teetering on the brink of disaster.
Laporta and Freixa are applying populist politics to football. 'Make Barca great again' is the obvious mantra, despite there being no clear path to do so in the short term.
Their complete refusal to face the reality of the situation – that is, Barcelona are a club saddled with gigantic debt that will require extremely careful management to negotiate the next few years unscathed – is an inconvenient truth that some people simply don't want to hear. Like the debt of a country spending their way out of the coronavirus situation, no-one wants to discuss how exactly they'll pay it off. It's just much easier to pretend like it's not there.
#FCBarcelona 2019/20 accounts cover a season when they finished second in La Liga and reached the quarter-finals of the Champions League and the Copa del Rey. Their finances were significantly impacted by COVID-19 in the last 3 months. Some thoughts in the following thread.

— Swiss Ramble (@SwissRamble) January 25, 2021
And fans and commentators alike are more complicit in this charade than ever. Just because Football Manager preloads a €150m transfer budget at the start of the game, doesn't mean that a spending spree is possible or should even be encouraged. Font's use of the word irresponsible is apt and he's not just talking about Freixa and his grand ideas.
How uncertain is Barcelona's future?
He's talking about the short-termist culture which led Barcelona to this point in the first place. Living for today, never worrying about tomorrow. Such ignorance may have survived a little longer in the decade had it not been for coronavirus. Instead, clubs need to be ready to make profoundly difficult financial decisions.
And yet Laporta and Freixa continue to imagine an unrealistic future rather than planning for a rational one. They are demanding that we understand that everything's fine when we know it's not, and expecting us to relax. But this situation won't allow it, and fans need to be prepared to rally against it.
Would Haaland be good fun at Barcelona. Probably. Is it going to happen? Now, not a chance. And the sooner fans realise the the transfer landscape for Barca has transformed, and not for the better, the sooner the fantasy can die and the reality can be tackled.