Neville slams Raiola over Pogba quit threat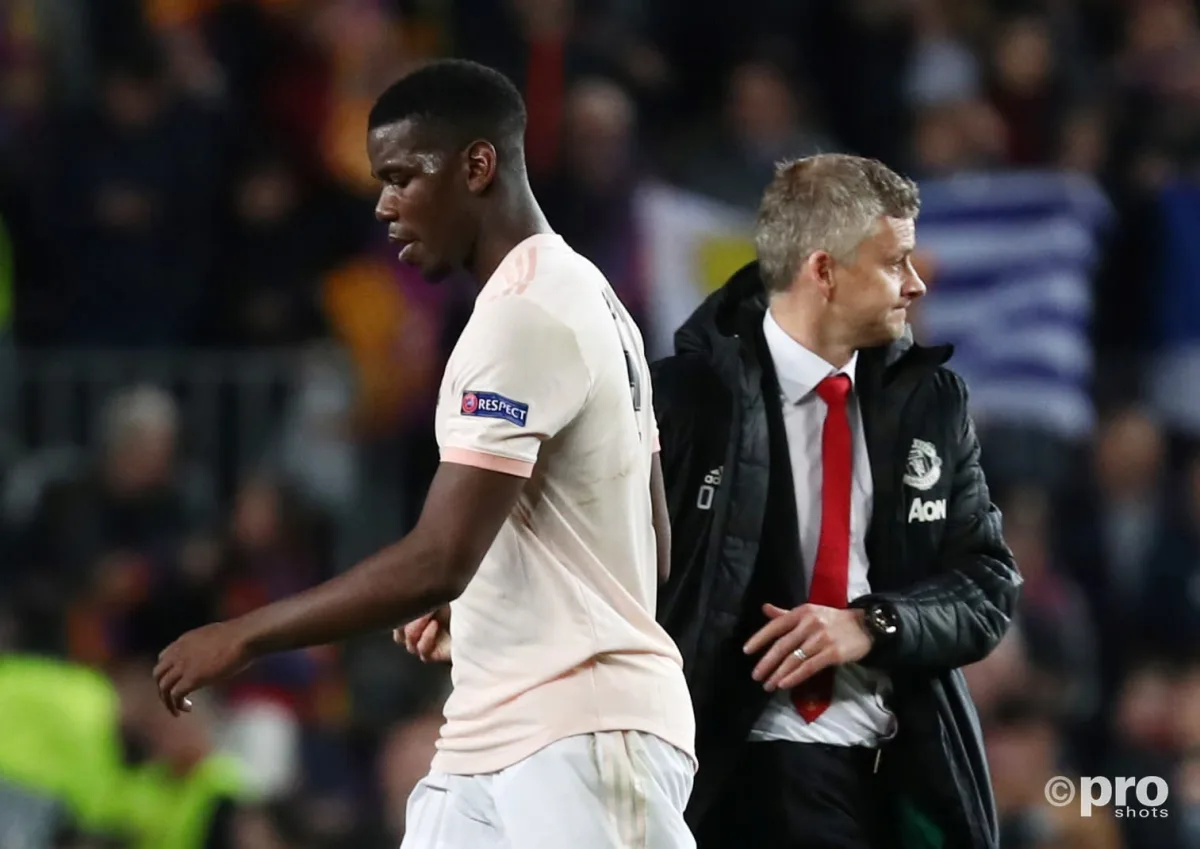 Gary Neville has once again hit out at Mino Raiola after Paul Pogba's agent said that his client would leave Manchester United in 2021.
Raiola caused a storm at Old Trafford last month when he declared that "it's over for Pogba at Manchester United".
This led to a slanging match developing between Neville and Raiola, with the Italo-Dutch agent telling the former England right-back "to go screw himself".
Neville has now once again slammed Raiola for his comments, while praising Man Utd manager Ole Gunnar Solskjaer for the way in which he has handled the situation since.
"To me, when his agent did that, it was one blow too far," Neville told Sky Sports in a video call also featuring ex-Liverpool defender Jamie Carragher.
"And he always seems to pop up the agent – and Paul doesn't, I have to say that, he doesn't say that he wants to leave the club – but his agent does pop up when something goes bad for the club or when the club is at its lowest ebb in a season. It's just not acceptable.
"In the last couple of weeks there is no doubt that Pogba is starting to have an influence on matches to the equal level of Bruno Fernandes. He's starting to look like the player that Paul Pogba can be.
"And they have Paul Pogba until the end of the season and that's the right time to review. Paul Pogba playing like he has done these last three weeks… he keeps heading it clear from his own box. Every time Manchester United clear one in their own box from a set-piece I would say more often than not it's Paul Pogba that's doing it.
"He's contributing in terms of the final third now. He's looking like he's simplified his game and showing more discipline. He showed a lot of discipline at Burnley. He looks like he's switched on and I think he's got the bit between his teeth and he sees where Manchester United are in the league and he thinks, 'this isn't a bad bunch of players that I'm now playing with'.
"The way Ole handled the Raiola comments was masterful, really. He knew he was going to have him at least until the end of the season, he's poured cold water over it and he's now got him performing and proven to have handled that situation really well.
"So I would say Ole Gunnar Solskjaer deserves real credit for how he's dealt with Paul Pogba in the last couple of months. It could have easily blown up, going out of Europe and his agent making those comments, but he handled it brilliantly and his man-management of that situation incredibly well.
"Coronavirus and the economic troubles of football have meant Paul Pogba has now decided this season he is going to stay at Manchester United.
"United, Paul Pogba, Mino Raiola, Ole Gunnar Solskjaer, I'm sure are going to sit down and review that at the end of the season, I'm sure it's not going to be for now."
Pogba's former club Juventus have made the midfielder their number one target this summer, while the likes of Real Madrid and PSG are also believed to be interested in the Frenchman.
The 27-year-old has been in fine form in recent weeks and is set to be a key player for United in Sunday's big match versus Liverpool.