Manchester United and Liverpool target Daka reveals Premier League ambition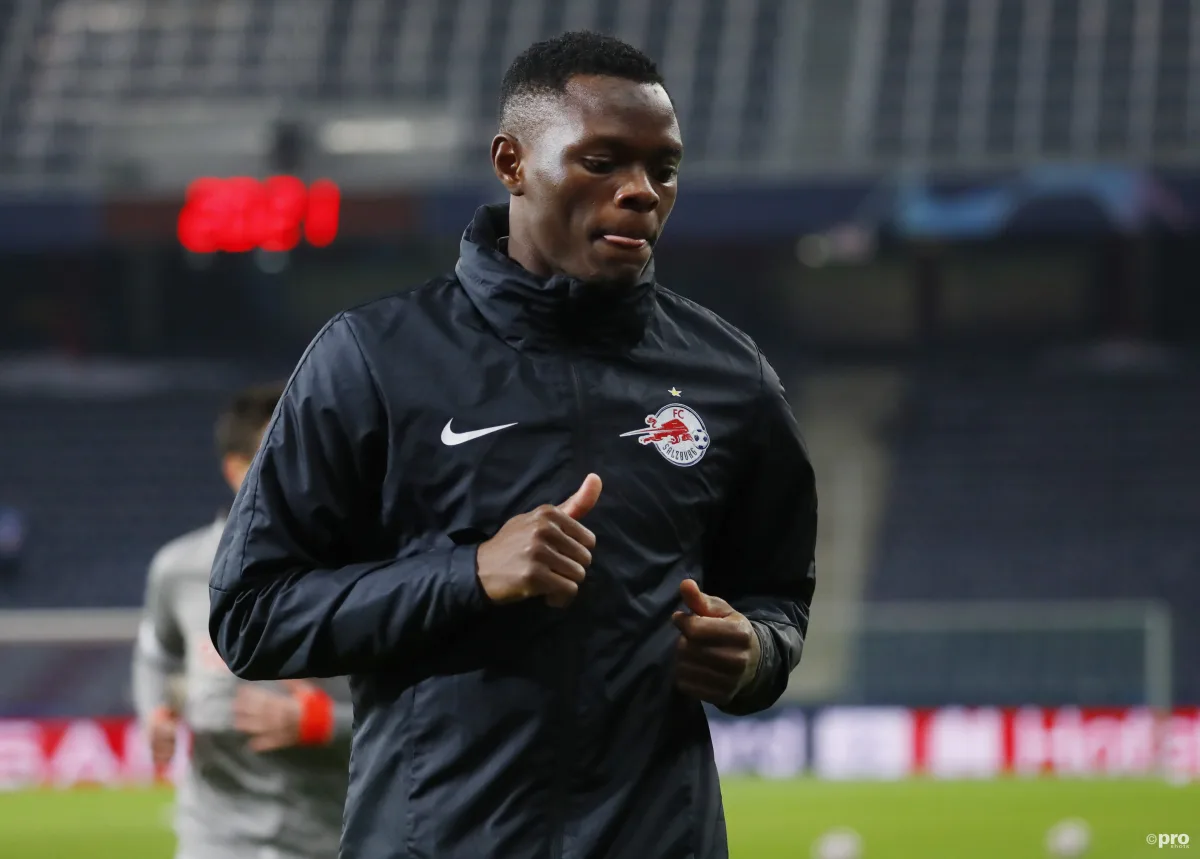 RB Salzburg star Patson Daka has opened the door to a Premier League move after expressing his desire to emulate Pierre-Emerick Aubameyang, Mohamed Salah and Sadio Mane.
Daka has scored 49 goals in 100 appearances for the reigning Austrian champions, with 15 of those coming in just 17 outings so far this season.
That form has led to links with a number of top English clubs, including Liverpool, Manchester United, Arsenal and Tottenham.
And news that the Zambia international wants to follow in the footsteps of high-profile Africans in England is sure to come as music to the ears of interested parties.
"To see our big brothers like (Pierre-Emerick) Aubameyang, (Mohamed) Salah, (Sadio) Mane, it's something that gives me the dream that I can also make it," Daka told BBC Sport.
"I can be like them. They are my inspiration, knowing that they also come from Africa.
"I think when people are making those kind of comparisons, it's great, looking at the status of Sadio Mane, the kind of football he plays and the kind of person that he is."
'You know what is going on'
Salzburg has proved to be a breeding ground for top talent in recent years, with the likes of Erling Haaland, Takumi Minamino and Naby Keita having all launched their careers there.
And Daka is convinced the Austrian club will do right by him when the time comes for his big move to a top European league.
"The most vital thing that I've noticed is that the club don't focus much about receiving big money for players. They're more concerned about the development of the player," he added.
"You know what is going on. You're not just left in the shadows, where you don't know anything that's happening.
"I'm doing a lot of things right. I have to stay focused and, at the same time, I have to be careful and not go look at the media speculation because a lot is expected for me."